"UK MERLYMPICS 2018" The Merlympics will be held in Dorset on the 19th AUGU...
Description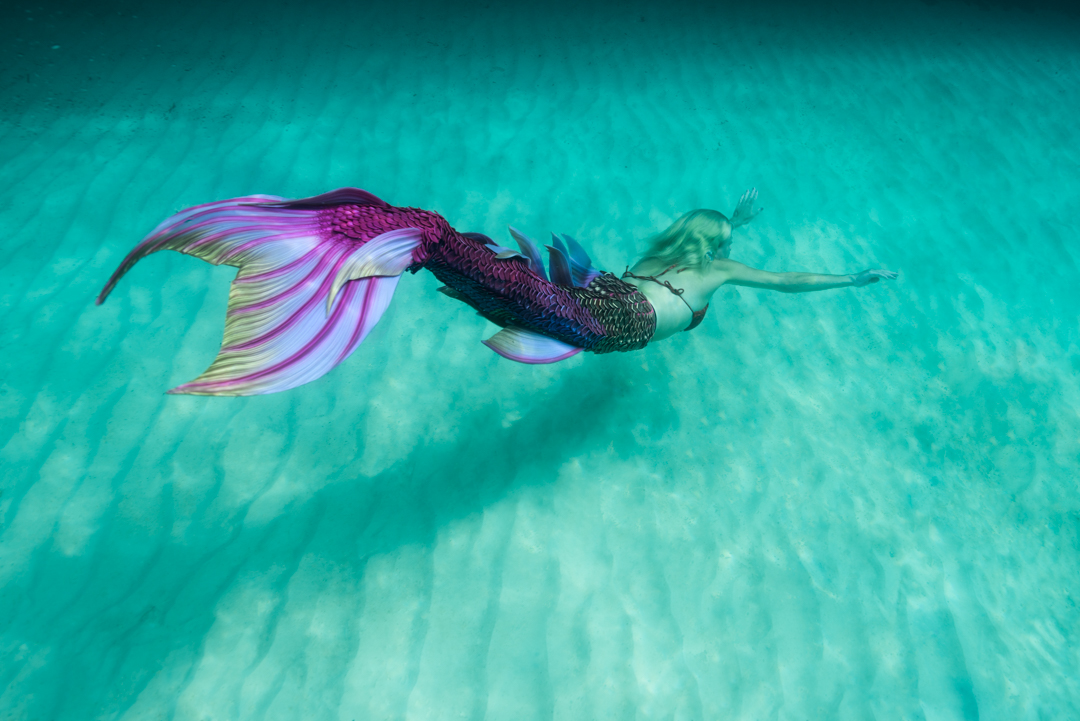 Photo: www.alscarlett.com
UK Merlympics 2018
The origional Merlympics was held in Germany in 2015 /2017 and established by Normeth Director of the International Mermaid Swimming Instructors Association. (IMSIA)
As mentioned on BBC Breakfast earlier this year with Michelle Forsbrey from Mayim Mermaid Academy, the UK will be hosting the 2018 Merlympics, and will be held in Dorset.
Mayim UK Mermaid Academy and Finsplash Mermaid School will be organising this event and the Merlympics will take place on Sunday 19th August 2018.
""DREAMS REALLY DO COME TRUE""
We have visitors competing from around the world in exciting events including races, routines, group events, coral planting workshop, beach clean and lots more….
"Flip flops off, fins on, this is going to be FIN~TASTIC!"
The Merlympics will be held at:
Motcombe Park Sports Club
Port Regis School
Motcombe Park
Shaftesbury
Dorset
SP7 9QA
If your interested in taking part please contact us as soon as possible as spaces are filling fast and we already have had Mermaids and Mermen learning the basic Mermaiding skills needed to compete.
You must be age 8 plus
Swim 50 meters plus with out any aid or stopping.
Breast stroke arms and dolphin legs.
Tread water at the shallow and deep end.
Back float and transition from back to front.
And had previous Mermaid lessons or attended some training sessions with Mayim Mermaid Academy or Finsplash Mermaid School.
*"Fin~tastic Group Lesons and Merlympic Training"
We have Merlympics training and group Mermaid Lessons during July and August in preperation for the Merlympics. These are at local sports centres and 1:1 and 2:1 Lessons and Exprriences at "THE CHINE HOTEL"
Please note you do not have to be taking part in the Merlympics to attend the group Mermaid lessons.
If you are affiliated with another Mermaid School or please note that this year this is strictly an in house event and possibly open to everyone in the future.
Group training will be held at:
Ferndown Leisure Centre:
Saturday 28th July. 13.00-14.00
Claysmore Leisure Centre:
TBC
Purbeck Leisure Centre (Wareham):
Sunday 29th July 12.30-13.30
Sunday 5th August 12.30-13.30
1:1 and 2:1 Lessons and Exprriences at "THE CHINE HOTEL" Home of Dorset and Mayim Mermaids.
For updates and further information please go to:
www.mayimmermaidacademy.co.uk
Or our Mayim Mermaid Academy or Merlympics FB Page
Shell Phone: 07714991075 (txt or call)
If you get an international ring tone (sometimes out of the UK) please leave a txt message, FB message or email.
or contact Finsplash Mermaid School. Tel:
**PLEASE READ OUR FAQ SECTION AS THIS SHOULD ANSWER MOST OF YOUR QUESTIONS**
FAQs
What date is the Merlympics?
Sunday 19th AUGUST 2018
Ho many mermaids and mermen wll be competing?
We will have an maximum of 40.
It will be amazing for all Mermaids to get together, make friends, compete, work as teams and create Mermaid memories that will last forever.
Is there any photography involved and can I pirchace photos after?
Yes we have a photographer who will be taking under water photos and judging the under water photo competition, the winner will recieve their winning photp and other competitors will get a chance to view their photos with the poption to purchace. We will make sure all competitors have an option to compete and join in this experience.
We will also have go pros under water and im guessing Mermaid MerShell will be joining in the filming, as she loves being in not out of the water.
Is there a upper age limit?
No, there is no upper age limit we welcome all ages over 8 years old who can meet the swimming ability criteria and are fit and healthy enougth to compete. You will also need to have had a lesson/ Party or Mermaid Experience with us. (There are some spaces on our group lessons and 1:1 and 2:1 Mermaid Lessons and Experiences at The Chine Hotel.
Finsplash Mermaid School have also got a course running at the moment which you can sign up to attend.
Are there ID or minimum age requirements to enter the event?
Minimun age is 8 and you must have had a lesson with us before and be able to pass the swim test.
(some consideration will be taken into account for Mermaids and Mermen just turning 8 who we have seen are confident enougth to compete)
What is the swimming ability needed?
Please see in txt above.
Can other Mermaid Schools enter? I run a Mermaid School and would like to take part is this possible?
Im very sorry, this year its our first Merlympics and is only for Mermaids and Mermen trained by us.
You will need to fill out a waiver form saying you are not affiliated or going to be affiliated with any other Mermaid School. If we find out you are we wll be obliged to cancel your entry. "However we would like to add that future events may be open to everyone who meets the swimming ability test and other like minded Mermaid Schools."
I would like to just come and watch, is this possible?
Spectators are strictly for friends and family of the competitors. Please do not drive from a distance thinkig that you will just be able to watch the Merlympics. It is for friends and family only. This is from Managment and parents request and we would like to respect their wishes.
What are the activities?
There will be a race.
A relay team event.
Photo shoot competition.
Individal beginner 1 Star Mermaid Routine (we will send it and record a routine so you can practice)
or
Intermeditae 2 Star Routine. (we will send you full details/ you can practice with or with out your tail at a mermaid lesson with us or in your free time swimming and practicing in a local pool with out your fin)
and a few 3 Star/ Advanced Competitors. (who will have their own routines planned)
There will be more fun under water adventure team events as you all seem very keen for these.
We will have a few surprises too, however will send you full details on entry.
I hope this helps x
Do I have to take part in thm all?
We suggest that you take part in what events suit you and what you are comfortable with.
Everyone will take part in a warm up, which will cover most of the skills that will be included in the Merlympics. We expect this to last aproximatlky 45 minnutes and will involve making sure your fins fit safely and your fit to compete.
Is there lifeguard cover?
Yes there is full safety cover from lifeguards and swimmig instructors/ mermaid instructors and assistants.
How long does it last?
The MERLYMPICS WILL BE FROM 12.30-16.00 on Sunday 19th August 2018
What is happening on the Monday 20th August? I have heard there will be a beach clean and workshops, is this free?
Yes this is a free event o the 20th and anyone can attend. Ther will be a raffel and donations will go to a charity.
Can anyone come along to the beach clean and workshops? Where wil it be?
All details of this will be in a seperate post on the FB Event Page and on the Website, it will be on Monday 20th August 2018.
What are my transport/parking options for getting to and from the event?
There is lots of free parking and it should not be a problem at all. The address of the Merlympics is mentioned above.
What should I bring into the event?
Water, any medication needed, swimming gear, goggles, warm clothes for inbetween events, (hoodie etc) an extra towel. "YOUR COUNTRY FLAG"
How can I contact the organiser with any questions?
FB Messenger: Mayim Mermaid Academy
website: www.mayimmermaidacademy.co.uk.
Tel/ Text: 07714991075.

Alternativly: Finsplash Mermaid School
What's the refund policy?
strictly 7 days prior to the event
Where can we watch the event?
From a very large viewing gallery.
Can I watch on poolside?
No, there is a large viewing gallery above the pool with ample space for everyonne to watch. There are vending machies a tables will be provided for you to bring some food and soft drinks.
You can also bring a cake, biscuits, sandwiches and snacks however only for the viewing gallery, not the pool area.
What refreshments are available?
Vendig machines and you can bring your own.
What can contestents take with them by poolside?
WATER, drinks, warm clothing and towels for inbeween events, energy bars, (not a full packed lunch) we suggest that they have a very substantial breakfasy/ brunch before.
(Obviously you can bring what ever you want for after)
My son or daughter will not like being at the pool side with out me, can I join them?
Im really sorry, its a no. There is a lovely viewing gallery with ample space for everyone to watch, we have strict rules from managment regarding the numbers of assistants/ instructors and lifeguards on pool side. Obviously if there was any issues we will escort them to you.
MEDICAL
Any contestents with any medical issues, disabilities and special needs need to let us know prior to purchacing a ticket, we will do everything we can to accomidate your needs. However this needs to be discolsed asap.
All paperwork will be sent to you on booking, including the medical questionaire, so we do not need to do any on the day. This will need to be sent back to us by 10th August 2018, by scanning it and sending via emil, or posting it to an address provided.
This will also include a disclosure that you are not assocated with another Mermaid School / planning training soon in association with another Mermaid School.
PHOTOS AND FILMING
We will be taking videos and photos throughout the day and have a few professional photogtaphers. We may also may have some press of some kind attendig the Merlympics a discloure will be sent to you.
(I would suggest that if you do not wish your child or yourself on our social media from attending the event then maybe just having a private Mermaid Lesson or Ecperience at Mayim Mermaid Academy or Finsplash Mermaid School may suit you best. This is something we can discuss before a booking if you have any questions or concerns)