Sales Have Ended
Ticket sales have ended
Don't miss out on future MCG events! Sign up for occasional notices about new events like our UK Museums on the Web conference and our Spring meetings http://eepurl.com/r3Y6H
Sales Have Ended
Ticket sales have ended
Don't miss out on future MCG events! Sign up for occasional notices about new events like our UK Museums on the Web conference and our Spring meetings http://eepurl.com/r3Y6H
Description
MCG's Museums on the Web 2013: Power to the people
The UK Museums Computer Group's annual Museums on the web (UKMW) conferences have long been the place for high quality presentations and discussions on the matters that are shaping museums online today.
By remaining in touch with the cutting edge of research, the politics of policy, as well as the day-to-day realities of professional work, UKMW continues to appeal to practitioners and academics, technologists and curators, policy makers and the commercial sector – with 100s of delegates from across the sector attending each year. The event has built its reputation on the calibre of its speakers, the affordability and accessibility of its content, as well as the focus of its debate.

---
Timetable
Time
Session
Speakers
9.30 Registration. Tea and coffee sponsored by Squiz. Game: 'Curate-a-Fact' begins. 10:00-10.20 Chair's welcome, venue welcome and sponsor welcome
Mia Ridge
, MCG
John Stack
, Tate
Bert Degenhart Drenth
, AdLib 10.20-10.50
Opening Keynote
Lessons the Guardian has learnt about community engagement online
Laura Oliver
, Guardian Community Manager 10.50-11.20
Tea and coffee break
, sponsored by Squiz. 'Curate-a-Fact' concludes 11.20-12.20
Learn and play (inside and outside the organisation)
First Rule: Talking about Computer Club
Jesse Alter
and
Simon Delafond
, Imperial War Museums (IWM) The power of Flickr Commons
Nicole Cama
, Australian National Maritime Museum Ten Most Wanted: Hunting down missing information about cultural artefacts
Marcus Winter
, University of Brighton;
Susan Lambert
, Arts University Bournemouth;
Phil Blume
, Adaptive Technologies 12.20-12:50
MCG Annual General Meeting
12:50-1:50
Lunch break, sponsored by Stickyworld
1:50-2:20
Lightning talks
To be confirmed. 2:30-3:10
Grassroots meets technology
Using algorithms and people to put a large radio archive on the web
Tristan Ferne
, BBC Research & Development 'A great place: a lawless hole with rancid drinks and reckless drunks…' Multiple voices, multiple memories: Public history-making and activist archivism in online popular music archives.
Paul Long
, Birmingham Music Archive / Birmingham City University 3:10-3:40
Tea and coffee break
, sponsored by Squiz 3:40-4:40
Communities and citizen history
Crowdsourcing a Community Collection (and the After Effects)
Kate Lindsay
,
Alun Edwards
&
Ylva Berglund-Prytz
, University of Oxford IT buddies, virtual volunteers and super-users: Building an online community for Britain from Above
Sandra Brauer
, English Heritage Diaries of the First World War: Citizen history on the Western Front
Jim O'Donnell
(Oxford University) and
Luke Smith
(Imperial War Museum 4.50-5.20
Closing Keynote
Michael John Gorman
, Science Gallery 5:20-5:30 Wrap-up and close
Full timetable, session details and speaker biographies

As always, UK Museums on the Web is a day for being inspired by the latest ideas, for learning from case studies grounded in organisations like your own, and for networking with other technologists, curators, managers, learning and marketing specialists in the museum and heritage sector.
Booking Information
More information about the event can be found on the Museums Computer Group website. Please note, we cannot accept payment on the day of the conference. If you would like to attend, please ensure you register in advance. Formal registration will close at the end of the day on 14 November. Please ensure that you bring your eventbrite confirmation email with you (on a device is fine) to guarantee entry to the conference.
Need more information? Try our Ticket Refund Policy or Membership and joining information for individual and corporate members. Still stuck? Say hi at contact@museumscomputergroup.org.uk.
Sponsors
With many thanks to our UKMW13 sponsors, Axiell Adlib & CALM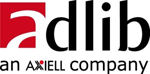 Break Time sponsors, Squiz

Lunch Time sponsors, Stickyworld