UK Parliament Week: Dr Paul Seaward & Chris Bryant MP in Conversation
Join Director of the History of Parliament Trust Dr Paul Seaward and Chris Bryant MP as they discuss Parliament's long history.
About this event
MP and author Chris Bryant and Paul Seaward, the Director of the History of Parliament Trust, will be in conversation about Parliament and its history, organised as part of UK Parliament Week 2021.
Chris's two-volume history of Parliament, Parliament: The Biography appeared in 2014; since then he was published books about the history of the British aristocracy and about the group of ten gay MPs who worked to draw Britain in war with Germany in the 1930s. Paul Seaward is currently writing a thematic history of Parliament.
Join them as they discuss how to tackle parliament's history, what it means to them and whether it matters to the politics of today.
Speakers
Chris Bryant has been the Member of Parliament for the Rhondda since 2001. He has held a variety of positions within both the Cabinet and Shadow Cabinet, ranging from the Department for Culture, Media and Sport, to the Foreign Office. Chris serves on the Foreign Affairs Select Committee and is the Chair of the Standards and Privileges Committee. He also serves on the Speaker's Committee for the Independent Parliamentary Standards Authority and the Liaison Committee (Commons). He is a trustee of the History of Parliament Trust and the author of a number of books, including two volumes on the history of Parliament.
Dr Paul Seaward has been Director of the History of Parliament Trust since 2001, except for the period 2018-20, when he held a British Academy/Wolfson Foundation Research Professorship. He has written on politics and political thought in the seventeenth century, and more generally on parliamentary history. He blogs on his 'Reformation to Referendum' project on parliamentary history at https://historyofparliamentblog.wordpress.com.
The event will be hosted via the online conferencing service Zoom. Log-in information will be emailed to attendees closer to the event date.
For any questions regarding the event please contact cjeffery@histparl.ac.uk.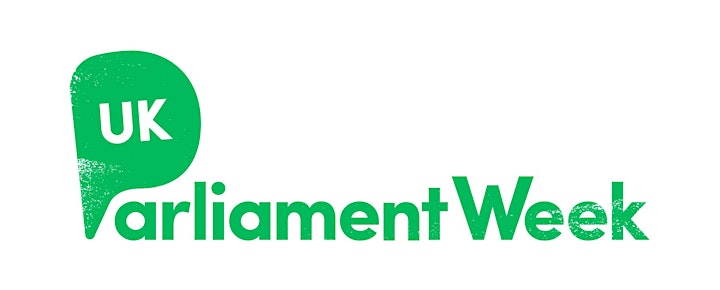 Organiser of UK Parliament Week: Dr Paul Seaward & Chris Bryant MP in Conversation