Description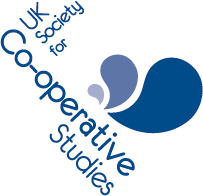 Diversity in Co-operation:
People, Places and Organisation
Call for papers, posters, panels and practical activities
The co-operative movement, even with its agreed values and principles, has always wrestled with the diversity of people, places and organisational variations that have emerged under the banner of co-operation. This creates a specific challenge as the global movement attracts new advocates in the wake of the 2008 crisis.
As Prof Stephen Yeo's (2004) work reminds us:
"Before [the Webbs' 'division of labour'] the impulse […] had been to bring such work together in whole people, by means of co-operative mutual associational forms, working [against] capitalist divisions by which they were surrounded. This impulse challenged – and fully realised would have transformed – capitalist divisions of labour, transforming the meaning of, and sites for, government, production and consumption."

Yeo's argument was that mutual associations were excellent places to handle and manage the diversity of interests and identities that exist in people, places and society. Our identities and interests have become fragmented by industrial, geographic and demographic divisions as well as the diversity of co-operative legal forms.
In this conference, we invite you to submit presentations, proposals, panels and activities that consider issues and impacts from the diversity of people, places and organisations that contribute to the co-operative movement.
Read the full Call for Papers: https://easychair.org/cfp/2018UKSCSConference
Note for practitioners:
We particularly welcome contributions by practitioners who wish to share new thinking that has developed within a co-operative enterprise or network. We welcome presentations on:
the emergence of new thinking
how new thinking has been developed into new accounting, management, marketing or governance practices
how new practices have impacted on producers, workers, consumers (and other stakeholders).


Bursaries for PhD Students from the EMES Association:
We will be holding a PhD Colloquium on 31st August (on the eve of the main conference). Fees for PhD students include both the colloquium and the main conference.
A limited number of bursaries are available from the EMES Association (EMPOWER-SE COST Action) for PhD students from 'target inclusiveness countries' who wish to present their work on social and/or financial co-operatives at this conference. Bursaries provide up to €1,000 towards fees, travel and accommodation.
Target Inclusiveness Countries include:
Bosnia-Herzegovina, Bulgaria, Cyprus, Czech Republic, Estonia, Croatia, Hungary, Lithuania, Latvia, Luxembourg, Malta, Montenegro, Poland, Portugal, Romania, Slovenia, Slovakia, the former Yugoslav Republic of Macedonia, Republic of Serbia and Turkey
Bursaries may also be considered for students from near neighbouring countries:
Iceland, Norway and Switzerland, Armenia, Georgia, Lebanon, Morocco, Russian Federation.
Please contact rocio.nogales@emes.net to apply for a bursary (EMPOWER-SE Grant Manager).
Please copy all bursary application correspondence to r.ridley-duff@shu.ac.uk (EMPOWER-SE WG4 Leader / UKSCS Conference organiser).