Description


UK Space Tech Angels – Webinar on Thursday 14th September 2017 from 2.00pm to 3.00pm


Topic: "What Angel and VC's look for in Space Tech businesses at seed/early stage and Series A".
Dear Investor,
The UKSTA team would like to invite you to attend its first UK Space Tech Angels (UKSTA) Webinar delivered by Anthony Clarke, Managing Director at LBA and Managing Partner of the £67m Seraphim Space Fund and James Bruegger, Portfolio Director at Seraphim Space Fund.
The webinar will be take place on Thursday 14th September 2017 with access open at 1.45pm and the webinar itself running from 14.00 - 15.00.

To join the webinar, please register on our eventbrite page and we will send you a calendar invitation with the webinar's link with the details.
Speaker biographies:


Anthony Clarke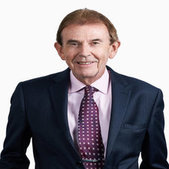 Anthony whose professional background is as a is a Chartered Accountant and Chartered Secretary with one of the top 4 Accountancy Firms has more recently had 20 years of business angel, venture capital and private equity experience. He is Co-founder and CEO of Angel Capital Group incorporating LBA as well as Co-Founder and Managing Partner at Seraphim Capital including its latest £80m Seraphim Space Fund. LBA is one of the earliest UK angel groups being founded in 1982. Previously Anthony was a main Board Director of GLE Group and Director of YFM Equity Partners. He was a co founder of UK Business Angels Association (UKBAA) in 2004 and chaired its Board until 2012 remaining as a Director until 2014. Anthony is President Emeritus of European Business Angels Network (EBAN) having been its President from 2004-2009. He is currently a Managing Director of Newable Limited who acquired London Business Angels in April 2017.
James Bruegger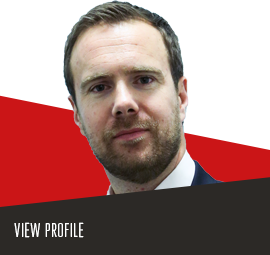 James joined Seraphim shortly after its launch in 2006. He has participated in all the investments Seraphim has made to date.
Previously he worked at Burlington Consultants, a boutique strategy consultancy that was acquired by Deloitte & Touche. At Burlington / Deloitte, James worked on c.20 private equity transactions, conducting commercial due diligence across a wide range of sectors.
He holds a first class degree in History from University College London where he specialised in the history of science and medicine.
The UK Space Tech Angels Webinar is being organised under the UK Space Tech Angels (UKSTA) initiative devised and delivered by LBA in conjunction with the £67m Seraphim Space Fund. This UKSTA programme is also supported by leaders in this industry such as Airbus Ventures, Satellite Application Catapult and European Space Agency (ESA) and Dentons.

We look forward to welcoming you to what promises to be an exciting webinar.
If you have any question please contact Yann Moulary at yann.moulary@newable.co.uk.
Please note: this is an event targeted at an audience of investors. We reserve the right to reject requests to attend from people not directly invited by the organisers.
UK Space Tech Angels
Yann Moulary - Network Manager
Tel: +44 (0)20 7321 5675
E-mail: yann.moulary@newable.co.uk
Web: www.lbangels.co.uk


In partnership with:

The Angels in the City scheme is part of the City of London's wider commitment to supporting burgeoning business in and around the square Mile. As the body providing local government services to the square Mile, the City of London Corporation's primary role is to support and enhance the business City - a world-leading international financial and related business services centre. The City of London Corporation is also committed to working with its neighbours to support the regeneration of local communities. The City of London or "square Mile" shares its borders with some of the country's most deprived boroughs where unemployment remains high.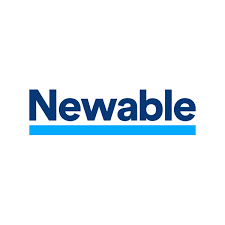 Newable is a commercial business with a balanced commercial and social purpose. We were founded in 1982 as a company limited by guarantee. Our members are the London Boroughs and the City of London Corporation. We were originally known as Greater London Enterprise (GLE). Now we are Newable, a reflection of our increasingly national footprint. We make a healthy profit but all of that profit is re-invested in our services so that we can help more businesses.
Newable is the Department of International Trade's leading Delivery Partner helping businesses to start exporting and expand into new markets. Our Innovation team helps entrepreneurs get their new ideas to market working in collaboration with Innovate UK and EEN. Working on behalf of the Start Up Loans Company, our Lending team is the national Delivery Partner of New Enterprise Allowance Loans enabling long term unemployed people to come off benefits and start their own business. We are the UK leading Responsible Finance provider, getting funds to businesses who have struggled to access loans in the mainstream market. In April 2017, LBA joined the Newable family.


Seraphim Space is a pioneering new venture fund with backing from leading space companies and agencies. The £70m fund offers exposure to cutting edge innovation in a sector undergoing radical change driven by technology convergence. The fund typically invests in Series A stage into IP led businesses that have the potential to redefine large existing markets or create entirely new ones.

LBA now part of city of London based Newable Group is one of Europe's leading Private Investment Group, connecting innovating fast growth technology companies to equity finance with a membership of over 220 high net worth experienced angel investors. Operating since the early 1980s, LBA has the longest track record in the business and also facilitates EIS/SEIS in house funds. Since 2000 LBA has helped over 200 companies successfully raise over £80 million. Over the last 4 years nearly 40% of the companies selected to pitch to LBA's investors have secured funding. LBA has closed 28 angel investment deals in 2017 to date, for a total raised of £30m equity finance.