UK Students Short film from throughout the UK
About this event
Student filmmakers Showcase.
The best student short films from across the UK.
Tickets £4 (+ booking fee) in advance or pay on the door at £5
Special ticket price for Students on this screening of only £2
A SEASON OF LOVE .
Director, Luna Mao
"This experimental film follows Dan a work-centric business man and Vivi a waitress at the local restaurant, as their relationship evolves over several years. Dan's focus on work and Vivi need for more time and attention lead to the demise of their relationship. In the final scene. Vivi serves Dans wife, she is waiting for Dan to pick her and hew newborn baby up."
CRESCENT
Director, Connor Mckee
A psychological drama about a vulnerable house wife, who fears she is losing her sanity as her concept of time becomes elusive.
MEZZANINE
Director, Abigail Porter (Director)
A young woman searches her compromised safe space for an intruder. Mezzanine is the in-between of creeping images and reality, it shows through this woman's point of view her expectation and fears of what might be there and the spiralling of self-awareness of her compulsive need to check each room.
THE DEVIL'S LAMP
Director, Chetna Vaidyanathan
The story follows James the priest who develops a psychosis on account of his deteriorating health. His fear and obsession eventually lead him down a dark path, an interplay in his mind with God and the Devil.
THE PACKAGE
Director, Leo Astudillo
James and his partner John have been transporting illegal goods for a while, but their morality is put to the test when a "package" they must transport turns out to be an underage girl.
MY FRIEND FRANK ,
Director, Joel Caborn
Frank is Charlie's best friend but is he who he says he is?
LUCA
Director, Gethin Dibowski
A young woman gets stuck in a 24-hour time loop when trying to reconnect with her estranged mother after over a decade of no contact.
QUIZELITE
Director, Christian Dametto, Freddy Barouh
"When being the best is everything, what else matters?"
PAY NO ATTENTION TO THE MAN BEHIND THE CURTAIN
Director, Joseph Daly
Judy is all set to play a munchkin in "The Wizard of Oz" her time in Hollywood slowly descends into madness as a mysterious figure leads her to Miss Garland.
GROUNDING
Director, Christian Dametto, Freddy Barouh
Sarah, a shy 15-year-old girl, finds the courage to open up about the abuse she and her brother have faced at the hands of their mother and the psychological consequences of it while attending an appointment at a children's mental health facility.
A QUESTION OF DIGNITY
Director, Joseph Daly
After a lifetime of learning, travelling and campaigning for human rights, former university lecturer Alex Pandolfo's world was turned upside-down when he was diagnosed with early onset Alzheimers. After witnessing his own father succumb to dementia, for Alex; surrendering to the disease is not an option.
READING GAOL
Director , Aymeric Nicolet
" Based on Oscar Wilde's ""The Ballad of Reading Gaol"", Reading Gaol focuses on Oscar Wilde's time in prison after being convicted of ""gross indecency"" for his relationship with lover Alfred Douglas. As his body and spirit break under the cruelty of prison life, and the people closest to him grow further apart, he only finds refuge in his writing."
NERVE
Dir: Tom Dowson, Prod: Muskaan Nadeem, Writ: George Bardsley
After a cyberattack on a biological lab that could have only come from within, two MI6 agents are sent to interrogate two senior staff members to find out who is responsible.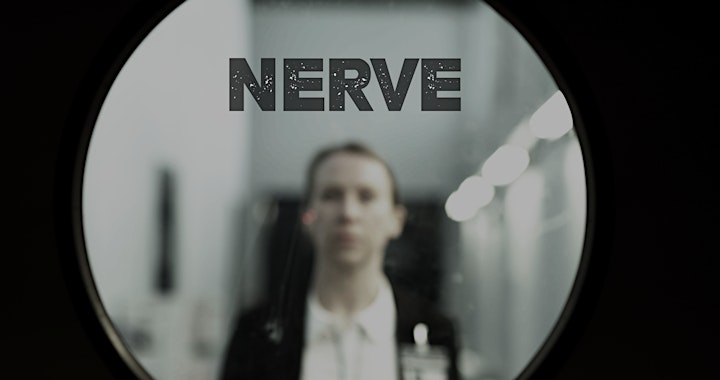 Organiser of UK Students Short Films
TICKETS AVAILABLE ON LINE FROM 6th October
Check the web site or our Social Media for news.
Kinofilm™ has a unique reputation for showcasing the best short films and debut features from around the world and is  renowned for seeking out diverse, challenging and groundbreaking new films. The festival maintains a high standard with many European & International award-winning shorts featured in the Festival. It includes special programmes in low/no budget shorts, North West Shorts, British Shorts, European Shorts, International Panorama, Kino Exposed (student and youth shorts), and Kino Animation, giving new and emerging filmmakers the opportunity to have their work screened alongside that of critically acclaimed, established short filmmakers. The festival screens new debut features by filmmakers that have made the transition from short film to feature or have entered the feature industry from other creative platforms, such as music video, commercials, TV drama or Theatre.
We continue to produce regular events throughout the year and following Part 1 of the Covid postponed 2020 festival which was presented online in May and in our pop-up live festival in August, we are now proud to present our next event, part 2 of the the 2020 Covid postponed event freshly curated as the Kino British Shorts Festival taking place 19th - 26th October 2021 - celebrating 25 years of Kinofilm Manchester. 
Programme and ticket sales to be announced shortly - watch this space. Check back for full details on 1st OCTOBER. when tickets will be released.
Kinofilm Festival is organised and produced by Manchester International Film Festival©