UK-Turkey Free Trade Agreement (FTA) webinar; a unique occasion to hear about the new trade and investment opportunities and new procedures
About this event
Will a Free Trade Agreement (FTA), signed and effective from 1st January 2021, further strengthen the UK Turkey economic relations and create a new modern climate for success? Are there any hurdles to overcome?
This event will be a unique occasion to hear from expert speakers leading the agenda to the inception of a new defining moment of economic relations between the two countries.
You will hear discussions on the new bilateral opportunities in trade and investment arising from the UK Turkey FTA, the new trade procedures and sector specific observations.
The participants will gain insight into the role of trade associations and businesses for facilitating trade and investment in the FTA setting.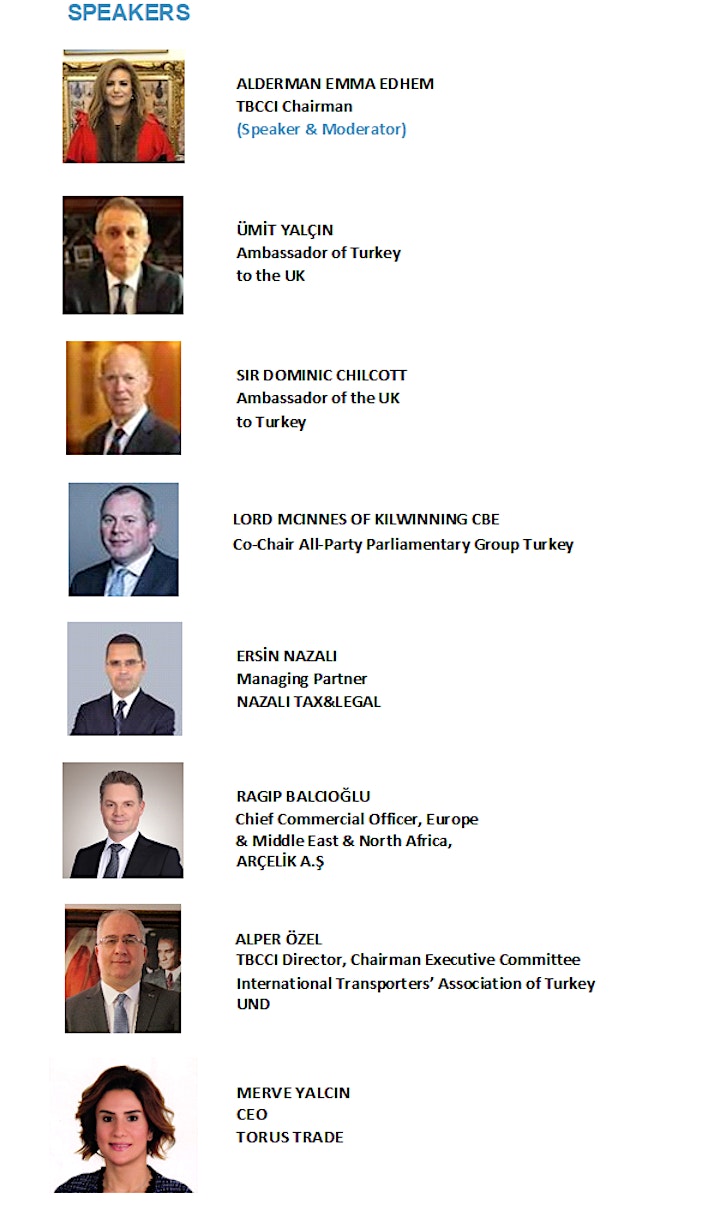 Organiser of UK-TR FREE TRADE AGREEMENT
The Turkish British Chamber of Commerce and Industry, TBCCI, was founded in 1980 as a non-profit making organisation to provide its members with a wide range of services targeted at promoting bilateral trade, investment and joint ventures between the UK and Turkey.
The TBCCI works closely with the Council of Foreign Chambers of Commerce in the UK, British Chamber of Commerce in Turkey, Business Links, Commercial Departments of Turkish and British Embassies, Turkish Consulate, MEA (Middle East Association), regional Chambers of Commerce and Industry and NGO's in the UK and Turkey.
The Turkish British Chamber of Commerce and Industry maintains relations with the All Party British Parliamentary Turkey group at the House of Commons and is an accredited member of the British Chambers of Commerce.
If you are thinking of starting a business or trade between the UK and Turkey, searching for a business partner, or wish to increase your present trade volume and investments, TBCCI with long years of service and experience since 1980 in promoting trade relations between Turkey and the UK, is the right platform for you.