Description
UKCAT (UCAT) Course designed and taught by top doctors and sixth form teachers. Boost your score and stand out in your medical school application.
Sign up to a full day of intensive training with doctors and top sixth form teachers. We give you thousands of practice questions, online webinar training and follow up support if you get stuck.
COURSES IN LONDON, BIRMINGHAM, BRISTOL, GLASGOW, MANCHESTER AND LEEDS

Learn from NHS doctors in a friendly and supportive atmosphere. Don't be afraid to put your hand up if you are stuck!


Here at Blue Peanut we do things differently...
We teach in small classrooms just like your A-level classes at sixth form.
We include access to Blue Peanut's UKCAT question bank which has thousands of UKCAT practice questions.
You are taught by fully qualified doctors experienced in medical education and top sixth form teachers from East Lancashire schools. We believe no other provider has tutors with our level of experience.
Our doctors teach medical students from UCLAN, Manchester and Lancaster medical schools. We have extensive experience in helping students that are struggling and need extra help or are academically gifted but lack confidence.
We teach you proven strategies in each section of the exam. We have used our own research to develop these, having looked at hundreds of past questions. Our students get results.
We are open and transparent in what we offer. We have posted photos and videos of our courses. Book with us in confidence..
We include regular refreshments, a top lunch and breakout sessions where you can talk to the tutors and other students. This is the most enjoyable way of preparing for the exam.
Feedback has been positive from all our students as well as teachers and parents with satisfaction rates of over 99%. We have posted some testimonials for you so don't take our word for it! We are a 5 star provider of medical education.
We are privileged to have been chosen to train medical, dental and veterinary medicine sixth form university applicants at top Grammar Schools in East Lancashire. We also teach at Tauheedul school which is in the top 10 in the UK.
All this from only £149.99. We offer discounts for groups of students, so get together with your friends and e-mail us for a quote.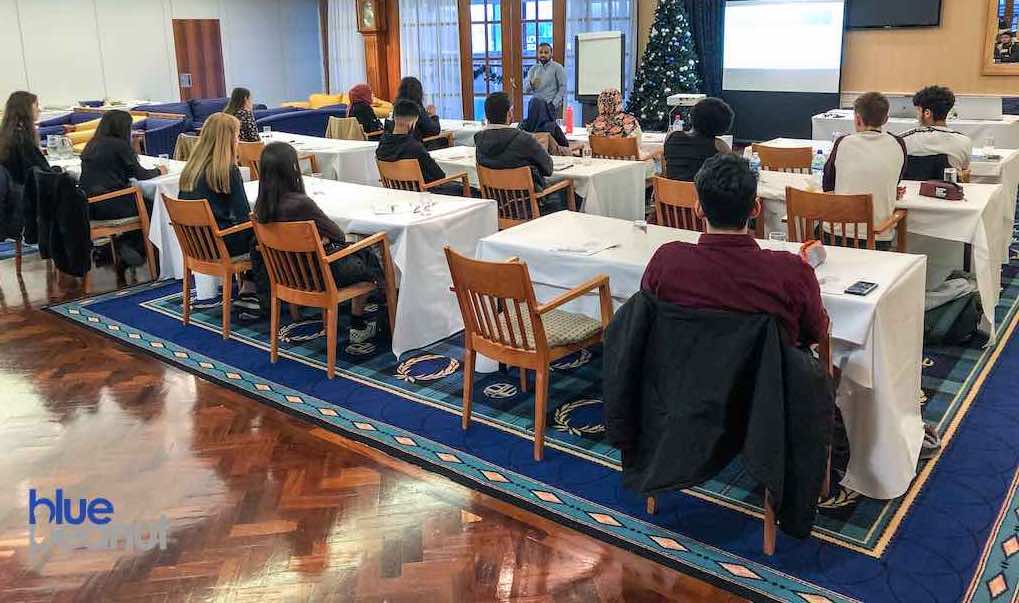 Learn in small classrooms just like at sixth form. We include thousands of practice questions written by experts at Blue Peanut, online webinars and follow up support if you get stuck. Everything you need to master the exam!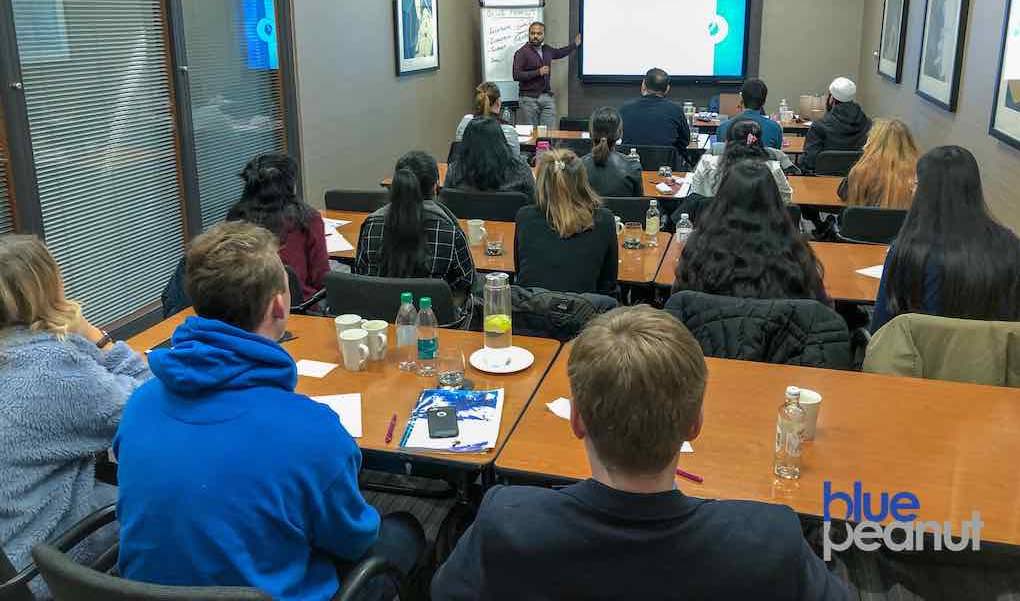 Engage with the tutors - we go through challenging questions with every student. We have over 99% positive feedback from students, parents and teachers - book with confidence!


Why should you choose Blue Peanut for your UKCAT training?
We teach in small classrooms so that each student gets personal attention. We have posted pictures of our classes so you can see our class sizes. We are open and transparent, as it should be.
Your tutors are fully qualified doctors and sixth form teachers. They are familiar with teaching students that need extra help and providing pastoral support, so don't be afraid to ask if you are stuck. The atmosphere is friendly and supportive. You can also e-mail and ring us after the course if you are stuck.
We are genuinely doctor led. That means the doctors in the photos will the ones teaching you. Our doctors teach at medical schools and local sixth forms. You may find providers who claim the same but they will not come and teach you in person, instead choosing to delegate to less qualified tutors.
Sitting the UKCAT exam 'recently' does not in our view qualify you to design, develop and teach the course to sixth form students!. Think about your favourite A-level teacher and how many years they have been teaching. Our doctors have been on average teaching for 19 years giving them a wealth of experience. My favourite teacher back at college taught Physics and had been teaching for over 20 years :-)
We have created our own question bank which we have evaluated using feedback from our local students in East Lancashire. We update the bank regularly. Your training is up to date and not using outdated materials.
Our feedback and testimonials are not only positive, but also come from parents (who may be doctors themselves) and teachers as well as from students. Book with us with confidence - thousands of you have done so over the years and you still keep in touch!
"Your performance at interview was exceptional - well done!. We wants students like you to come to our medical school. We are therefore happy to reduce our offer of AAA to AAB should you decide to make (this) University your firm choice." [January 2019]
— University offer e-mail for a Blue Peanut student. Our students get results!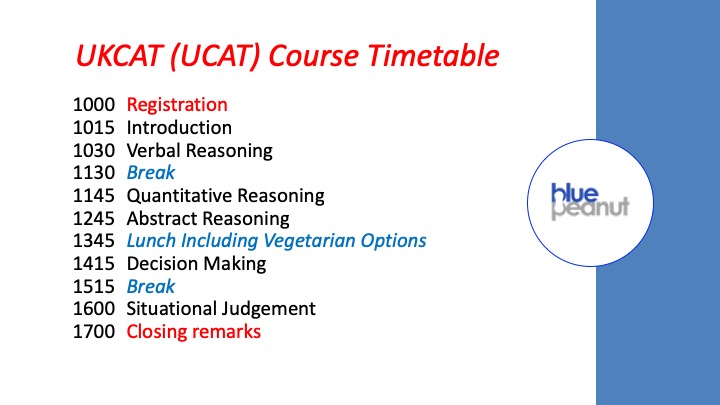 A full day of intensive training packed with workshops and siminars. No boring powerpoint presentations here!
"As an Orthopaedic Consultant working in the NHS I thought that I was in the best possible position to know how to get into medical school. I was wrong. Blue Peanut understand what is required and the style of questions that all prospective medical students will face. They can prepare you for the big day and actually give you the edge to succeed."
— Mr RGS, Parent and Consultant Orthopaedic Surgeon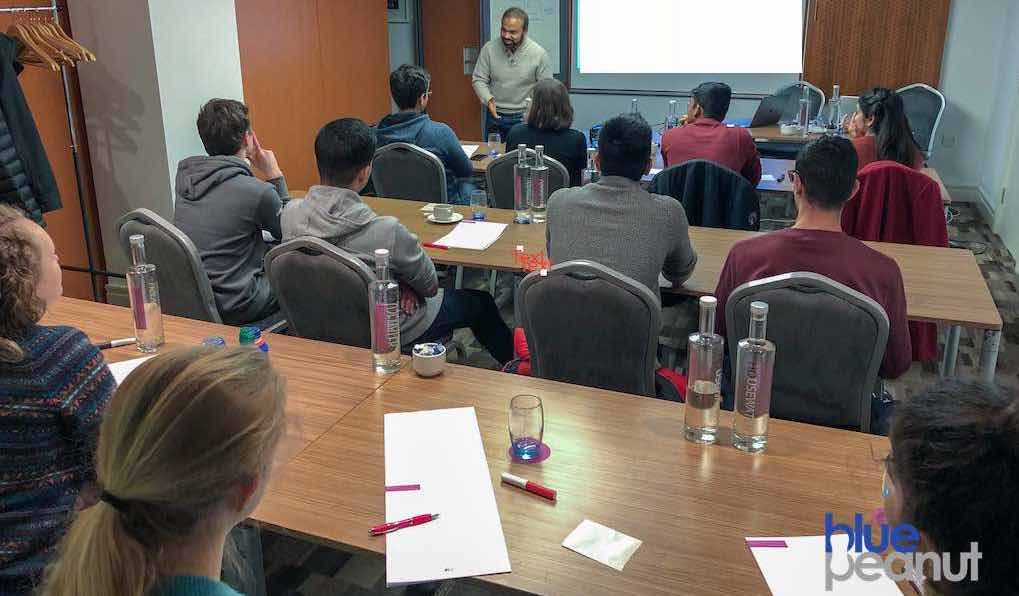 We teach at top local sixth forms in East Lancashire. Teachers and students trust us with their medical school admission preparation.
If you have any questions or queries about our training, please contact us for an informal discussion on your learning requirements.
E-mail support@bluepeanut.co.uk or telephone 01706 491146
Have a look at our website for further information on the courses that we offer and free medical school admissions advice:-