Description
UKCAT (UCAT) Course designed and taught by top doctors and sixth form teachers. Boost your score and stand out in your medical school application.
OUR PACKAGE INCLUDES A FULL DAY OF CLASSROOM TRAINING WITH DOCTORS AND SIXTH FORM TEACHERS, TEXTBOOKS, THOUSANDS OF PRACTICE QUESTIONS AND ACCESS TO SEVERAL HOURS OF FOLLOW UP ONLINE TRAINING. WE GIVE YOU EVERYTHING YOU NEED TO MASTER THE UKCAT EXAM!

THOUSANDS OF STUDENTS, TEACHERS, PARENTS AND DOCTORS TRUST BLUE PEANUT TO HELP MEDICAL SCHOOL APPLICATIONS SUCCEED.
WE BELIEVE NO OTHER PROVIDER IN THE UK OFFERS TRAINING WITH DOCTORS THAT HAVE OUR LEVEL OF EXPERIENCE AND EXPERTISE. LEARN FROM THE BEST.
COURSES IN LONDON, MANCHESTER, LEEDS, BIRMINGHAM, BRISTOL AND GLASGOW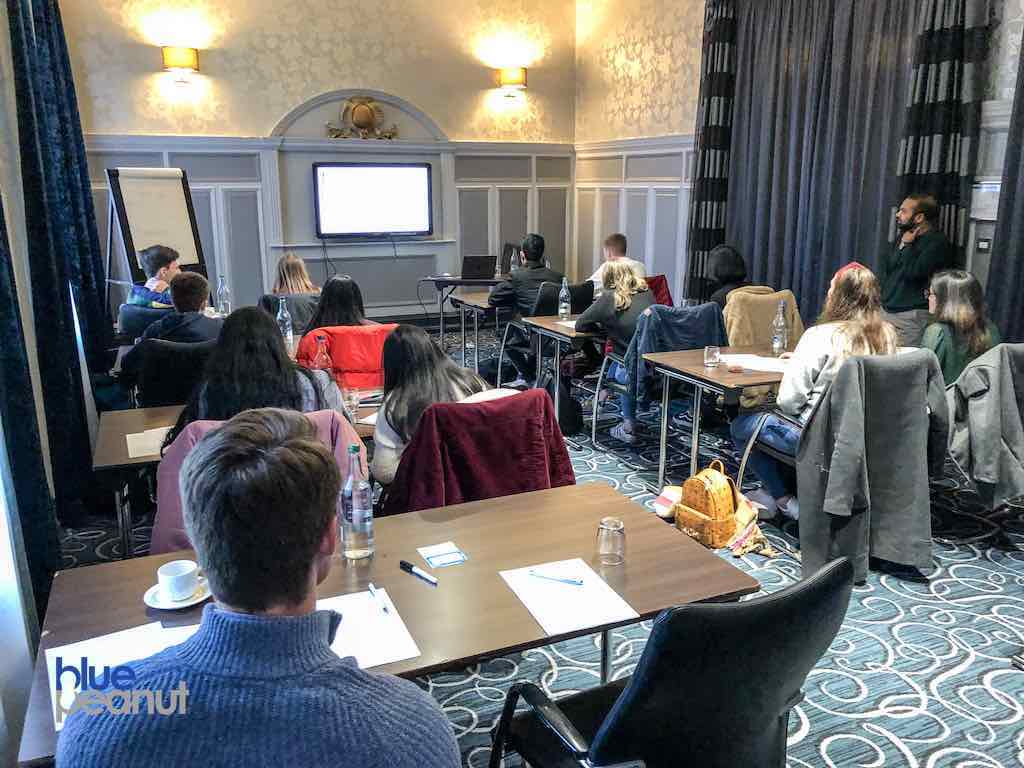 We are open and transparent in what we offer. Learn in small groups just like at sixth form.
The UKCAT exam (renamed UCAT from 2019) can and must be prepared for correctly. Your score is a major factor in determining which medical schools you should apply for.
We teach you in person. That means your tutors will be Dr Mannan MBChB, MRCGP and Dr Khan MBChB, LLM, FRCGP.
We will teach you where the examiners try and deliberately trick you and where students commonly make mistakes. This is harder to learn on your own from a textbook or online course.
We provide independent textbooks so that you have everything you need for your preparation. We decide which ones are the best, not a sponsor. This also gives you access to thousands of UKCAT practice questions.
We will teach you proven methods that you can use in all areas of the exam to boost your scores.
There is intense time pressure in the exam. We will teach you how to revise and make a revision plan, as well as techniques to help you answer questions more quickly.
We do our own research and develop our teaching based on our own analysis of thousands of UKCAT questions, our own expertise in medical education, our experience in teaching medical students, as well as looking at a huge number of sources. Let us do the hard work for you, so you can concentrate on revising.
We are a small provider and that means your training is more personal. We teach in small groups, just like at college. There is plenty of time for interaction, using videos and workshops to keep you focused and awake.
We are a 5* rated provider of medical education. Parents, teachers, students and doctors trust us to make applications to medical school succeed.
Book now at a discounted price of £159.99. We include lunch, refreshments and all your textbooks. This is the most enjoyable of way of helping you prepare for your UKCAT exam!
Discounts on the Blue Peanut Medical School Interview Course - after which over 97% of students obtain an offer.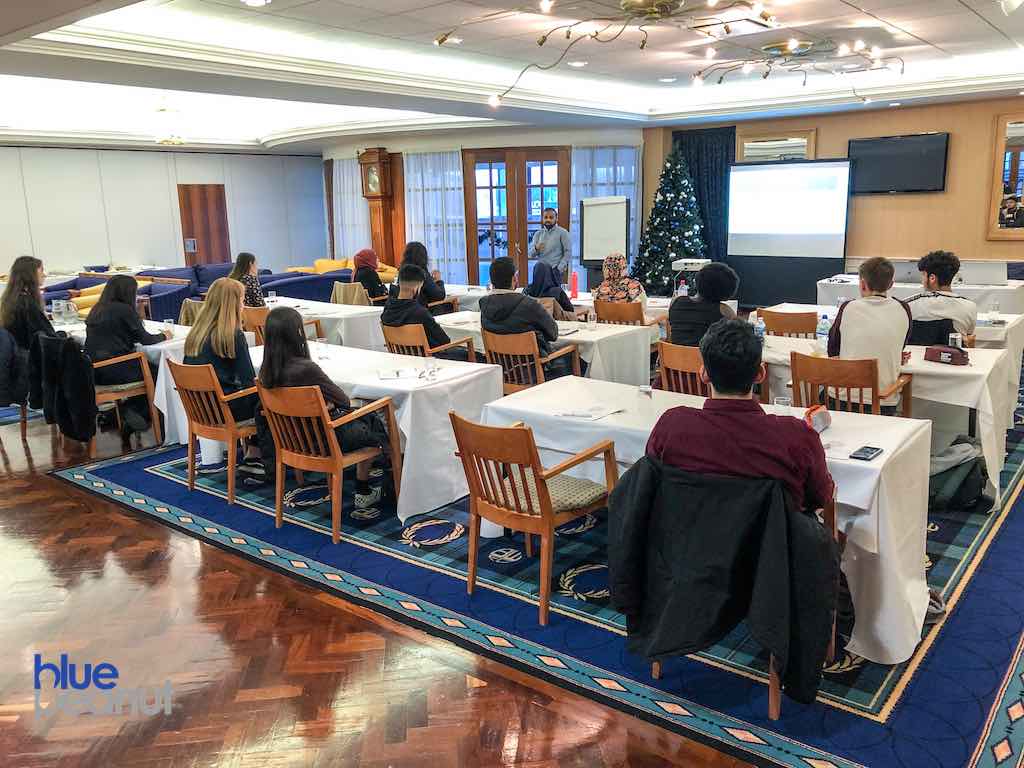 We provide independent textbooks. This gives you access to thousands of upto date UKCAT (UCAT) practice questions.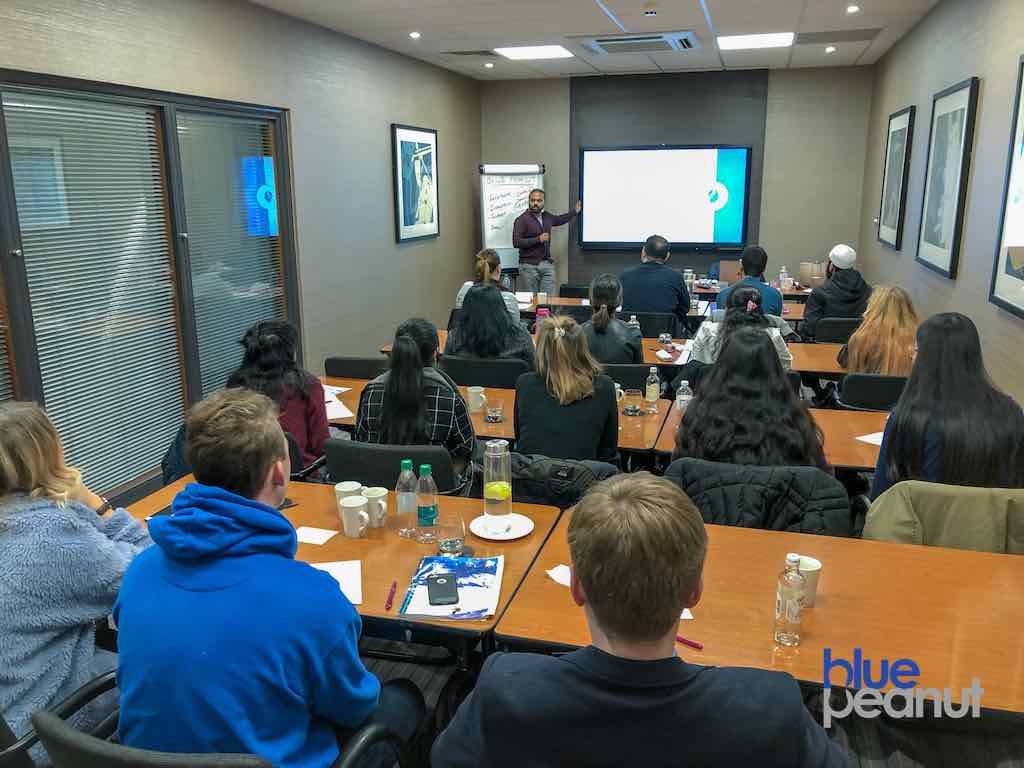 Our doctors teach at top local sixth form Grammar Schools in East Lancashire. We are trusted by teachers, doctors, parents and students to help medical school applications succeed.


WHY USE BLUE PEANUT FOR YOUR UKCAT/UCAT PREPARATION?
We are the only provider in the UK where your teaching is provided in person by fully qualified doctors and sixth form teachers. Our students, teachers and parents do not want teaching by unqualified administrators or medical students.
We are independent and that means we choose which textbooks we provide our students and how we teach. This is just like your A-level teaching at sixth form.
Our tutors teach at top local sixth form schools in East Lancashire such as Clitheroe Grammar, Bacup & Rawtenstall Grammar and Tauheedul.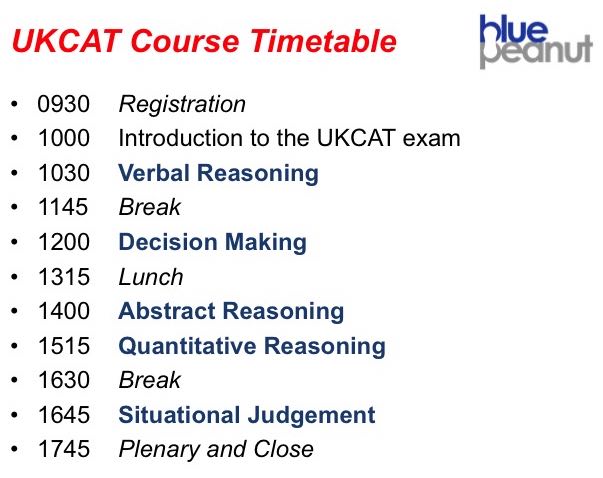 Example course timetable. We will update the course and content as new information about the examination becomes available.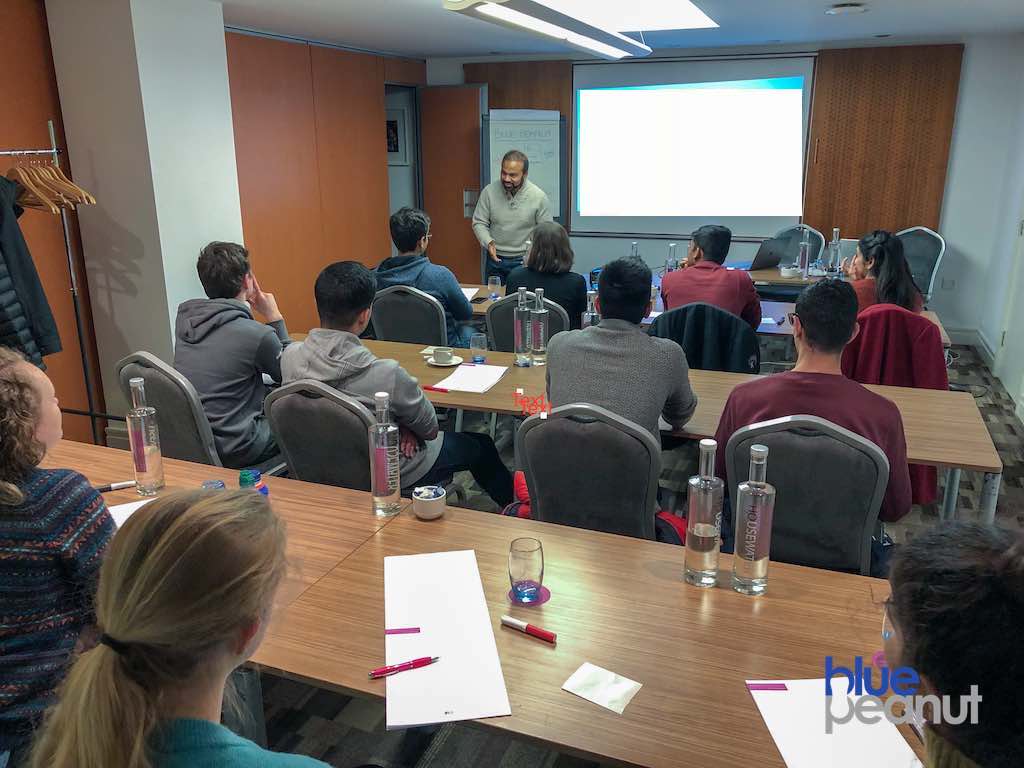 We are a small provider of medical education with ***** 5 star ratings from parents, teachers, students and doctors. Book with confidence.

If you have any questions or queries about our training, please contact us for an informal discussion on your learning requirements.
E-mail support@bluepeanut.co.uk or telephone 01706 491146
Have a look at our website www.bluepeanut.co.uk for more details of our courses and feedback from our past students!
"Blue Peanut is a professionally run outfit by experienced clinicians that have been through the process themselves, and helped many others successfully get into medical school.
Compared to many other courses out there, Blue Peanut courses are an excellent value for money, and the group sizes are smaller. Most other commercial courses are significantly more expensive, and don't always offer personalised support.
My daughter and niece, both have attended several of their courses and found them to be helpful with lots of practical tips on succeeding in the application process.
Their instructors were enthusiastic, very resourceful and approachable. They continued to offer advice and support as follow up to the courses, which was immensely instrumental in both of my daughter and niece getting offers from prestigious universities."
DR AL-AMIN - PARENT