The ukulele club is great to practice, learn new songs, chords and scales in a fun and practical way
About this event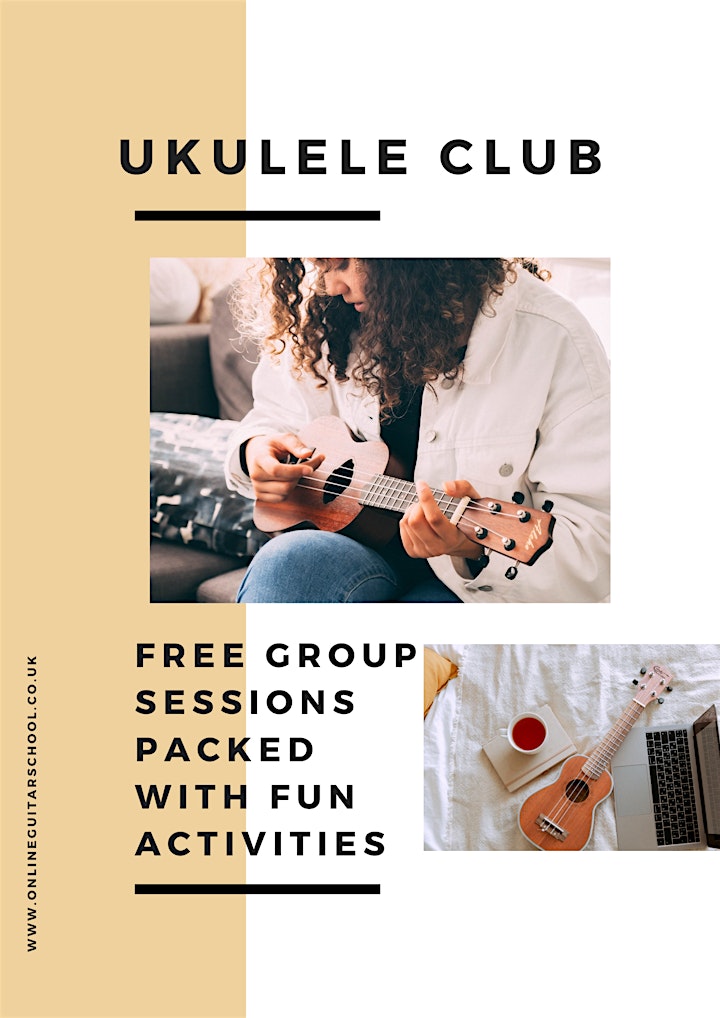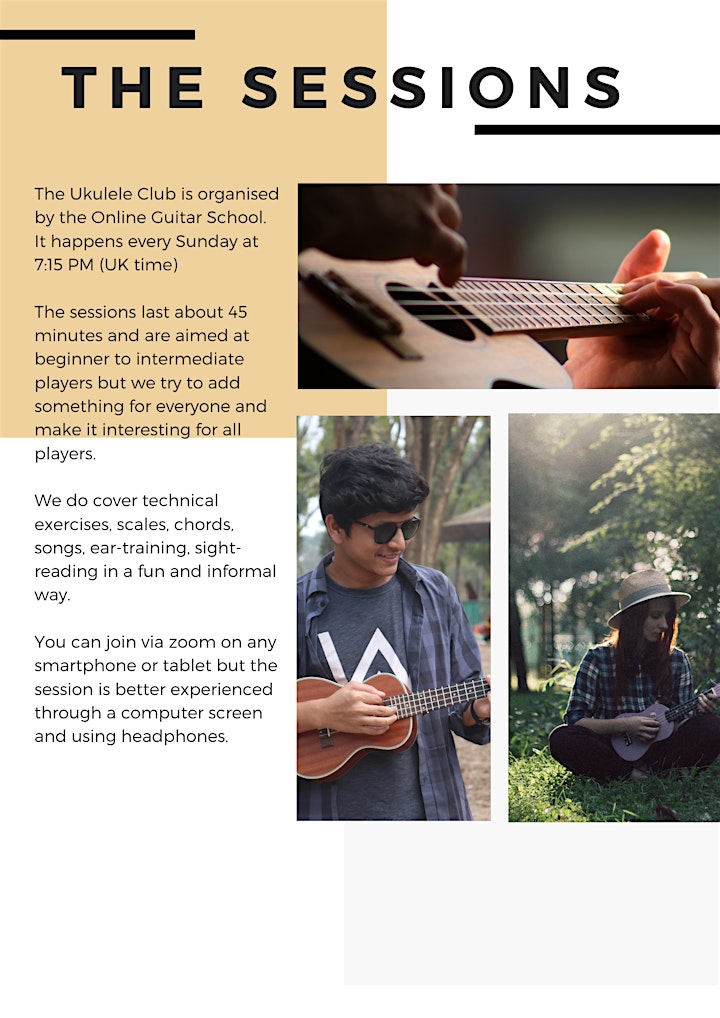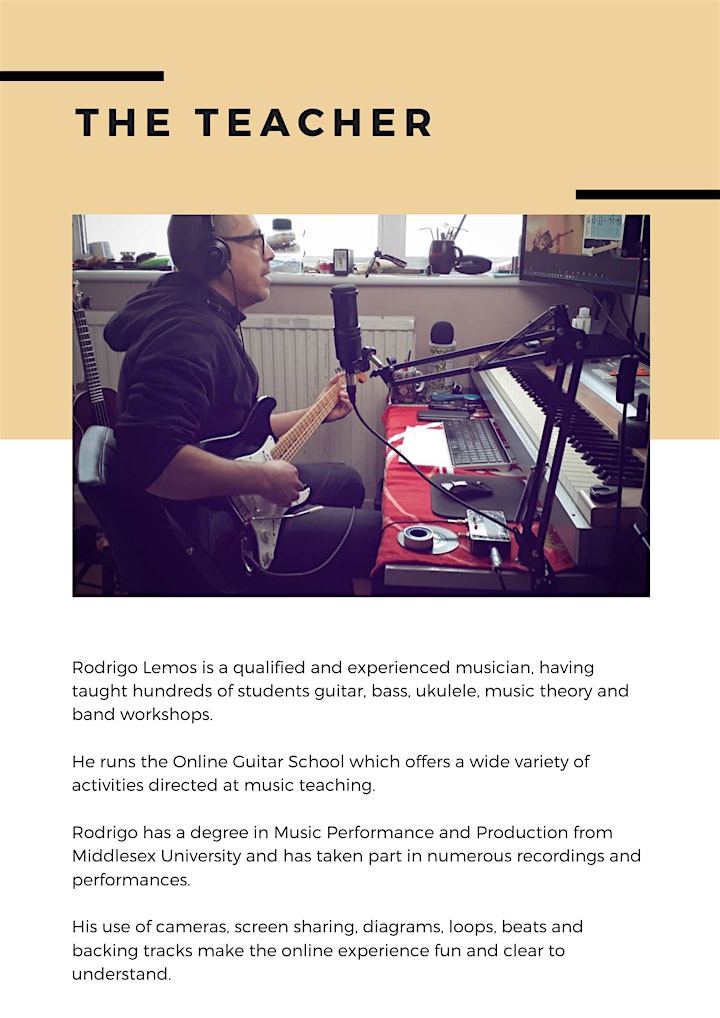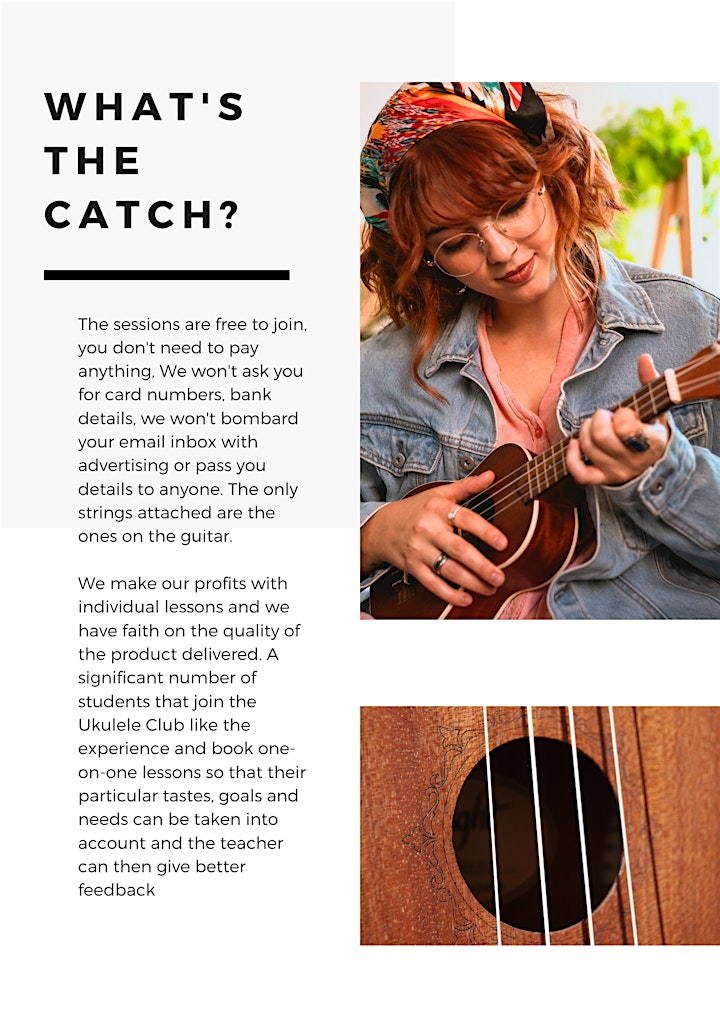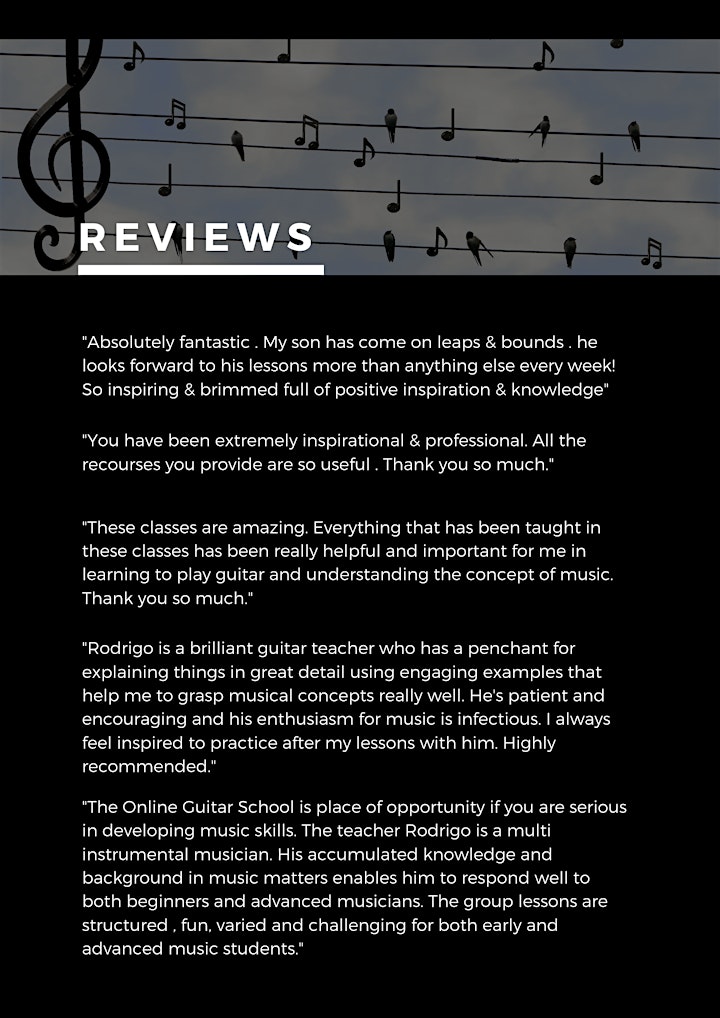 The Ukulele Club is organised by the Online Guitar School. It happens every Sunday at 7:15 PM (UK time)
The sessions last about 45 minutes and are aimed at beginner to intermediate players but we try to add something for everyone and make it interesting for all players.
We cover technical exercises, scales, chords, songs, ear-training, sight-reading in a fun and informal way.
You can join via zoom on any smartphone or tablet but the session is better experienced through a computer screen and using headphones.