Ukie Hub Crawl: Raising Your Profile - Online Edition
Learn how to raise the profile of your games and business.
About this event
This is the final inclusion in the Ukie Hub Crawl: Raising Your Profile series. Due to the current circumstances we couldn't visit the final couple of tour locations. As such, we have created this online event to help reach those who missed out on attending.
This year's Hub Crawl will focused on educating local businesses on how to raise the profile of their games business and games. This consisted of a free events at 15 different locations around the UK.
Tune into this edition of the Hub Crawl to learn about marketing, PR, community management, IP, along with products and services that can help enhance their own products.
Natalie Griffith, CEO/Founder, Identity Spark - "Known Unknowns: Working out what marketing means to you"
Liam Price, Associate, Sheridans - "Building your brand: Why IP is your studio's most valuable asset in creating a unique identity"
Charlotte Cook, VP Gaming, Bidstack "In Game Advertising with Bidstack"
Simon Callaghan, Director, Johnny Atom - "Why PR is essential as a 21st century game developer"
Nicolai Elmqvist, Co-Founder & CEO, Pointvoucher - "Retain more players & boost LTV"
Marc Young, Co-founder & Director, WXY - "PR for 2020 and beyond: Getting the media interested in your game"
Fancensus "Press and Social Media Dodging Pitfalls and Soaring Above"
More speakers announced soon.
Where to view?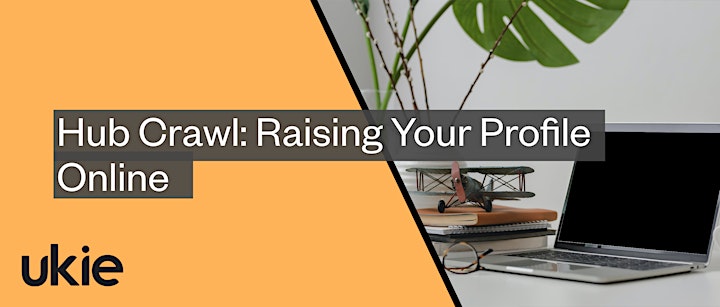 Organiser of Ukie Hub Crawl: Raising Your Profile - Online Edition