UK Prop Fest is a one-day event that will celebrate the property sector across The Arc, Buckinghamshire, and Oxfordshire markets.
About this event
UKPropFest 2021
Thursday, 9th September 2021
Expo-Walks-Talks-Awards @ Bicester Motion
Bringing the property, science and innovation community from Buckinghamshire, Oxfordshire and The Arc together for one, very special day of networking, knowledge sharing and celebration using our successful format which enables delegates to access the event as they require.
EXPO Using the unique backdrop of Hangar 113, exhibitors will showcase their services and products in an environment guaranteed to generate business development opportunities for delegates who attend including time to see the Expo.
WALKS Two exclusive tours have been arranged. Tour one will be hosted by Bicester Motion around the site reviewing their ambituous plans and the second tour will take delegates to Westcott Venture Park, the home of UK science, via Bicester Arc.
TALKS Have access to four keynote sessions with the people making the decisions on the future of the region and be challenged by the invited speakers. All the Talks are included in the entry cost for a single ticket and will allow delegates to see the Expo.
AWARDS Celebrating success is essential and the giving of OxPropFest 2021 Awards will be a simple but effective way of saying – Well done, to the winning schemes and people. In 2021, we have had an excellent range of submissions.
COVID-19 We shall be following all Government guidelines on holding events in the currnet climate and trying to ensure that we can deliver a secure event. Hangar 113 is big and spacious with lots of room for people to socilally distance which we hope will give confidence to delegates to attend.
For more information on all of the above visit our website.
Book now for EARLY BIRD prices.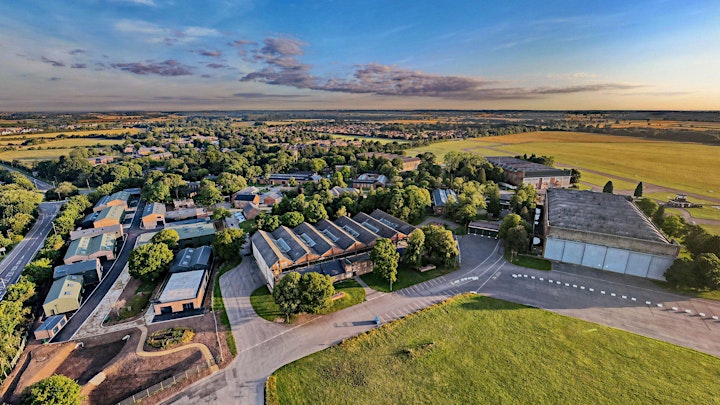 Organiser of UKPropFest and OxPropFest Awards 2021
UK Property Forums enable forums and events in the property sector, which help to create business development opportunities. The business of property. www.ukpropertyforums.com