Refund policy
Contact the organiser to request a refund.
Eventbrite's fee is nonrefundable.
In this 6 week Introduction to Ukrainian course we will look at basic conversational Ukrainian and aspects of Ukrainian culture.
About this event
This 6-week introductory course of Ukrainian language is designed to help learners reach at minimum Novice Low level of proficiency (according to the ACTFL Proficiency Guidelines) in the oral expression, listening comprehension, reading, and writing of Ukrainian. Students will also develop basic cultural understanding of Ukraine and Ukrainians through a variety of cultural assignments.
As much as possible at this level, the course uses authentic materials, such as Ukrainian websites, photos of street and business signs, infographics, news headlines, YouTube clips, songs, etc.
By the end of the course, learners will be able to:
(1) communicate on very familiar topics (personal information, family, interests, and hobbies) using a variety of words and phrases they have practiced and memorized.
(2) present information about themselves and on some other very familiar topics (family, hometown, likes and dislikes in food, etc.) using a variety of words, phrases, and memorized expressions.
(3) recognize familiar words and phrases when they are spoken and comprehend the general idea of simple spoken messages.
(4) understand familiar words, phrases, and sentences within short and simple texts related to everyday life and comprehend the general idea of such texts.
(5) discuss some elements important to the members of Ukrainian culture in relation to Ukraine's history, politics, traditions, beliefs, and practices.
Course format:
This is an online course, with once-a-week two-hour meeting of the class via Zoom. Course activities in Google classroom combine assignments from the main textbook, ЯБЛУКО: Elementary Ukrainian; grammar modules from the online open-education resource, Добра форма (Good Form), and weekly cultural assignments.
The class will run on Wednesday evenings 5:30PM - 7:30PM (UK Time) from June 15th - July 20th via Zoom.
This class is aimed at students who have had little to no experience in Ukrainian.
Using Zoom
We will send you the link to join around 24 hours prior to the session starting. If you've never used Zoom before there is a great video below which talks you through using Zoom;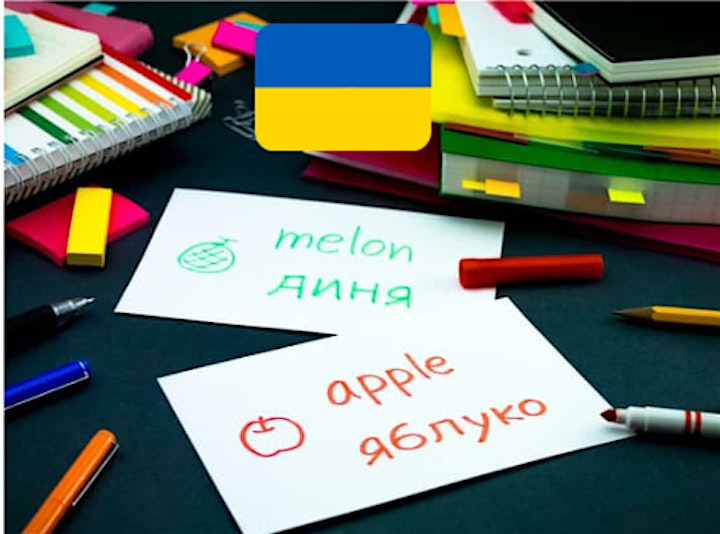 Participation
If you have a disability or additional support needs please contact manager@lairglearningcentre.org.uk to allow us to try and make adjustments for you to participate.
YOUR DATA
Lairg & District Learning Centre will hold your details on our student data base. If you do not wish your details to be held please let us know by emailing manager@lairglearningcentre.org.uk.