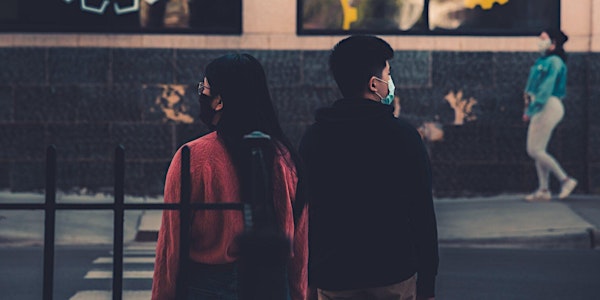 UKRI-AHRC funded Scenes of Shame and Stigma in COVID-19 Seminar
Stigma Mutation: Continuity and Change in Covid-19 Stigma with Dr Hannah Farrimond
About this event
A Scenes of Shame and Stigma in COVID-19 Seminar with Dr Hannah Farrimond - 'Stigma Mutation: Continuity and Change in Covid-19 Stigma'.
Stigma Mutation: Continuity and Change in Covid-19 Stigma
In this talk, I outline a processual approach to stigma which emphasises change over time. To do this, I draw on the notion of 'lineage' from biology, to not only draw out the past socio-political heritage of any given instance of stigmatization, but also to give conceptual room for current and future change. I illustrate this approach by analysing emergent Covid-19 stigma, or rather stigmas, as it manifests differently and contextually across pandemic locations and groups. Emphasising lineage focuses us not only on the continuity of stigma, but also of change, intervention and resistance. In particular I focus on the remaking of anti-Chinese/Asian stigma and resistance in Covid-19 times.
Dr Hannah Farrimond is a Senior Lecturer in Medical Sociology at the University of Exeter, UK. She investigates the psycho-social practices of legal substance use, in relation to tobacco/nicotine, alcohol and pharmaceuticals, in order to create greater visibility of 'hidden addictions' in policy and public spheres. Recent work is focused on Covid-19, stigma and public health.
Accessing our online event
The email address you supply when you register for your free place will be used to invite you to the online seminar closer to the event. This email will also contain instructions on how to join the online seminar.
The event will be recorded, so by agreeing to participate you agree to be recorded. To maintain privacy, you are welcome to join the meeting with video turned off.