Description
UK UPA's July 2011 Event: UX and ROI

About the event
One of the challenges we face in the field of User Experience is how do we prove the value of the work we are proposing to our clients or internal stakeholders and how can we increase their appreciation of our unique skills and expertise? With UX still regarded as a recent addition to a the product development life cycle by many organisations, successfully communicating and proving the potential 'Return on Investment' (ROI) to our clients can be a crucial in getting their buy- in to the methodologies we propose to use on projects.
The UK UPA's July event will be discussing these challenges. We will be looking at how we can better communicate ROI to encourage clients and the teams we work in to invest in UX whether it be to increase sales, reduce costs or to just get more people clicking through the homepage to complete those application forms.
Sponsor of the event
This event is proudly sponsored by Bunnyfoot (http://www.bunnyfoot.com).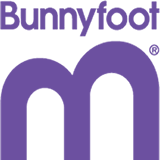 Logistics of the event
Date - Thursday, 21 July 2011
Time - 6:30pm for 7pm start
Location - SapientNitro, 8 Spital Square, London, E1 6DU

Format of the evening
6:30 - 7:00 :: Meet and Greet
7:00 - 8:45 :: Talks by 4 speakers (see below)
8.45 - 9.30 :: Networking
We will also have a screen with a live Twitter feed with the hashtag #UKUPA, so please start tweeting your thoughts and also during the event!

About the speakers
Joe Leech, CX Partners: What to measure and what to expect
Joe will give an overview of the various metrics we as UX professionals can use to measure the success (or otherwise) of our work. He'll share stories from the world of e-commerce, travel, automotive & finance both when things go well and sometimes when they don't.
Joe has 8 years experience working in User Experience across Europe, North America, Asia and Africa. Joe has worked with clients such as LateRooms, MoneySupermarket.com Marriott, eBay, Nokia, theTrainline, Microsoft, TUI Travel, Peugeot, Virgin and the Co-operative Bank helping them to be more strategic in their customer focus and make the digital stuff they do measurably better.

Jamie Knight, + Lion: Why, Who and How of accessibility for ROI
Accessibility is about far more than screen readers and technical guidelines. In understanding diverse users we can improve the ROI of our projects while gaining a competitive advantage and unlocking new markets. Jamie's presentation looks at the Why, Who and How of accessibility for ROI. The Why of accessibility looks at the business case for diverse users. The who of accessibility looks at the people behind the stats and the how of accessibility gives practical advice on enabling diverse users to purchase your products or services.
Jamie is a slightly autistic web developer, currently moving from running his company + Lion to starting at the BBC in August. Jamie has worked for a wide range of clients such as national charities and broadcasters like Dogs Trust & Channel 4. Jamie Focuses on accessibility and is never seen far from his plushie companion lion.
John Mildinhall, Electronic Ink
A key element of demonstrating ROI for design projects is about making a client believe in your process. You can show them all the pretty pictures in the world, but if you cannot show that your process can nail their challenge down, draw out all the insight that is needed, and create a delightful, elegant and indispensable tool for their business, you will never gain their buy-in. This presentation will use examples to demonstrate how, with the right process, design can provide you with the tools to make substantial differences to your client's bottom line. These case studies are drawn from some of the largest organisations in Europe, and show how they have used design to reach new levels of service, efficiency and productivity.
John is a lead design researcher at Electronic Ink. At Electronic Ink, John has worked with FTSE100 companies, including some of the largest organisations in Financial Services, Energy and Utilities. John is a qualified psychologist and also has a doctorate in human factors psychology from the University of Bristol, UK. He also has a background in neuropsychology, with a specific focus on human vision and eye movements. During his doctorate, he worked with Government Communications Headquarters (GCHQ; part of the UK Intelligence Services) on online communication behaviours.
Ian Worley, Morgan Stanley
ROI for UX is notoriously difficult to measure due to the number of factors and influences outside the control of the designer that effect how well a website performs. However it is clear to anyone who has taken the leap of faith and invested in User Experience that the benefits are not only tangible, but deliver significant return on investment. Ian will showcase a few projects from his recent history where UX has demonstrated clear ROI to clients and discuss some of the challenges with delivering that kind of ROI consistently through UX alone.
Ian is an Executive Director at Morgan Stanley, where he leads a team of design professionals, developing next-generation, client-facing financial software, including Morgan Stanley Matrix; an award-winning rich internet application written in Adobe Flex, which is setting new standards for user interface design in Financial Services and beyond.
**********************
If you have any questions about the event or if you wish to get involved (either as a speaker or just helping out) please contact Nick (UKliaison@ukupa.org.uk or @nickatram on Twitter) who is the organiser of this event.
There is no charge for UPA members. For non-members the cost is £10, and for student non-members £5, payable on the door.
**********************
Other dates for your diary:
Saturday 30th July 2011: UKUPA Big Summer Picnic
Thursday 18th August 2011: UKUPA 2011 Summer Pub Quiz

**********************
Remember to follow us on Twitter @UKUPA