UKUPA - May Event

Thursday, May 19, 2011 from 6:30 PM to 9:30 PM (BST)
Event Details
UK UPA's May 2011 Event: User Experience for Social Change
About the event
User Experience Design is often associated with products and services, basically "things" made by organisations for consumers.  But we think that UX Design and the underlying user-centred design principles can be applied in many more areas to tackle the most challenging problems we face.
For example, how can we as UCD/UX specialists apply our skills and knowledge to solve the problems in our neighbourhood and increase the quality of life?  Can UCD/UX contribute to solving anti-social behaviour, improving education, health, our government and public policy?  What about tackling poverty and inequality, both within our own country and globally?  Can UCD/UX empower charities to make a bigger impact? 
We would like to start the discussion with members and friends of the UK UPA by sharing your experience in applying UCD/UX to design solutions for socio-political change and good.
Sponsor of the event
This event is proudly sponsored by PDD (http://www.pdd.co.uk/).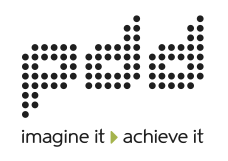 Logistics of the event
Date - Thursday, 19 May 2011
Time - 6:30pm for 7pm start
Location - SapientNitro, 8 Spital Square, London, E1 6DU

Format of the evening
6:30 - 7:00 :: Meet and Greet
7:00 - 8:30 :: Talks by 4 speakers (see below)
8:30 - 8:45 :: Testimonials sessions where anyone from the audience can come up to the stage and share their experience related to the topic.  If you would like a guaranteed slot, please contact Whan (treasurer@ukupa.org.uk or @panhoong on Twitter).
8.45 - 9.30 :: Networking
We will also have a screen with a live Twitter feed with the hashtag #UKUPA, so please start tweeting  your thoughts and also during the event!

About the speakers
Dan Lockton: Design with Intent - influencing user behaviour for social benefit
Dan is a research assistant at Brunel University in London, specialising in design for behaviour change for social and environmental benefit. His Design with Intent toolkit is a resource of design patterns for influencing behaviour, drawn from a range of disciplines, that can be used as a brainstorming tool for designers and other stakeholders.

Since 2010 he has been part of a collaboration between More Associates, Brunel and Warwick universities, funded by the Technology Strategy Board, aiming to improve the energy efficiency of workplaces through user-centred design for behaviour change.

Melanie Findlater: Accessible design - the possibilities of tablets to change the world
A Geek for Social Good, Mel aims to show the world that if you make things right for people with learning difficulties, then it is likely user friendly for all! With 5 years of experience at the charity VoiceAbility working alongside adults with learning difficulties to develop accessible and interactive educational tools and activities, Mel's experience is very much front line. Now working with The You Can Hub, she is recruiting a team of experts with learning difficulties and over 60's to work alongside her and show the world that the mainstream accessibility of tablets really can change the world.

Patrick Jordan: Psychosocial issues behind motivating positive change and the role of UCD/UX
Patrick W. Jordan is Honorary Professor of Digital Innovation at the University of Surrey and Honorary Professor of Innovation and Creativity at City University.

He is a UCD specialist and has advised the government in the areas of: health, education, crime, business and innovation and transport. He is also advisor to the Charity Commission and a number of Third Sector enterprises.
Clara Teoh, Will Hardy and Elizabeth Kessick at JustGiving: 10 interesting things about UX and charities, fundraisers, donors and user experience
Clara, Will and Elizabeth make up the UX and Insights team at JustGiving.com, the award-winning site which has helped raise over £800 million for UK charities. Their expertise as a team stretches from user testing, design, wireframing  and research to data mining and analysis.

If you have any questions about the event or if you wish to get involved (either as a speaker or just helping out) please contact Whan (treasurer@ukupa.org.uk or @panhoong on Twitter) who is the organiser of this event.
There is no charge for UPA members. For non-members the cost is £10, and for student non-members £5, payable on the door.
**********************
Other dates for your diary:
Thursday 16th June 2011: UKUPA 2011 Careers Event

**********************
Remember to follow us on Twitter @UKUPA
When & Where
8 Spital Square
E1 6DU London
United Kingdom


Thursday, May 19, 2011 from 6:30 PM to 9:30 PM (BST)
Add to my calendar
Organizer
The UK Chapter of the Usability Professionals' Asosciation, BCS Interactions Group, Institute of Ergonomics and Human Factors, Interaction Design Association (London, British Interactive Media Association.