Description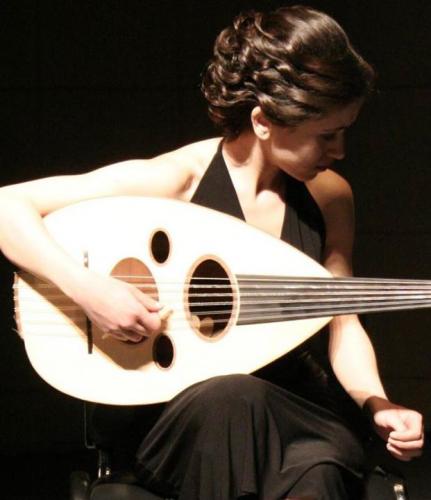 Photo courtesy of Arfan Khalifeh

On Saturday the 17th of June, we'll be serving three hand-crafted courses to the live sounds of one of Syria's most-acclaimed young musicians, Rihab Azar.
Come let tastes and sounds take over at Home Cafe, from 7.30. You'll recognise our main dishes from our regular rotating seasonal menu, but there are plenty of surprise twists for this special night (or "Umseeya - أُمْسِيَة: - (n) Long, relaxed night-time gathering of friends). Have a look at our full menu for the night below: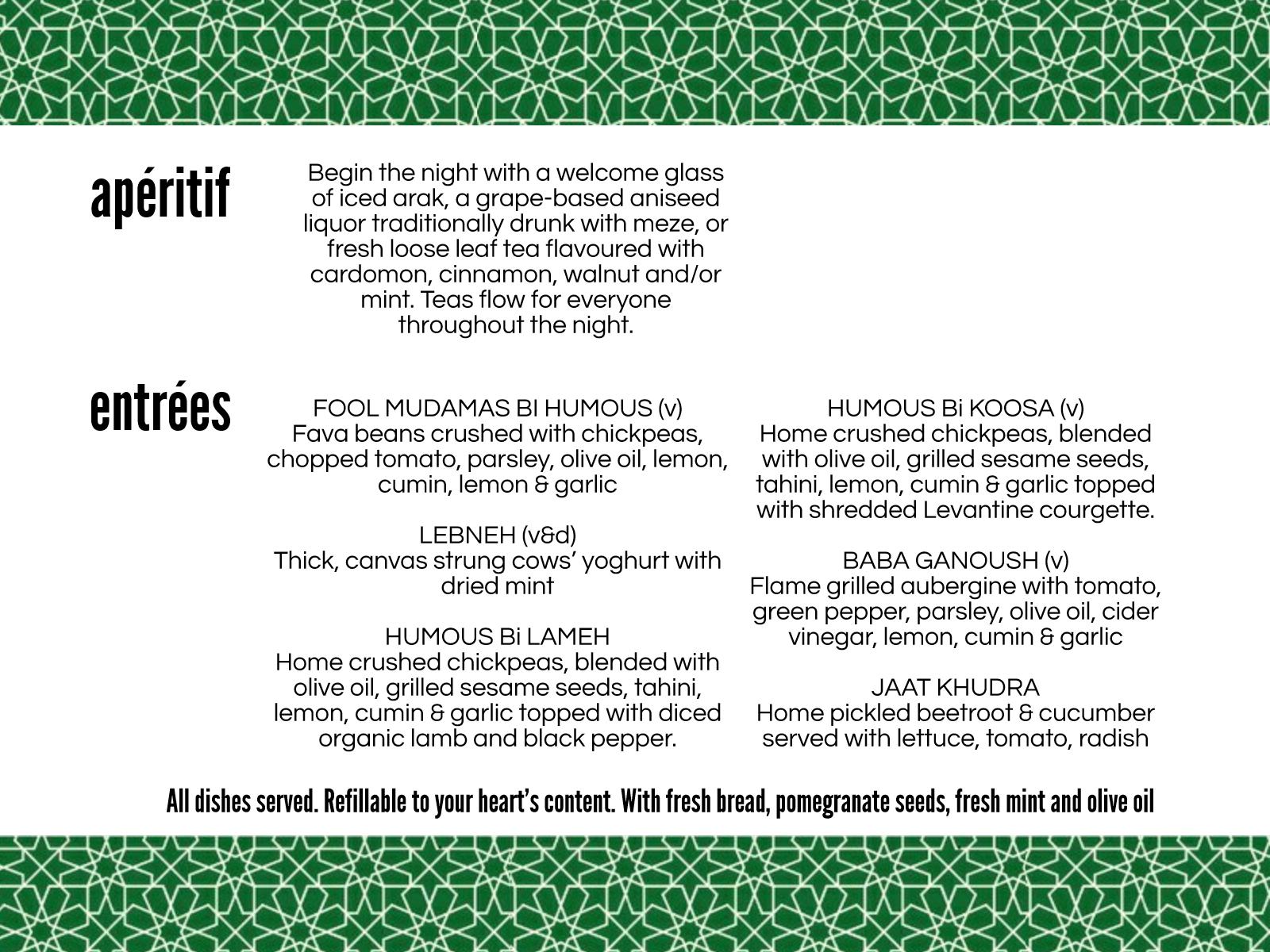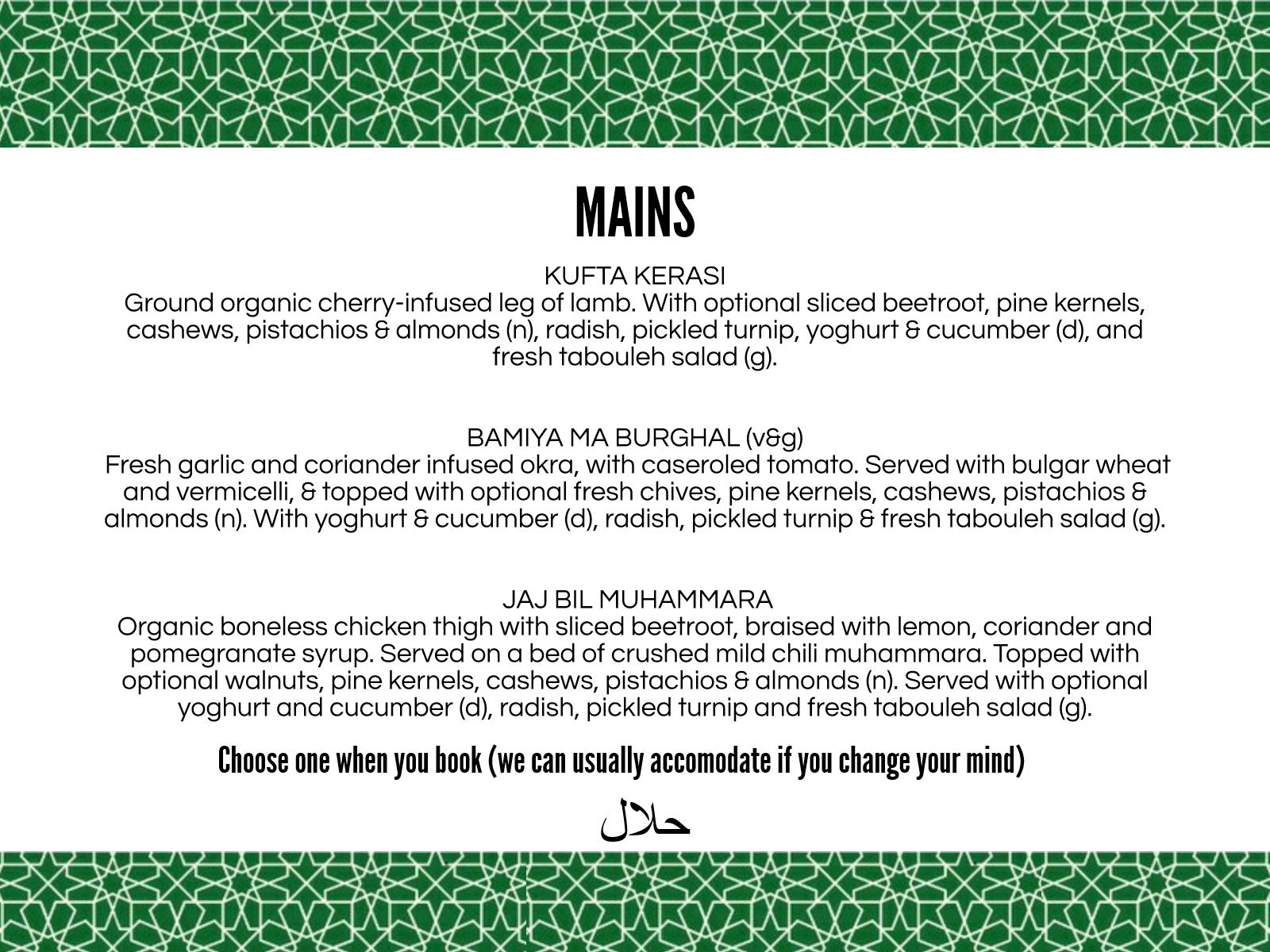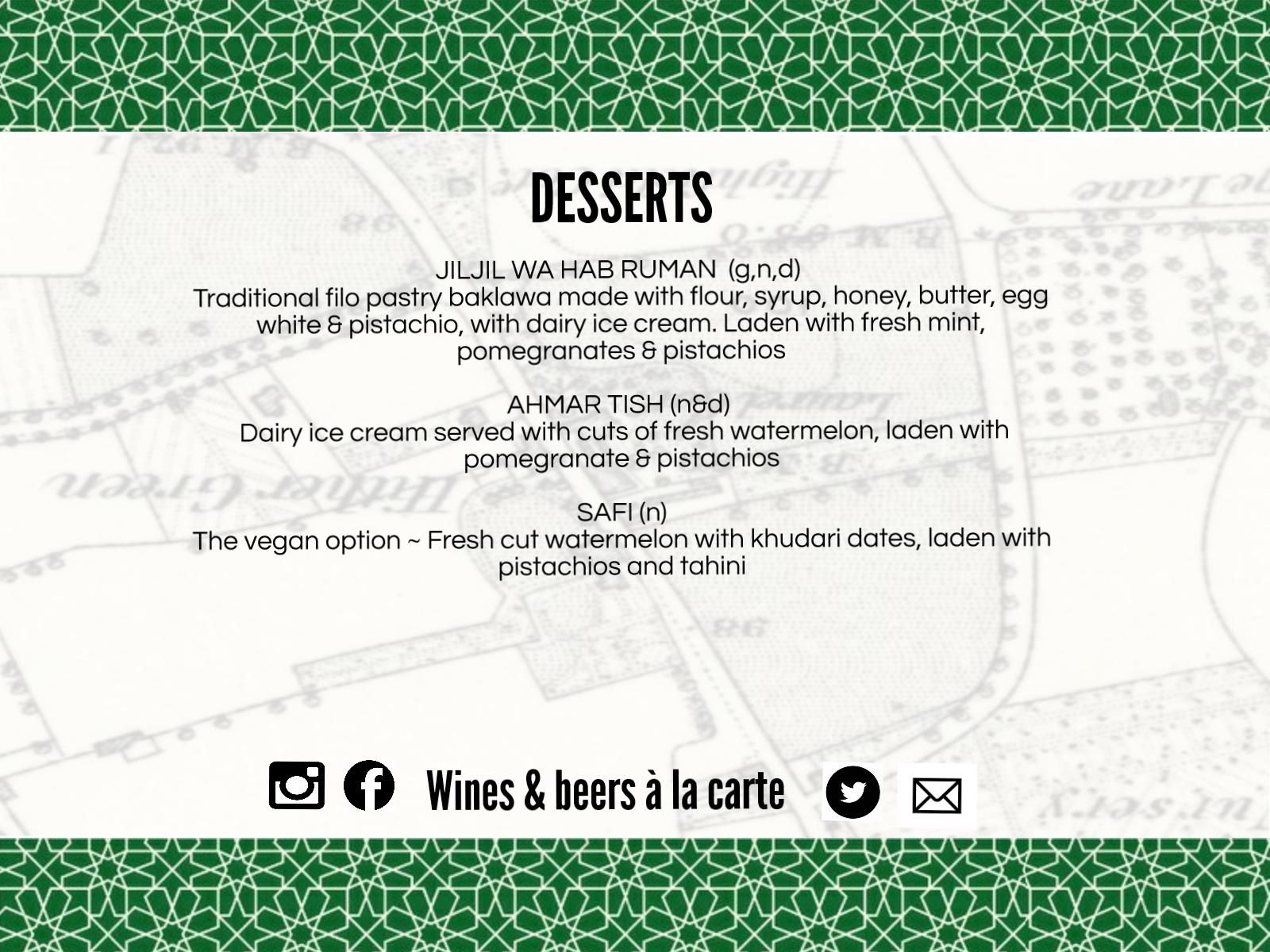 FAQs
When shall we come?

Arrive between 7.30 and 8 and start whiling away your entreés. Oud begins at 8.

Should I select my dishes in advance?
Everyone begins with all of the entrées to share - we'll go through each one with you - and refill whichever you like. Choose a main when you book and your desserts and fresh teas on the night.

Can we bring kids?
Kids are welcome if they're up for a subdued evening of live acoustic music - unfortunately there won't be any space to dance.

And drink?
Everyone has a welcome drink of arak upon arrival, and a selection of fresh teas throughout the night, which are both part of the menu. We'll be selling an array of wines and beers on the night. Unfortunately, the venue doesn't allow BYOB. Keep in touch with us on Twitter or Facebook, give us a call on 07884936910, or drop us an email for a drinks menu.

Will you be doing take away?
We do takeaway at our regular Friday evening popup at the Good Hope but to keep the vibe as initimate as possible for this evening, and make sure we don't have any space issues, we won't be serving takeaway. That said, if you come to eat and want to grab a dish for friends/family when you leave, we'll def give you that.

Is it halal?
Yes, our lamb is both organic and halal! Hurray! Not very easy to find, we know. Non-drinkers are welcome to fresh tea instead or arak when they arrive.

What about allergies?
All our nut, dairy, sesame and wheat-based dishes are prepared separately. That said, please give us a call on 07884936910, or email us on chef@damascuschef.com to discuss severe allergies before booking.
All our dishes, apart from the Bamiya Ma Burghal and the "Jiljil ma Ruman" dessert, are gluten free. Meze are served with optional bread, and all the dishes come with optional Tabouleh salad which is made with couscous. Shoot us a message before you come if you'd prefer not to have tabouleh with your main, or if you'd like your meze served with gluten free crackers.
Do I have to print my ticket?
No need, we'll have a list of bookings to hand on the night.
Can I pay on the night instead?
You can! Just shoot us an email with your main preference and we'll book you in - the meal and concert will cost £40 a head on the night.
I want to come, but don't fancy booking just yet...
If you don't fancy booking now, keep in touch on social media and we'll let you know if we sell out. If we don't, you can always come by on the night for a table.

I want to taste the meze or one main, but don't know if I can manage a whole meal..
We normally do a meze-only option from 9.30pm, but as this is a concert plus dinner, we'll only be serving our full menu.

Parking?
Home Cafe doesn't have a dedicated parking area- but parking is free in the local area after 7pm.
Trains?
The nearest stations are Hither Green or Blackheath. Lewisham (DLR, Southeastern) is a brisk 20 minute walk away.
I just realised I can't make it afterall..
No problem, if you shoot us an email at least 4 days in advance, we'll book you in for one of our regular Friday evening popups instead and refund you the remaining amount.