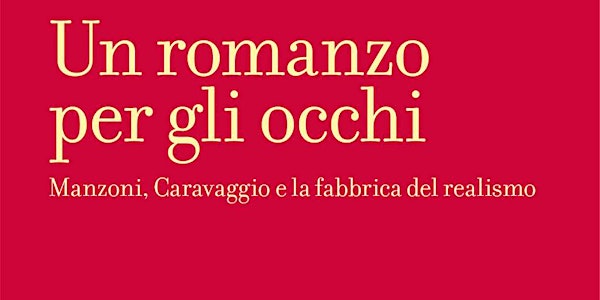 Un romanzo per gli occhi. Manzoni, Caravaggio e la fabbrica del realismo
Location
Italian Cultural Institute London
39 Belgrave Square
London
SW1X 8NX
United Kingdom
Presentation of the book by Daniela Brogi. The author will be in conversation with Ann Caesar
About this event
Fermo (Merisi) and Lucia (Aratori) were the parents' names of Michelangelo Merisi, known as Caravaggio.
Fermo e Lucia is also the title of the first draft of Alessandro Manzoni's novel, which will later become I promessi sposi (The Betrothed).
From this curious coincidence, Daniela Brogi's book compares Manzoni and Caravaggio by analysing their two "realisms" and their common interest for the obscure lives of "humble" people, who experience history before being overwhelmed by it. Manzoni's writing, Brogi argues, has the ability to make the reader "see" the narrated world and "live" in that world, which described itself mostly through images.
The 1840 edition of The Betrothed – the last curated by the author – is in fact illustrated by 504 woodcut drawings, mostly by the Turinese painter Francesco Gonin but carefully conceived by Manzoni himself: an actual "novel for the eyes".
This event will be held in Italian and English (in simultaneous translation).