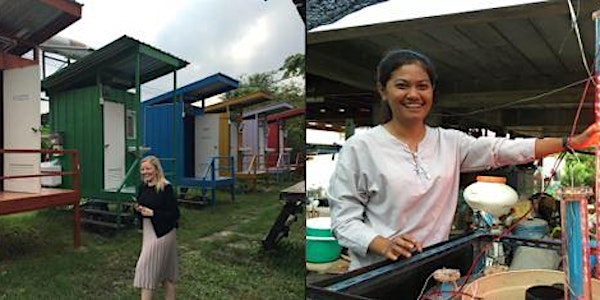 UN Sustainable Development Goal No 6, Clean Water & Sanitation - watch now
UN Sustainable Development Goal No 6, Clean Water and Sanitation
About this event
This lecture was recorded on 9th February 2021
A recording is available now, please register to watch the recording.
The recording will be available until 30th June 2022
UN Sustainable Development Goal No 6, Clean Water and Sanitation
Substantial progress has been made towards sustainable development goal 6: delivering clean water and sanitation to all. However, there is still a long way to go; 784 million people do not have access to clean water and 2.5 billion live without improved sanitation, the majority of them in peri-urban and rural settings. The inertia in delivering water and sanitation solutions is compounded by 31% of rural communities having no access to electricity. Filling the gap in provision with Western-style energy and resource-intensive infrastructure, even if it were technically possible, would be extremely costly for developing economies and would increase global carbon emissions by 2%. This presentation will discuss the barriers to progress and new approached to water treatment and sanitation emerging from the developing world that give cause for optimism.
Our speaker is Prof Bill Sloan.
Bill Sloan is an Environmental and Civil Engineer. His first degree was in Mathematics, followed by an MSc in Oceanography, several years in engineering consultancies, a spell as a Mathematics school teacher and a PhD in Civil Engineering. His Phd was in Environmental Fluid Mechanics and with the help of a number of prestigious fellowships he has transitioned to researching Engineering Biology and its application to problems in water. He currently holds an RAEng Chair in Off-Grid Water Technologies.