Event Information
Refund policy
Contact the organiser to request a refund.
Eventbrite's fee is nonrefundable.
Too many opportunities, time and energy are lost due to self-sabotage and friction with people who think and behave differently.
About this event
Have you ever felt that you were talking to someone and the other person had no common sense at all? No matter how hard you tried to explain your point of view, it seemed you were talking about a completely different situation. Most of us have experienced this frustration and seemingly pointless uphill battle.
Have you ever considered that the other side had exactly the same feeling about you, but for a different reason?
Growth mindset and positive thinking are useful, however this course has a very different take on the topic. It is interactive, practical, uncomplicated and full of tools and insights you can immediately apply on an individual and team level.
The the more you understand yourself and others, the more you can achieve with the same amount of energy and time, not a bad deal, hey?
The sessions are going to be from Monday to Thursday from 5 pm to 6-30 pm BST followed by an optional Q&A (sometimes it is over an hour, there are so many stories!)
What is included?
- 4 x 90 minutes live, interactive sessions using multi award-winning, internationally accredited approach
- Global DISC assessment (worth £97)
- Interactive coaching platform for 3 months (worth £47)
- Digital copy of the Amazon best-seller Uncommon Sense in Unusual Times book
- Study notes
- And more...
If you decide that you would like to learn more and become a licensed partner then this fee is going to be deducted from the Global DISC Licensed Practitioner course.
What the previous group of awesome people said about the program?
"Csaba Toth has an inspiring and inclusive way of training which is fun and welcoming. He has created a learning environment and platform which incorporates interdisciplinary perspectives to what we do when we interact with each other. His approach goes beyond categories, beyond labels and beyond dogma, and digs to the deep understanding of what we human beings need today."
Nikola Hale - Professor for Intercultural Management and Communication, HFU Business School at Furtwangen University, Global Collaboration Enabler, icUnlimited consultants, member of Scientific Advisory Board, SIETAR Germany
"Off all of the frameworks that I have learned, I have yet to see one with the depth and efficacy as ICQ. Csaba undoubtedly has created a masterpiece that transcends any superficial approaches to understanding people at their core. Layer by layer it literally picks up where emotional intelligence and DISC leave off. This program is not just a blessing to me and my business...I honestly believe it's a blessing to the world. If you have the opportunity to work with Csaba and his team please take it. It's worth whatever it takes to experience it for yourself!"
Mayo Best - Business Coach & Digital Transformations Consultant, USA
"I enjoyed the ICQ Global attitude and model. I also got to know a fantastic high quality trainer, Csaba Toth. Thank you for Csaba and the extraordinary high performing team."
George G. Sasfy – Digital learning developer, senior trainer and coach
"Csaba Toth and to the global ICQ team! it was truly an honor and privilege to glean from your knowledge and wisdom over the last few days. My mind has been truly expanded as I seek to navigate through this global marketplace of today. Thanks for the added knowledge!"
Stephen Underwood – Global Strategist Leader, USA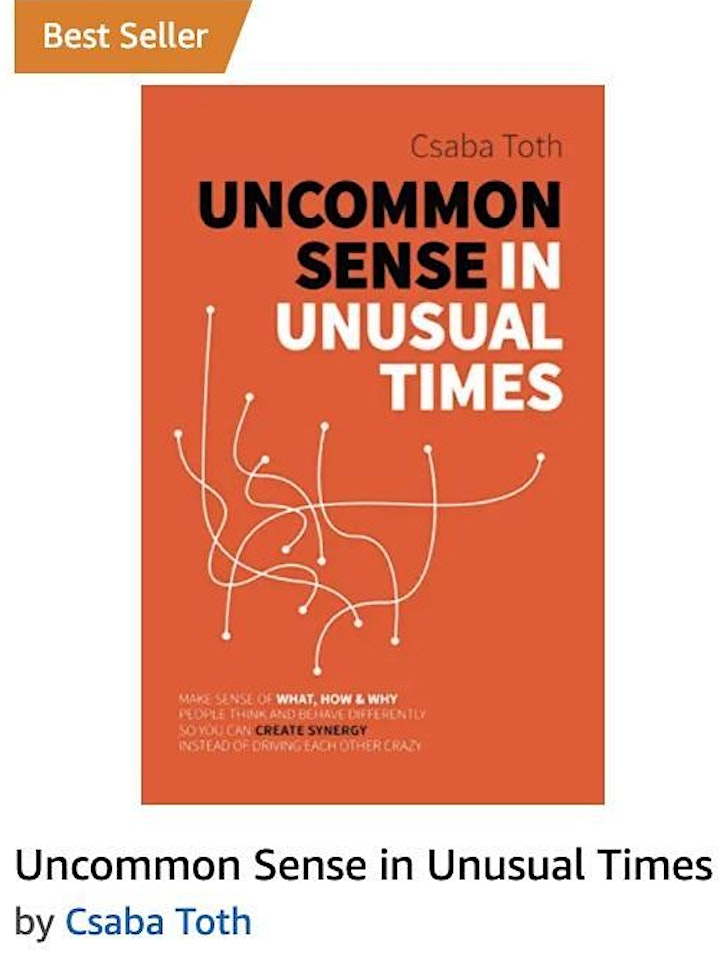 Date and time
Location
Refund policy
Contact the organiser to request a refund.
Eventbrite's fee is nonrefundable.
Organiser of Uncommon Mindset Certification - Level up with ICQ Growth Mindset