Sales Have Ended
Registrations are closed
Ticket sales have ended for this event, please email rachel@artwithheart.org.uk to see if there are any spots available.
Sales Have Ended
Registrations are closed
Ticket sales have ended for this event, please email rachel@artwithheart.org.uk to see if there are any spots available.
A beginner's guide to branding for artistic practices, projects, and creative business ideas.
About this event
There's a common misconception that a brand starts with a logo, when in fact it starts with you and your business or project. In this workshop, we'll discuss creating your brand values and how to ensure that your brand serves you long into the future – alongside handy hints and tips for planning and creating content when you're restricted by time.
Please make sure you have something to write with, plenty of paper and a project or idea in mind that you might like to develop the branding for.
Including:
What is a brand (it's not a logo!)
Discovering your brand values and creating a mission statement
Applying your brand values
When you're working on your logo – what you need to ask for and handy hints and tips.
How brand can help you to meet your objectives as a business
Planning your launch content: more effective and less time consuming
Who is it for?
For producers, artists and anyone looking for a detailed overview on the steps you need to take when creating a brand or how to bolster your current brand. It's for people who might be looking to commission design work or promote a show and aren't sure where to start. It's also for those who might want to refocus their career or current brand and want space for reflecting on their values and practice.
How will it run?
This workshop will be run on Zoom . We're aware that everyone's spending a lot of time looking at the screen right now, so there's no pressure to keep your camera on and you will not be asked to share any of your work with the group.
"The session has allowed me to learn about a different side to making theatre, one isn't boring and can be very creative. I've gained a lot more passion from this talk and loved hearing people's stories too!" Marketing 101 Workshop attendee
How much does it cost?
We understand that money is tight, especially for freelancers, and we'll be upfront and say that this workshop is not funded and so we are running it as a way to raise funds for our projects. With that in mind we'll be running a Pay What You Can (PWYC) system with the lowest payment being £5 to attend. After the workshop you decide how much you would like to pay for the workshop and then transfer it over to us via PayPal. If you do not have PayPal please get in touch.
Access Information:
BSL Interpretation: BSL interpretation will be available, however we ask that you contact us to confirm if you need it so that we can send you additional information in advance.
Financial Support: If paying a minimum of £5 for the workshop is a barrier to you joining, please get in touch with Megan via hello@artwithheart.org.uk
Booking support: If you need help booking your place, you can email rachel@artwithheart.org.uk and she will book a place for you.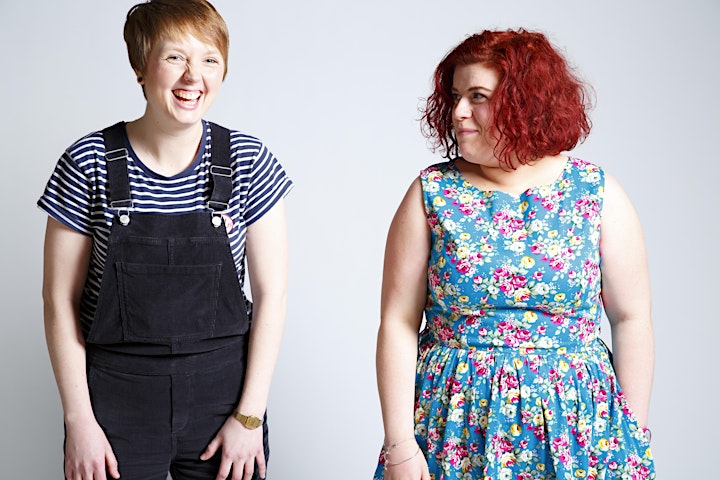 ABOUT ART WITH HEART
Led by Sarah Emmott and Rachel Moorhouse, Art with Heart are an award-winning Salford based company who design and deliver performances, workshops and people-led creative projects for community groups, arts organisations and schools across the UK.
We believe in the power of theatre and art to change lives for the better, and our mission is pretty simple – to make it accessible, representative and get people to give it try. Working with people on their terms, we use the power of theatre and art to excite and engage our audiences, to have open conversations and give people the tools to unlock their own potential, take a stand, and make real changes – for themselves, for their communities and for our wider society.
Our work includes: award winning one-woman show Declaration, which explored Sarah Emmott's experience of seeking diagnosis for adult ADHD, for which we received the 'ADHD Foundation Partnership Award' in recognition of our work in raising public awareness. As well as award-winning coming of age play Secret Diaries, 100 Deeds; an interactive exhibition addressing gender equality in the 21st century and Stan, a play for children which explores communication, friendship, identity, the family unit… and dinosaurs.