Actions and Detail Panel
Undefeeted LIVE - Achieve the IMPOSSIBLE.
Sat 20 May 2017, 08:00 – 17:00 BST
Description
ACHIEVE THE IMPOSSIBLE was created to inspire, empower and teach you to achieve more in your journey through life than you ever dreamt possible.
Our international speakers will wow you with stories of their accomplishments and give you the confidence to dare to dream big and the proven strategies to see those dreams come to reality.
Our goal for you is to leave having sown the seeds for a new dream or having galvanized in you a newfound belief and commitment to make it happen.
6 World Class and inspiring speakers, 5 Panelists


* How we have all overcome tremendous adversity.
* How you can redefine all the impossibility that comes into your life on a daily basis.
* How to become 100% more focused in every area of your life.
* How to develop and maintain the ability to become resilient.
* How to create and maintain a positive mindset.
* How to speak to yourself to WIN.
* How to turn your fears into confidence instead.
* How to create a BIG positive impact in your life, business and your community.
* How to create and maintain that refreshing knowledge and feeling that you can do more with whatever you have available Today!
* How to embrace your journey through life and WIN.
* How to create and maintain self belief and confidence that can turn your dreams into reality no matter your Circumstances!
* How to create and maintain a safe positive environment where your passion and purpose come true!
* Business insights, tips and action take out that you can start to implement straight away to grow your business in 90 days or less!
* We will share with you how we have all achieved what seemed to be IMPOSSIBILITIES in our lives!
Achieve the IMPOSSIBLE was created to teach people but, most crucially, it aims to empower you to embrace your journey through life, be it up or down, big or small, so you too can have the confidence and self-belief to turn your dreams into reality using proven strategies that WORK!

Pedro Pimenta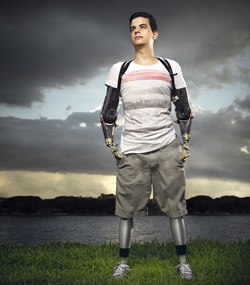 Pedro Pimenta is a 25 year-old international speaker, best-selling author, and mentor to other amputees. He has inspired people all around the world with his keynote talks in English, Portuguese, and Spanish.A typical teenager in Brazil, Pedro studied and participated in sports with his friends. He enjoyed an extensive social life and healthy lifestyle until, suddenly, he began to feel sick on September 11, 2009. No one will forget where they witnessed the tragic events of September 11th, but this day is particularly emotional for Pedro and his loved ones as he was admitted to the hospital to fight for his life.
Pedro had contracted a fatal form of meningitis that soared through his bloodstream. With slim chances that he would survive, nearly one hundred of his closest friends and family took turns saying their goodbyes. Miraculously, Pedro left the hospital alive six months and two comas later, but in exchange, had all of his limbs amputated above the elbows and knees.
People destined him to a life in the wheelchair, saying that no other amputee in his situation had successfully lived a life on prosthetics. Although frightened by this discouragement, Pedro knew that he did not want to spend the rest of his life with a wheelchair by his side.
He sought advice and guidance wherever it was available, determined to live independently. Just ten months after leaving the hospital, the strength he never knew he had emerged and he gave up the wheelchair never to sit in one again. He also managed to finish a 5k Triathlon race, go back to one of his old passions, snowboarding, and drive an unadapted vehicle.
Today, Pedro Pimenta, 25, lives independently in Florida while he finishes his bachelors in Economics at the University of South Florida. An international speaker, best-selling author, and a mentor to other amputees, he has inspired people all around the world with his keynote talks in English, Portuguese, and Spanish. Some of Pedro's previous clients are: TED, Google, Novartis, Ronald McDonald House, Hanger Clinic, Valmont, and more.
Cherie B Mathews.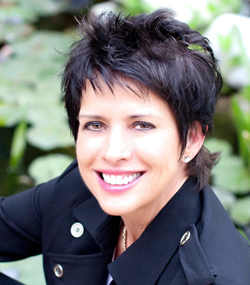 Cherie started her career in the field of Computer Engineering specializing in Research and Development for IBM in Burlington Vermont. As a manager, her area of focus also included Failure Analysis which determined chip reliability under stress testing before the product went to market. She determined final discoveries and decision-making authority to release the product to manufacturing for cutting edge technologies for NASA. After her career with IBM, Cherie followed her passion of education and taught Physical Education for 14 years while raising their two children. While teaching, Cherie proudly co-pioneered The First Tee National School Program which started with 48 students and has been instrumental in reaching over 10 million young people for The First Tee organization throughout the USA.
Cherie is the Founder and CEO of an Austin, Texas-based company that has won many Innovative Awards and has been nationally recognized. The name of her company is named Healincomfort, appropriately named because from personal experience it was the last thing that occurred. Healincomfort is dedicated to helping women heal in comfort and dignity after mastectomy surgery in their battle against breast cancer with her patented and innovative post-operative garment. Cherie chose to bootstrap her business as a social experiment to learn if people still believed in a good product and whether it was possible to grow a business organically and by word of mouth. Healincomfort recovery garment holds two US Patents and four US Trademarks and has 76 thousand Twitter followers. Healincomfort was first created to help 100 local Austin, Texas patients, which has turned into helping over 10,000 patients throughout the USA.
Recent awards and recognition include the 2016 Austin Woman Magazine Woman's Way Award for Product Innovation and listed among the 2106 EBW2020 100 Most Influential Global Leaders Empowering Women Worldwide. Healincomfort was one of the 15 SBA National Finalist for the 2015 InnovateHER business competition in Washington, DC, winner of the 2015 Texas Women In Business Philanthropy and winner of the 2014 Award and Austin Woman Chamber of Commerce Blazing Star Award. Cherie was a panelist for RISE on "how to bootstrap your business," and a 2013 RISE finalist for Roy Spence "Don't Do Mild Award for socially responsible businesses". Healincomfort is a Certified Woman Owned Business with WBENC, WOSB, and HUB status, and was nationally recognized as a Lillie Knox Foundation Award recipient.
Cherie is an active member of EBW2020, Amazing Women Alliance, Women's Leadership Live, Texas Women in Business, and The Women's Business Enterprise National Council. Cherie is a Global Ambassador and Chief Idea Officer for EBW2020 who is empowering 1 Billion Women by 2020, and an Advisor and Certified National Trainer for NSP who is training Physical Education teachers across the United States to implement The First Tee National School Program and its 9 Core Values and 9 Healthy Habits. Cherie also proudly serves on the board of The First Tee of Greater Austin, which provides a safe and educational place for children to get them off the streets and onto green grass and is often heard saying "we are more than a game!" In her spare time (hah!), Cherie enjoys playing golf and riding BMW motorcycles such as her BMW S1000RR on COTA -Formula One track with her husband Adam. She and her husband who is the Division Vice President for Waste Connections is a three- time Ironman and four-time Boston Marathon qualifier. Cherie and Adam have two amazing children, Ashley and Adam, who also live in Austin TX. Cherie and Adam have two rescue dogs, Abby and Bear. "
Cherie B. Mathews was voted as one of The EBW100 List of Most Influential Global Leaders Empowering Women Worldwide http://ebw2020.com/ebw-100/ As the focus on women as leaders, entrepreneurs, innovators and job creators continues to grow, the global movement of Empowering a Billion Women by 2020 has officially released "The EBW100 List of Most Influential Global Leaders Empowering Women Worldwide." Taking nominations from their 23 EBW2020 Global Ambassadors, with input from the EBW2020 Advisory Board, The EBW100 list followed 10 criteria for being nominated and ultimately selected. "We know the future of our global economy is happening through a new set of eyes, the eyes of women," says EBW2020 Founder and CEO, Ingrid Vanderveldt. "Policy makers, investors, big business and more are seeking to keep a pulse on the women's marketplace and participating in where the trends with women are happening. With the EBW100 list, we wanted to both celebrate the 100 Most Influential Leaders Empowering Women Worldwide while also providing a "playbook," if you will, to those people who are seeking to know and watch the most impactful leaders enabling women around the world."
Tina Allton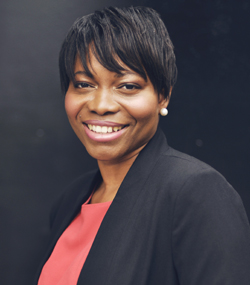 Tina Allton has varied roles: she is a wife, mum of four and a business owner. She's also an entrepreneur, mentor and an international speaker.Tina is a world leading Global woman, influencer and change maker! renowned for teaching you how to know your true worth!
Tina, widely known as inspirational and insightful, has been published as one of the 100 most inspiring women in the world.
Tina along with her husband has created UK's #1 multi award winning private Podiatry brand, as well as the award winning global not for profit organisation called Undefeeted, which focuses on preventing avoidable diabetes related lower limb amputations.
As one of the world's leading influencer, Tina has spoken on the same stages as Al Pacino, Sylvester Stallone, Jermaine Jackson, Jay Abrahams, Lady Michelle Mone to mention but a few.
As a young girl growing up, she was always told she was never good enough and was made to feel worthless. Tina was set up to fail in life, however, at age 12, Tina decided that failure was not an option if she was to succeed, and aspire to a better life. Through her past, she studied hard, transforming her life, and has a unique ability to transform the lives of those in bad relationships to know their worth, as a result, she has developed a series of seminars and training programs.
Tina has recenty accepted directorship for EBW2020 and is now the London director for the organsation. the global vision is to reach and impact the lives of 1 billion women by 2020, however Tina's personal goal is to reach 1 million women by 2020 through leadership skills, and creating safe and fun environments for women to collectively feel empowered to support each other.
Dr. Fouad Ghaly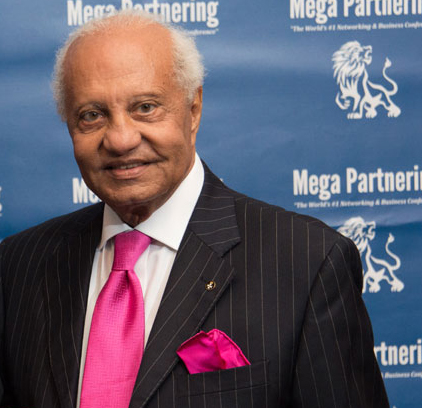 Fouad I. Ghaly, M.D. is considered one of the most influential physicians working in the field of regenerative medicine therapies. He has participated in numerous regenerative medicine conferences all over the world, often as a guest lecturer or highlighted participant.
Dr. Ghaly is passionate about educating and guiding his patients and community to "live better longer". He often speaks at the world renowned MegaPartnering events where his presentations receive high participant ratings.
He has also collaborated with a distinguished, international group of leading physicians, researchers and scientists on various projects. Highlights include presentations on Regenerative Medicine, Platelet Rich Plasma Therapy, EECP Therapy, Bio-Identical Hormone Replacement Therapy, and Tissue Specific Stem Cell Research and Application.
In 1995, Dr. Ghaly focused his attention on an exciting new field, founding the Ghaly Center for Regenerative Medicine where he continues to incorporate innovative scientific research, alternative therapies, state of the art technology, and conventional medicine to create customized treatment plans.
Dr. Ghaly oversees offices in Beverly Hills and Torrance, California, and has recently partnered with physicians in Aspen, Colorado in creating a Regenerative Medicine Center and Medical Spa which offers the latest in Regenerative Medical Therapies.

Peter Allton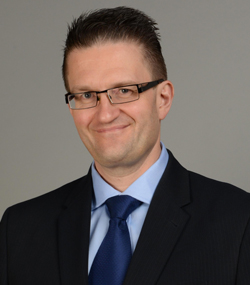 Peter Allton is the clinical director of Circle Podiatry, the UK's only multi-award-winning private podiatry 'brand'. As a podiatrist his life's work has been fixing people's feet and lower limbs. He is also the founder of Undefeeted, a global campaign, powered by Circle Podiatry, which aims to reduce the number of avoidable diabetes-related lower limb amputations.
Undefeeted was first launiches in Los Angeles october 2014 and then in the UK June 2015, within 5 months of its UK launch, it scoped the pretigious award of "Best Not for Profit Orgaisation of the Year 2015"
(UK Federation of Small business. Surrey) and a year to date of its launch had gained an impressive 6.7 million global reach!
Peter was also awarded the Key Person of influencee of the year 2015 by Dent Global which he jointly won with his wife Tina.
After spending 13 years working in community and hospital clinics for the NHS in the UK, Peter set up his private practice in 2001: Circle Podiatry. He qualified as a podiatrist in 1988 and has treated more than 200,000 feet.
Peter has always been aware of the importance of diabetes when treating feet, especially since he was diagnosed with Type 2 in 2010. But it was his daughter's diagnosis with Type 1 at the age of 11 that changed the emphasis of his career forever. He realised that he was probably the only podiatrist in the world with Type 2 and a daughter with Type 1 and he has since made it his mission to do something about the horrific diabetes statistics.
Every 20 seconds, somewhere in the world, a person with diabetes is undergoing a lower limb amputation. It is estimated that 85% of these could be avoided. It is Peter's vision that by 2035 the Undefeeted campaign will help to cut that number by two thirds to one per minute.
Mirela Sula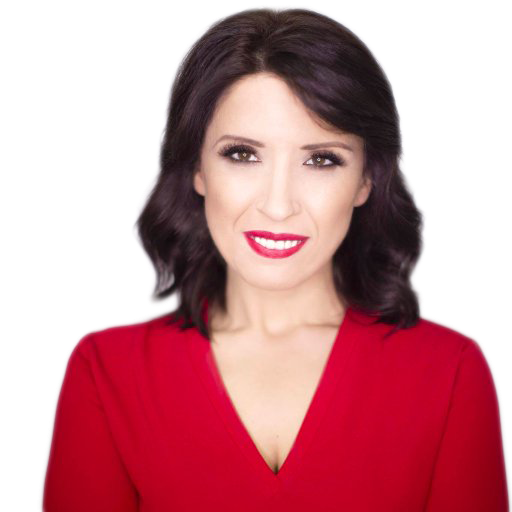 Mirela Sula is an entrepreneur, author, international speaker, journalist, publisher, trainer and psychologist. She has worked in the media and publishing for the last 15 years. Her background takes in psychology and counselling and she is doing her PhD in psychology at Regents University London.
Mirela is the Founder and Editor in Chief of Global Woman magazine and the organiser of Global Woman Summit. She is also the creator of the Migrant Woman Platform and the organiser of the Migrant Woman Conference. Mirela is author of several books and her latest best selling book 'Don't Let Your Mind Go' is published in America and Turkey.
In 2014 Mirela was selected as one of 10 Women Entrepreneur Leaders for Women's Entrepreneurship Day by International Council For Small Business – ICSB, and in 2015 she received the "Inspiration Award for Women."
Verónica Sosa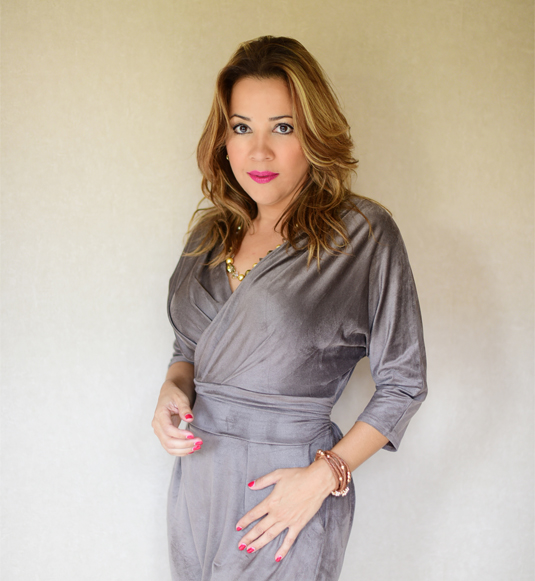 Verónica Sosa is the Founder of Business Fit International and Business Fit Magazine, an author , International Speaker, TV Personality, Self-Development Coach and Mother.
Verónica left her country Venezuela 17 years ago and has more than 15 years of experience working in the corporate sector as a Manager in Marketing and Sales for International Companies in Spain
Verónica is dedicated to empowering women towards better lives and rediscovering themselves. With qualifications in Marketing and Branding Online and International Business, Verónica is a self-development coach teaching others how to create "clarity" in their personal and professional lives to achieve success without confusion and to create a business with purposes. She has become an expert in Relationship Capital giving conferences around the world in countries like South Africa, Norway, Sweden, Finland, Iceland, Spain and North America supported by her mentor JT Foxx.
Verónica is the CEO of BusinessFit Academy, together with her team, she helps entrepreneurs with the first steps to launch their business online, branding and marketing themselves and their companies.
She is also Co-founder of SHE (Seminar for Hispanics Entrepreneurs in Europe) an organization for Hispanic women in Holland, Belgium and Germany that helps them to achieve their goals and reach their balance between body, mind and spirit.
Verónica is an author of the book "From Fed up to Fabulous". Together with 6 other woman co-authors from different parts of the world, they help women to find their purpose in life. She loves giving speeches to inspire and motivate women around the world and to empower them to reach their highest potential. She is currently involved with an organization calls MOVE that provides food and medicine for the people of Venezuela living in terrible situation.

Date: 20.05.17
Time : 8:00am - 6:00pm
Tel: 0207 112 4940
Central London
rsvp@undefeeted.org


Are there ID or minimum age requirements to enter the event?
Anyone is welcome, although we do recommend not to bring small children as it will be a full on day and you may not have the opportunity to enjoy yourself if you have to take care of the little ones. We are also unable to provide child minding services at this event.
What can I bring into the event?
You are welcome to bring in your lunch if you are not on a VIP all access ticket. We will provide water throughout the day.
How can I contact the organiser with any questions?
Please send us an email if you have any questions or need any further assistance at contact@undefeeted.org and a member of our team will be happy to assist you.
Do I have to bring my printed ticket to the event?
Ideally yes. If not, we will be able to find your booking details on our system upon your arrival on the day.
Is my registration fee or ticket transferrable?
If for any reason you are unable to make the event, please contact us as soon as possible so that we can make the necessary changes to enable your nominated replacement to use your issued ticket instead.
Is it ok if the name on my ticket or registration doesn't match the person who attends?
Wherever possible, the registered person should be the person coming to the event. If this is unlikely to be the case, please contact us first so that we can agree to it.
Will donations be made from Ticket sales?
Yes, we will be making donations to support global work for those who have had lower limb amputations.