Led by London Drawing, take part in the annual RCP Museum life drawing class inspired by the history of anatomical illustration
About this event
Under the skin: life drawing
RCP Museum is partnering again with London Drawing on a creative life drawing class inspired by the history of anatomical illustration to coincide with the current exhibition: Under the skin: art, anatomy and identity.
Including a guided tour of the exhibition, draw from life with a live model and explore the fabric of the human body from the inside out with a series of guided drawing and creative techniques including chalk and charcoal, quick draw exercises, paper cutting and collage.
Observe in the exhibition how physicians, artists and printmakers have developed tools and techniques to illustrate human anatomy, creating masterpieces of art and science and communicating what is hidden inside the human form. Then take to the easel yourself to experiment with some of these techniques!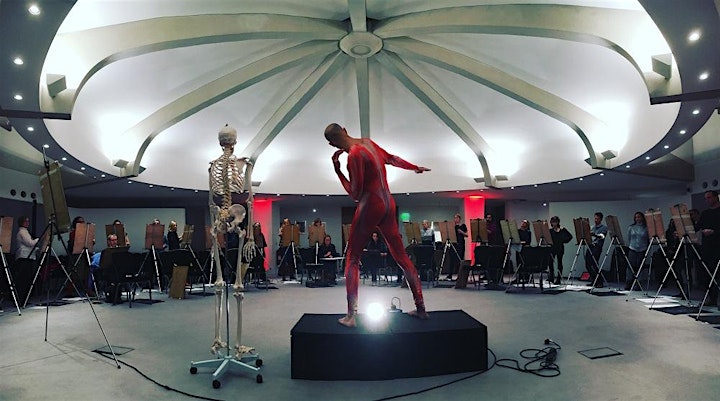 About London Drawing
London Drawing is a collaboration between professional artists, tutors, directed by Anne Noble-Partridge. Combining over 20 years of teaching experience and current professional practice, London Drawing have worked with major arts institutions, galleries including Tate Modern, the British Museum, the Barbican and the Design Museum. Their bespoke workshops are hands-on, creative sessions, designed to be challenging, fun and informative, using a combination of performers, sound, lighting, props, visual effects, drawing techniques and exciting materials to create a unique visual drawing experience. London Drawing aims to re-invent life drawing and drawing in an environment suitable for all levels of ability, designed to encourage confidence and inspire.
Booking information
Standard ticket: £25 (includes booking fee)
Pre-booking is essential and places are limited.
Suitable for all levels of ability over 16 years. Ticket price includes a tour of the exhibition, all materials for the class and light refreshments (tea, coffee, soft drinks and biscuits). We are unfortunately unable to offer concession tickets at this event.

Under the skin: anatomy, art and identity is a free public exhibition at the Royal College of Physicians Museum that continues until 3 April.
The exhibition features the works of 14 contemporary artists alongside rare books, archive documents and objects from the RCP collections. Visit the exhibition to explore the artistry and innovation of anatomical illustration from the medieval world to the present day. Find out more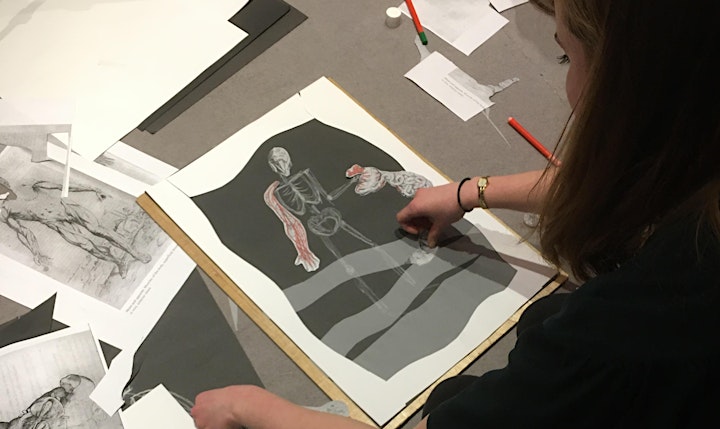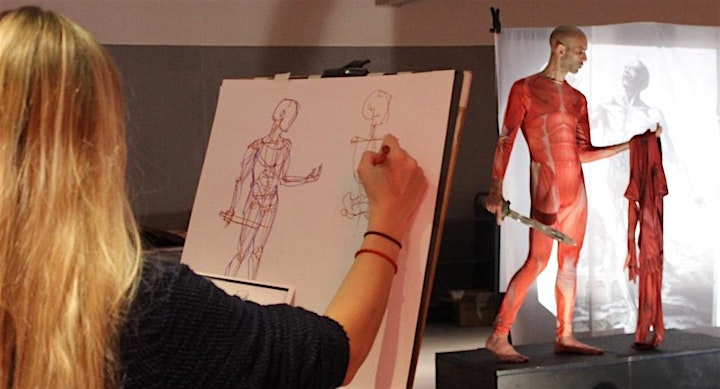 Accessibility
The RCP is fully wheelchair accessible. Lifts and ramps are available in the building and medicinal garden. There is a glass lift in the main foyer, please ask reception staff for assistance. There is seating available on all floors of the building and in the garden. Our exhibitions are accompanied by large text captions which can be found on the 1st floor.
Facilities
Accessible toilets
Baby changing facilities
Cloakroom
Full accessibility information can be found on the RCP main website.
Refund Policy
Bookings for this event will only be refunded up to 7 days before the event. Cancellations must be made in writing to history@rcplondon.ac.uk
Privacy Policy
The details you provide will be used in line with the RCP's GDPR obligations.
The RCP will use the data collected on this booking platform to process your booking and manage your application. This includes using the email address provided to send attendee information, updates and joining instructions.
For more information about how the RCP manages records of attendees at public events please see our Privacy Notice for this service.
Terms and Conditions
Photos may be taken at this event and the images may be used to publicise future RCP events on our website and/or social media. If you do not wish to be in any photographic documentation, please speak to a member of staff on the evening or, if after the event, send us a link to the online image in question to history@rcplondon.ac.uk
On entry to the event, you agree to accept and abide by any venue rules.
The RCP reserves the right to refuse admission to any ticket holder.