Undercover Festival 9 a genuine, small, proudly independent 3 day musical celebration of alternative music including punk, Ska, post punk ++
About this event
UNDERCOVER FESTIVAL 9 (15, 16, 17 OCT 2021)
URGENT TICKET UPDATE
NEARLY SOLD OUT!
IF ADVANCE TICKETS ARE SOLD OUT THERE WILL BE NONE OF THAT TYPE AVAILABLE ON THE DOOR
OUR ADVICE IS GET IN QUICK TO AVOID DISAPPOINTMENT
As seen on Chris Packham's BBC4 documentary "Forever Punk"
This a rescheduled date for Undercover 9; all tickets for this event for the April dates will be valid for the October dates.
Undercover Festival, a genuine, small, proudly independent musical celebration of alternative music including punk, post punk, Ska, acoustic and much more.
Yes small festivals are two a penny "BUT you won't find anything like Undercover especially in the South East" Since we started loads of others have cropped up but we believe no one can match the family friendly and independent feel we have at Undercover. Even since 2013 we have kept a proud and independent identity.
We were going to call it a day after UCF 8 but a team came together and ran a successful Crowdfunding Campaign and Undercover 9 can now go ahead such is that which Undercover is all about.
Due to the success of the Crowdfunder Campaign, and the new venue being smaller than before the amount of tickets available for general sale will be limited so you are advised to get in quick to avoid disappointment.
Tickets for Undercover Festival 9 are much cheaper in advance than on the door.
In the unlikely event any are left you are advised to get them in advance.
Ticket prices on this page are in advance if any are left they will be more expensive on the door
Three days £70 on the door (£55 in advance)
Fri 15th Oct £20 on the door (£15 in advance)
Sun 17th Oct £20 on the door (£15 in advance)
-------------------------------------------------
LINE UP --
Friday 15th October
RANDOM HAND (One of only two post May 2021 UK gigs for 2021)
+ No Lip | Paranoid Visions | Eastfield | TBA | The Mistakes | Sinful Maggie |
-------------------------------------------------
Saturday 16th October
PENETRATION
(First UK gig since 2019 and only UK Gig for 2021)
+ 999 / XSLF / The Hot Rods / Menace / Rubella Ballet / Diablo Furs / Rage DC / RED Anger / Ambition Demolition / Crash Induction / Chaos UK....
-------------------------------------------------
Sunday 17th October
Roddy Radiation and the Ska Billy Rebels
+ WitchDoktors / East Town Pirates / The Fanzines / The Wipes / Actifed / Stone Heroes / Deadlock UK / Wyrd Sisters / The Flying Alexanders / Shell The Alternative Folkie / Jon Lamb / Charlie Pyes Kazoo Massive (God help us!!).
-------------------------------------------------
DJ Trev Bossom and MC for the weekend Keith Woodhouse and Mick Moriarty ...
Friday 15th October: Doors open 5pm. Music ends midnight.
Saturday 16th October: Doors open 12 mid day. Music ends midnight..
Sunday 17th October: Doors open 12 mid day. Music ends 10pm.
You can leave and Re-enter The Festival up to 10pm each day.
Please note ticket exchange closes 10pm sharp.
For all other details check out FAQs on the Undercover website www.undercoverfest.com
Because we are always Undercover the bar takings are never ours so Undercover survives or we aim to predominantly on ticket sales.
-------------------------------------------------
We have had a nomadic existence since we first started in Bisley Surrey in 2013 for 3 years, then via Brighton for a year, Margate was for a couple of years, then 2019 we upped sticks to Tufnell Park London and for September 2019 we moved to The Fiery Bird Venue Woking the general area we started in, and March 2020 we moved back to Woking, but as the venue is closing we have found a new venue Suburbs The Holroyd in Guildford.
Undercover defies all other conventions and festival templates by always being held undercover i.e. not outdoors so if it's peeing down come April it's not a problem and your beer won't get diluted. Leave your wellies at home, and enjoy one of the best small alternative festivals the South East has to offer.
Since we started in 2013; we pride ourselves in taking an independent and grassroots approach to things, always determined to be different from mainstream events, with alternative action from bands you'd be highly unlikely to see on many other festival line-ups; we believe no one can match the family friendly and independent feel we have at Undercover.
The festival grew out of a small tent tucked in the back corner of the sadly departed GuilFest in Surrey and has become a firm fixture in many people's diaries, with dedicated fans coming back year on year.
ALSO
Usual thingy in the unlikely event that Covid is still lurking we will move the gig to a more suitable time of the year etc.
LINE UP SUBJECT TO CHANGE
These are uncertain times, in some circumstances cancellations are inevitable and we hope you can bear with us.
Each gig we put on we aim to make it an event with bands playing.
Given the climate we are in all gigs line ups are subject to change more so than in normal circumstances.
If there are any band cancellations A replacement will be found, who that will be will depend on availability but at Undercover we always aim to have the best possible line up given budgets etc.
Like all other promoters except if an event is cancelled we are not able to offer refunds if a band has to be replaced.
We do our best to keep quality alternative live music going, your support and understanding in these most difficult, unusual and uncertain of times is appreciated.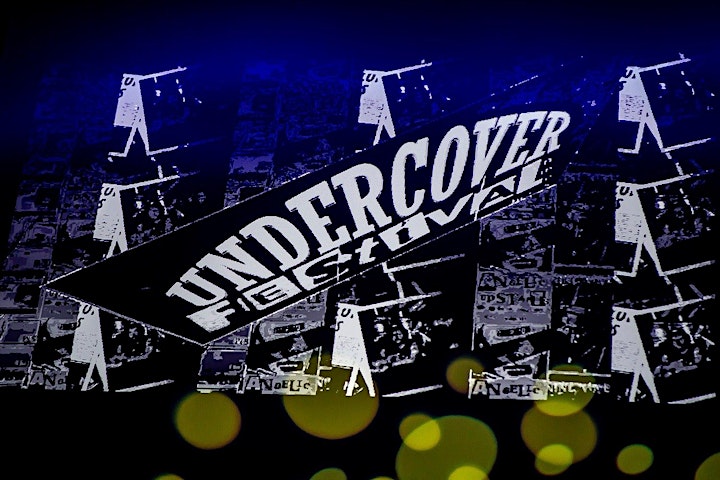 Organiser of Undercover Festival 9 (Rescheduled) (Guildford Surrey)