Event Information
Refund policy
Contact the organiser to request a refund.
Eventbrite's fee is nonrefundable.
Understand clear explanations of key concepts and feel empowered. In 4 short lessons, we will inspire you and help you to be a change-maker.
About this event
We aren't only in the middle of a climate and nature crisis, but an information crisis too.
Even worse, we're bombarded by information about the crisis in a disorienting, uninspiring and overwhelming way that leads to widespread confusion, apathy and hopelessness.
Most of us are left unsure of what we can do; lacking agency and empowerment.
We need to turn this around, fast.
AimHi has brought together the expertise of top-level scientists, educators, behavioural psychologists and expert communicators, to create the world's leading live-learning experience for understanding the climate and nature crisis, how to talk about it and how to be an agent of positive change.
You can read reviews of AimHi here 👉 AimHi on Trustpilot
Who is AimHi's course for?
It doesn't matter what level of understanding you start with; our climate course is for you, whether you're a teacher, a farmer, a lawyer or a student.
(We have had learners ages 8 - 75 on our course, though we recommend this course for ages 11 - adult)
At present this course is only available in English, but we are working on other languages.
About the lessons...
The AimHi climate course is a live, interactive 4-part course.
Lesson 1 - Carbon, tipping points and our simplest solutions. (45 mins)
Lesson 2 - Nature, soil and the future of food. (60 mins)
Lesson 3 - Population, pollution and finding a balance. (60 mins)
Lesson 4 - How do we fix this? Making the impossible possible. (75 mins)
Lessons are modular, and so you won't get lost if you have to miss a lesson, or if you can only make one of them.
This course will equip you with the knowledge to cut through misinformation and fake news, and the confidence to weave your understanding into everyday conversations, actions and plans in a way that makes a difference.
Rather than overwhelming you with data and charts, our course goes beyond the science; covering solutions, psychology and creative approaches to communication.
You'll walk away with...
• A sense of purpose and real agency
• A full appreciation of the scale and urgency of the global emergency
• A solid understanding of all the core concepts
• A toolkit of solutions for action and communication
• Knowledge of what can and must be done
• Enthusiasm and willingness to be a catalyst for change
What's different about AimHi's course?
• You will have the option to be actively involved throughout. You will be encouraged to ask questions and respond to challenges.
• Our course is written by storytellers as well as scientists and communicators, and as heavy as the material is, the process of learning it is balanced and enjoyable.
• You will never be told what to do; AimHi's course focuses on concepts, solutions and giving people the tools to take action. In short, you won't be preached to at any point.
• Experts are available after every lesson to answer questions in long-running, flexible Q&As.
• The course comes with thorough, clear and up-to-date resources and recommendations to download afterwards to help you to teach / communicate with others.
• Our course has been tested on climate deniers too, with positive outcomes.
Cost and useful details...
It costs £25pp for the full course.
This is a not-for-profit project.
You can either book to do the 4-part course over four consecutive Thursdays (from 4th March) or over four consecutive Sundays (from 7th March).
If you need to switch from Thursday to Sunday or vice-versa then it is likely that this will be possible. Please email us if you would like to do this.
We can only accept bookings for the full course, but if you can only make some of the lessons, then this is okay too.
If you cannot afford £25, and you still want to attend, then email us on team@aimhi.co and we will give you a free ticket, no questions asked.
This lesson will most likely be run on Zoom - further information will follow.
AimHi Tutoring
Juggling work and homeschooling?
AimHi has just launched AimHi Tutoring, to provide world-class group tutoring for the price of a cup of coffee.
We're offering three free tutoring sessions for children ages 10-18, to attendees of our climate course.
And now for a picture of a whale...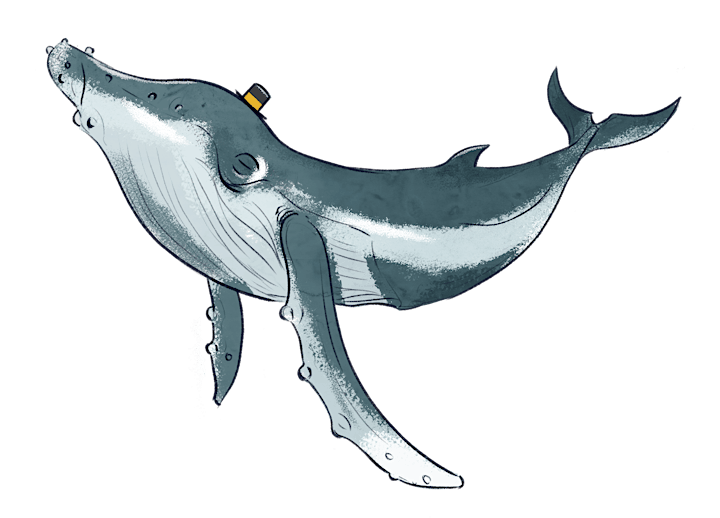 Location
Refund policy
Contact the organiser to request a refund.
Eventbrite's fee is nonrefundable.