Description
Understand Yourself and Others
Acknowledge personal strengths and appreciate individual differences
This practical session provides a constructive, flexible and reliable way to gain insight into differences of approach. In particular, it promotes greater self-awareness by looking at how you perceive the world and how you prefer to interact with others – both at work and in everyday life. During this informative programme, a variety of methods, practical exercises and activities are used to help you explore your own personality preferences in detail. The approach is based upon Carl Jung's observation that seemingly random variations in behaviour are actually very consistent and can usually be predicted due to identifiable patterns in the way people prefer to use their perception and judgment.
Emphasising the value of diversity in any group, you will acknowledge the impact of your own expressed preferences on the way you work with others and reduce any potential for unintended conflict to occur. Identification of your individual strengths will then support the development of interpersonal communication skills and extend opportunities to improve your productivity and personal relationships, providing a foundation for lasting change.
Session delivered by accredited psychometric practioners from Endor Learn & Develop,
Learning Outcomes:
Identify your personality type and recognise how you prefer to interact with others.
Acknowledge other types and approaches and make constructive use of individual differences.
Look at the impact of your preferences at work and at home.
Increase self-awareness and develop approaches to improve personal resilience.
Recognise behavioural cues from each type preference and appreciate how others prefer to receive communication.
Understand how to communicate and work effectively with others.
Apply practical methods to enhance teamwork and improve performance levels.
Develop techniques to work effectively with opposite preferences to yourself.
Comments:
'This was a game-changer for me. Lots of practical ideas that can be applied everywhere – not just in the workplace'.
Systems Information Manager - Lymington Holdings Ltd
'A very relaxed and enjoyable course. Provided us with a powerful tool for understanding each other's drivers. I learned how to get the best from my colleagues – using their strengths to progress. There was a good balance of application and theory'.
Web Designer – Concept Websites
Who should attend?
Suitable for all. Used for improving communication skills. Listening, influencing and persuasion skills. Awareness of a team's working style. Management development. Recognising responses to change. Conflict resolution. Decision-making and problem solving. Effective stress management. Coaching with confidence.
Format:
- Registration and welcome from 09:00
- Start time: 09:15
- End time: 12.45
- 15 minute break mid-session (tea, coffee provided)
What to do next?
All you need to do is register your ticket to attend this event. These fully funded programmes are often oversubscribed, with only limited spaces available, so book now to avoid disappointment. NOTE: Maximum two tickets per organisation.
Parking:
Please note: there is only limited parking available at Sparkhouse. The nearest car park is the NCP on Brayford Pool, Lincoln, LN6 7TS. Alternatively you can use the NCP on St Mary's St, Lincoln LN5 7EQ or Broadgate Car Park, Saint Rumbold's Street, Lincoln LN2 5AP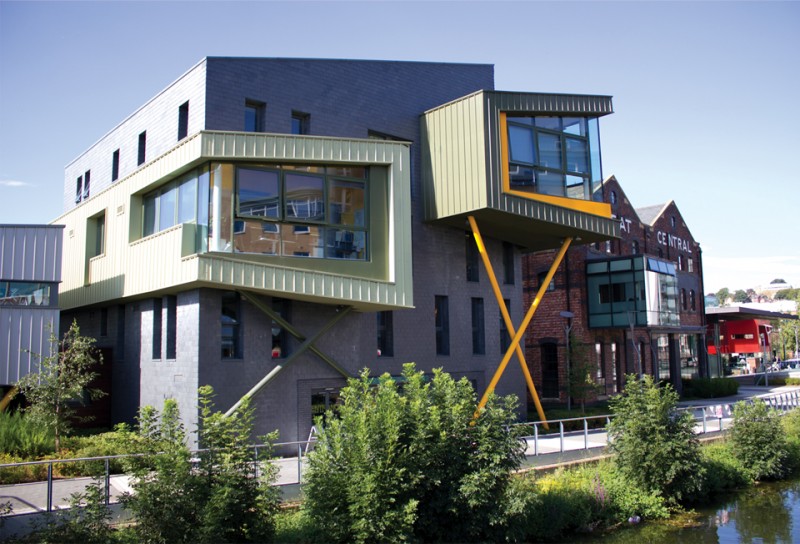 Information, Terms and Conditions:
For your convenience, Endor provide a visible and easy to apply all-inclusive, delegate rate for all our events. We always absorb any additional charges including Eventbrite booking fees, processing fees and catering costs if applicable. We hope you enjoy this special free festive programme. Yo Ho Ho