A day of healing, self - care and wellbeing. This is a Women only event.
About this event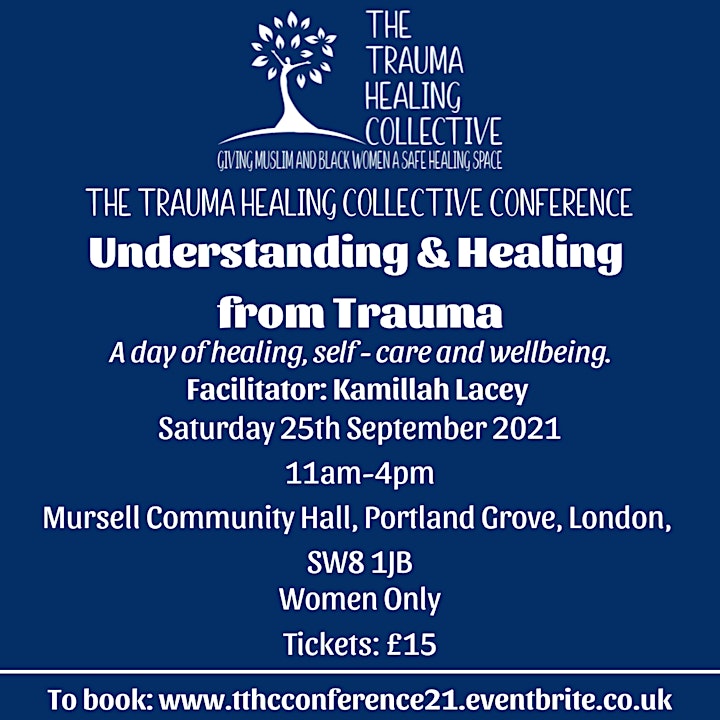 Welcome to a day of healing, wellbeing and self-care.
Trauma is everywhere we turn but if unaddressed or repressed it can have a devastating impact on a life.
Kamillah Lacey is a Somatic Healing Practitioner and Accredited Sexual Exploitation Practitioner.
She will be facilitating the following workshops during our one-day conference:
• Childhood Trauma- ACE`S
In this session, you will develop an understanding of trauma and adverse childhood experiences, risk and protective factors that impact children and young people and learn how children and young people respond to adversity and trauma.
• Understanding Types of Traumas and their Impact.
Trauma can be acute, chronic or complex and is one of the main causes of human suffering. In this session we will look at what the different types look like and the connections to unresolved childhood trauma.
• Healing From Trauma – A Somatic Perspective
This session will take you through the steps you need to heal and help you to understand your reactions and bodily sensations when experiencing trauma.
Ameenah Umm Mikael will be delivering a self-care and wellbeing workshop including making a NHT treats hair smoothie to take home with you.