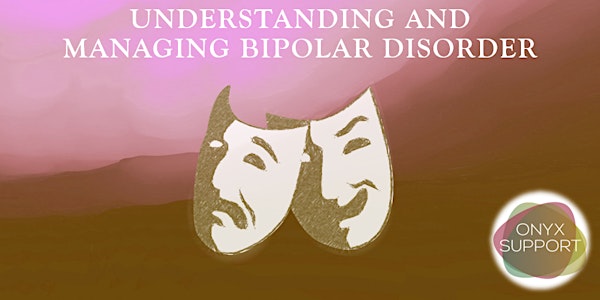 Understanding and Managing Bipolar Disorder
For those living or working with Bipolar Disorder, wanting to understand the condition, learn how to manage and improve wellbeing!
About this event
Life with Bipolar Disorder may feel overwhelming and difficult to manage. You may be recently diagnosed with Bipolar Disorder and coming to terms with the diagnosis. You may have been diagnosed with Bipolar Disorder but finding it difficult to manage your life in a way in which you feel fulfilled. You may work or know somebody with Bipolar Disorder and want to explore ways in which you can help them thrive. Regardless of the reason you are here, this workshop will give you in-depth knowledge and strategies to improve your wellbeing.
In this workshop you will learn:
What is Bipolar Disorder?
What are the symptoms of Bipolar Disorder?
What are the causes of Bipolar Disorder?
How do those living with Bipolar Disorder experience different patterns?
Understanding your diagnosis
Common treatments for Bipolar Disorder
Recognizing the triggers
Managing the depressive phase symptoms (including suicidal thoughts)
Managing the manic phase symptoms (including budgeting)
Moving forward and enjoying your life!
***For attendees, we are also offering a free one hour support session, whereby we will assess your needs and provide you with a personalised plan to support you moving forward. ***
Please note this event is not a live event. Please email admin@onyxstudents.com to obtain your certificate for the event following completion.
If you do not receive your link for the event, please email admin@onyxstudents.com.