Understanding and Supporting Those at Risk of Addictions
Understanding and Supporting Those at Risk of Addictions
Thu 24 November 2016, 18:00 – 21:00 GMT
Description
It can be difficult for people to access good, reliable information about possible substance abuse and addictive behaviours in those close to them.
Understanding of these complex problems can be incomplete, inaccurate and sometimes completely incorrect which makes a difficult situation even more complicated for family and friends.
Getting a good basic understanding of what behaviours may be risky, what constitutes addictive behaviour, rather than "bad habits", what is helpful support and where reliable professional help may be sought can be a lifeline.
Target Audience
This small group workshop is aimed at families, friends, carers and some professional groups who are concerned about those at risk of an addiction-based issue or who are currently trying to support a person in this situation. Alternatively, it may be helpful to those who want to develop a good basic understanding of this important issue.
Contents
Addiction impacts all aspects of a person's life and the lives of those around them. This workshop aims to help you better understand the process of addiction through looking closely at the particulars of the addictive personality.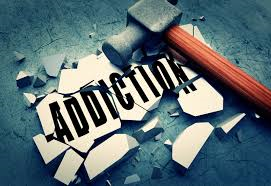 Further we will examine how addiction affects the family/significant others of the addict and how they can intervene to support the addict getting into recovery. Lastly we will look at recovery and treatment options.
Topics
Definition of addiction  

Looking inside the addictive personality

Stages of addiction:

Internal change

Lifestyle change      

Life breakdown

Family and Addiction

Recovery from addiction and treatment options
The number of attendees is limited to a maximum of 8 to ensure a highly interactive small group environment. All participants will be asked to agree to respect the confidentiality of others attending the workshop.
Workshop Leader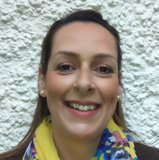 The workshop will be led by Anna Bampou, an experienced counsellor/ psychotherapist who specialises in working with addiction issues.
For more information on Anna click HERE