Description
In the commercial sector, the ever-changing regulatory requirements and overall complexity of contract management require a good understanding of commercial contract basis.
This workshop will equip the supplier with the necessary skills on how to understand legally binding contracts. The supplier will be able to understand key provisions found in commercial contracts. The potential risks inherent in the formation of contracts will be assessed and potential solutions will be discussed.
At the end of the workshop, you will learn about the fundamentals of contracts and contract law and be able to enter into effective contractual relationships with clients.
In this workshop we will;
• Evaluate the elements of a legally binding contract
• Analyse Contract terms and clauses that regulate commercial agreements
• Describe the parties to a contract
• Distinguish between Invitation to Treat and Offer
Agenda:
6pm Arrive at Rich Mix
6:15pm - 7:30: The Basics of Understanding Commercial: The Basics
7:30 - 8pm: Q & A
Speaker Profile: Martin Mirimo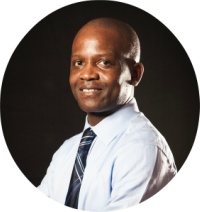 Martin joins the Supply Ready team as a highly experienced, commercially orientated and technically qualified MCIPS procurement professional with an MBA, and broad knowledge of managing supplier relationships. He has a track record of optimising business models for the supply of multiple products, commodities and services across diverse industries.


He is passionate about enabling business efficiency and growth through contracting and commercial excellence; he understands the need for robust business operations to drive these efficiencies, together with the requirement for effective communication and collaboration at all times.
His extensive 15+ years of post-qualification experience is drawn from a range of environments and includes planning, implementing, contract development, negotiation, training/general communications and executing strategies resulting in greater customer confidence and strengthened business results.
He is heavily involved with Chartered Institute of Purchasing and Supply (CIPS) and is currently a committee member of CIPS Harrow Branch.
Please note:
Although we are a welcoming bunch the Supply Ready Support is only available to businesses that are based in Tower Hamlets.