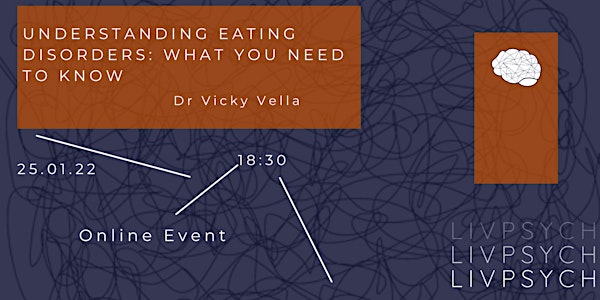 Understanding Eating Disorders: What You Need to Know
An exploration of eating disorders: dispelling misconceptions, understanding the psychology behind Anorexia Nervosa and why it is important.
About this event
Dr Vicky Vella is an Associate Specialist working in Emergency Medicine as well as the parent of someone with Anorexia Nervosa.
" I teach many different health care professionals about eating disorders, locally and nationally. I'm a member of the working group updating the MARSiPAN Guidelines. "
About the talk:
- Understanding the person with an eating disorder.
- Dispelling misconceptions of and understanding the psychology behind Anorexia Nervosa, and why this is important.
- Which emergency presentations may lead you to consider an ED in the differential diagnosis.
- Guidelines for assessment of medical risk.
Facebook event:
https://www.facebook.com/events/1106355263531069/?ref=newsfeed