Description
Most of us in business would like to:

Be creative
Be resilient at times we may find pressured/stressful
Create good relationships with our clients, team, suppliers and introducers
Make good decisions
Each of these abilities exist in correlation to our ever changing state of mind. The state of mind we are in is dependent on our thoughts in that moment.

Thoughts are ever changing, yet we take them seriously and give them power over us. Imagine how much more powerful you would be if you didn't believe any of your own insecure thinking?

We all have access to incredible intelligence, but most of the time it's drowned out by the sound of habitual thoughts. If we didn't believe unproductive and unhelpful thoughts, imagine how much space we could free up for creative thoughts... for clear thinking on important decisions... for allowing deeper connections with our business associates...

How much of an impact could that have in your business?!

Join in on the exploration of where state of mind comes from and how this understanding can profoundly influence our capabilities in Business.

'Controlling' your thinking is exhausting, not to mention impossible. The simple understanding we explore at deepening levels in these seminars, allows unhelpful thinking to drop away easily. For your innate capabilities to shine through. For creative ideas and solutions to problems to come up for you.

There is nothing to 'do' only something to understand.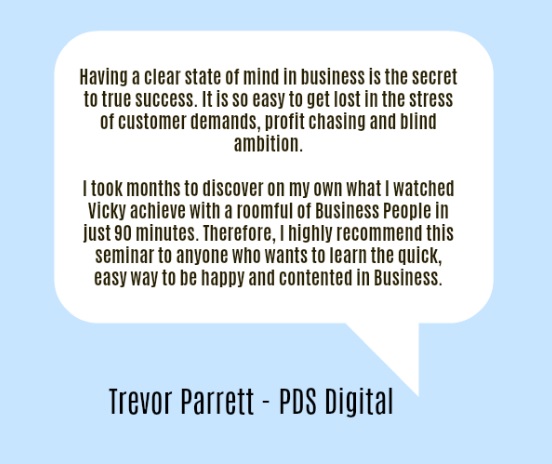 This seminar is a part of a monthly exploration of the Three Principles of Mind, Thought and Consciousness, and how they affect your experience of business (and life). The idea is to meet monthly so we can all stay in the conversation and deepen your understanding, but you are welcome to drop in and out as your availability allows.