Refund policy
Refunds up to 1 day before event
Eventbrite's fee is nonrefundable.
Understanding Mother-Daughter Attachment Workshop with Rosjke Hasseldine
About this event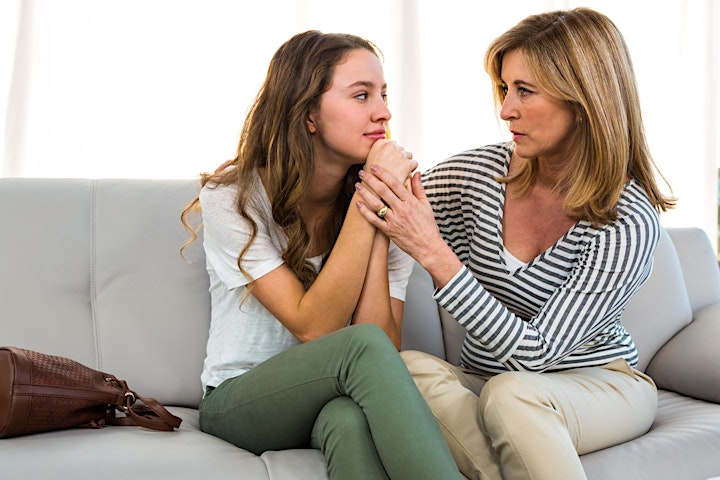 The mother-daughter relationship remains one of the most disregarded and under-researched topics in the mental health profession, even though the mother-daughter relationship is inextricably linked to the understanding of our female clients. This can leave counsellors feeling unprepared when faced with mother-daughter relationship issues.
In this workshop, Rosjke Hasseldine, a pioneer in understanding the mother-daughter relationship, will unpack the often-misunderstood dynamics between mothers and daughters, and show that the dynamics between mothers and daughters are not as complicated as is commonly believed.
In this workshop and discussion, Rosjke will –
Outline the Mother-Daughter Attachment® Model she has developed over her 30 years working with and researching mother-daughter attachment.
Outline how to understand the dynamics between mothers and daughters.
Explain what causes mother-daughter conflict.
Introduce the Mother-Daughter History Mapping exercise, and explain how it provides counsellors and mothers and daughters with a roadmap on how to uncover the multigenerational female experience and the underlying reasons for mother-daughter conflict.
Reveal the deep connection between mother-daughter attachment issues and the way patriarchy teaches women and girls to self-silence, self-neglect and self-sacrifice.
Resources:
Articles on the dynamics between mothers and daughters: https://www.motherdaughtercoach.com/articles/
Articles and Blogs on mother-daughter attachment: https://www.rosjke.com/articles/
Videos on mother-daughter attachment: https://www.rosjke.com/free-videos/
This workshop will be recorded and you can use the ticket function to pre-purchase the recording before the event. This will be useful for colleagues who are not able to attend the event live and also for those who attend the event live and want to watch it again.
This workshop will be hosted on the Zoom meeting platform where we will use our camera and microphones to interact with each other as a group.
To support practitioners in this time of extraordinary circumstances we are offering access to this group for a self-select fee.
The self-select fee is a radical inclusion policy to open learning for all colleagues. The guide price for this event is £20.00, however, we appreciate that income varies greatly in different locations and circumstances. Please contribute what you can to help us maintain inclusive professional training.
All the colleagues at ONLINEVENTS and the presenters we collaborate with are committed to working in a manner consistent with the BACP Ethical Framework, which can be accessed on the link below. When registering for this event you are agreeing to be present and interact in a manner that is consistent with this Framework.
https://www.bacp.co.uk/events-and-resources/ethics-and-standards/ethical-framework-for-the-counselling-professions/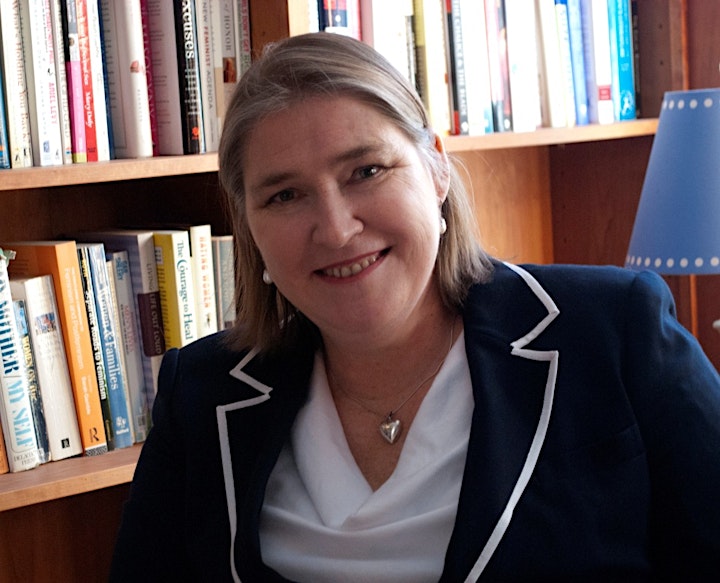 Rosjke Hasseldine
Rosjke has over 30 years experience working with mothers and daughters and researching Mother-Daughter Attachment. She is the creator of the Mother-Daughter Attachment Model, and the founder and Executive Director of Mother-Daughter Coaching International LLC, a training organization that teaches counsellors, psychotherapists, coaches, social workers, and psychologists how to work with mothers and daughters. Graduates of her training course can be Certificated as a Mother-Daughter Coach.
Rosjke is the author of The Mother-Daughter Puzzle and The Silent Female Scream, as well as many professional articles about the mother-daughter relationship. Her article "The Root Cause of Mother-Daughter Conflict", Counseling Today (January 2020), was the most clicked on American Counseling Association article in 2020, and it was reprinted as "The Mother-Daughter Puzzle" in Therapy Today, July 2020.
Rosjke has showcased her work at professional and women's conferences around the world, including for the Women's Federation for World Peace and the United Nations Commission on the Status of Women. She presented her mother-daughter work at the Association for Family Therapy & Systemic Practice Annual Conference in Manchester (2018) and at the Systemic Family Therapy Conference (2021), held by the American Association for Marriage and Family Therapy.
On her website www.motherdaughtercoach.com, Rosjke is building an international community of graduates from her Mother-Daughter Attachment Training Course, so that mothers and daughters can get the help they desperately need.
Website | https://www.motherdaughtercoach.com/