"Understanding Participation" Human Behaviour Workshop

Friday, 21 February 2014 from 10:00 to 14:00 (GMT)
Event Details
How do you analyse participation by individuals, communities or the public in your area of study? 
What criteria do you use to evaluate participation?
What theories or models does your discipline use?
 
Date: Friday 21st February 2014 from 10.00 a.m. – 2.00 p.m
Venue: Kanaris Lecture Theatre, The Manchester Museum, Oxford Road
Deadline For Model Description: Monday 13th January 2014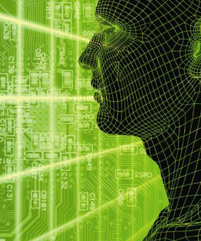 Public participation is a key element in research and professional practice for varied academic disciplines engaging people in making decisions about issues and procedures that affect their lives, from individual well-being to global sustainability.  Perhaps we could develop our understanding of human behaviour and needs through looking at perspectives and experiences from other disciplines.
 We would like to invite you to participate in a multi-disciplinary workshop to consider a range of models for analysing and evaluating public participation, whether in virtual or face-to-face interactions.  
The session aims to explore the language, concepts and frameworks used in different disciplines providing opportunities for academics from across the University to present their approaches to public participation in research, development and teaching and to explore similarities and differences.
 The session will include displays of models of evaluation or examples of their application to practice and discussion about how and why approaches to public participation may differ or overlap.  The aim is to explore ideas without pressure to identify clear demarcations or to come up with multi-disciplinary project proposals.
The event will be facilitated by staff from the School of Environment, Education and Development and the School of Social Sciences. We welcome participation by academics from across all faculties. 
 Program                                                                  
10.00 - 10.30 Displays of models and/or practice of analysing participation (with coffee/tea)
10.30 - 11.30 Short presentations of examples of evaluating participation
11.30 - 12.00 Q & A's
12.00 - 12.30 Lunch & networking (lunch will be provided)
12.30 - 1.00 Workshop to identify key elements, whether similarities or differences.
 Would you like to share your models?  

                                
We are looking for individuals interested in sharing their models, frameworks or examples of their application to practice at the workshop.  You could create a poster, slide or slideshow that outlines or summarises an approach to evaluating public participation.  It does not have to be a report of research undertaken. If you would like to contribute a display to the session, please send a short description by Monday 13th January 2014, including an estimate of any costs for printing and/or design if relevant (we have a budget to cover some costs), and details of your technical requirements (e.g. data projector or other display equipment, table, computer, etc.).
Interested? Click here to submit details of your examples. 
   To discuss your ideas or queries please contact:
Kate Sapin
Programme Director,Community and Youth Work Studies,Manchester Institute for
Education, School of Environment, Education and Development
Kate.sapin@manchester.ac.uk
0161 275 3523
 Rachel Gibson
Professor of Political Science, Institute of Social Change, 
School of Social Sciences
Rachel.Gibson@manchester.ac.uk
0161-306-6933
This event is funded by Manchester Informatics https://www.informatics.manchester.ac.uk/Pages/Default.aspx
When & Where

Kanaris Lecture Theatre, The Manchester Museum
Oxford Rd
M13 9PL Manchester
United Kingdom


Friday, 21 February 2014 from 10:00 to 14:00 (GMT)
Add to my calendar
Organiser
Manchester Informatics
Kilburn Building
University of Manchester
Oxford Rd
Manchester M13 9PL