Understanding Prevention - Social Emotional Learning to Empower Young People

Friday, 30 June 2017 from 12:30 to 16:30 (BST)
Event Details
Those working in education know that choosing the most appropriate prevention and early intervention programmes is vital to helping pupils develop the crucial life skills they need to successfully navigate the challenges they face.
This seminar will focus on the use of social-emotional learning approaches to empower children and young people, enabling them to grow as more resilient individuals.
Agenda:
Introduction to Mentor-ADEPIS, evidence-based practice and CAYT

A UNIQUE approach: linking social-emotional learning with prevention

Meet the makers: Second Step
Who should attend this seminar?
The seminar will be especially useful for:
Public health leaders holding responsibility for commissioning services

Clinical Commissioning Groups (CCGs)

Wider local authority commissioners

Voluntary and independent sector organisations

Any practitioner and commissioner working in drug and alcohol education and early intervention
A UNIQUE approach: linking social-emotional learning with prevention
During this session, Lauren Bond and Emma Dove from UNIQUE Behaviour Consultancy will discuss the societal effects on children's neurological development and the impact that it has on their emotional and social wellbeing.
UNIQUE is a Behaviour and Learning Intervention set up to meet the needs of children with social, emotional and behavioural difficulties in a mainstream environment. The aim is to both celebrate differences in the individual child and create a place where they are able to learn life skills and social awareness in order to fulfil their potential.
Lauren and Emma both have a wealth of experience in education and behaviour support, allowing them to offer a well-rounded support and intervention package to meet schools' needs and achieve both immediate and long term goals.
Their presentation will be followed by an interactive workshop to explore the various ways educators can improve the conduct and learning behaviour of children with social, emotional and mental health difficulties.
Meet the makers: Second Step
Whenever possible, we aim to provide participants with the opportunity to meet those who design, research and develop the evidence-based prevention programmes assessed and housed in the CAYT database. This month's seminar will showcase the universal, classroom-based programme Second Step: Skills for Social and Academic Success, including a presentation from its developer, Bridgid Normand.
Second Step is designed to increase students' school success, improve peer relationships and decrease problem behaviours by promoting social-emotional competence and self-regulation.
Supported by developmentally appropriate music and videos, take-home activities and stories, the Second Step lessons have helped teachers instill social-emotional skills in their students for over 20 years. Best of all, the student lessons are easy to teach, right out of the box!
Read the CAYT impact study for Second Step here.
Guest Speakers: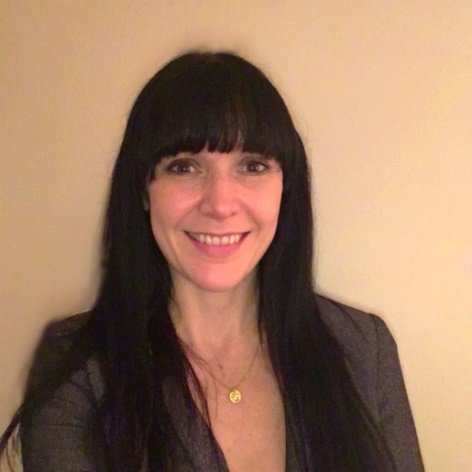 Lauren Bond
Behaviour Consultant at UNIQUE Behaviour Consultancy
Lauren has a strong background in child psychology. She has been working as a Behaviour Specialist for a number of years within various Educational and Council settings around the country providing support for schools, children and families. She has a strong professional background in learning and behavioural support, working in:
•   Educational and council settings;
•   Professional networks in South Africa which focused on inclusion within the mainstream environment;
•   Behaviour Support Service in Oxfordshire;
•   An intervention hub to support children who were at risk of permanent exclusion;
•   Family therapy to provide a holistic approach to behaviour support;
•   A randomised control trial with Mentor UK and the University of Manchester for the Good Behaviour Game as UK lead coach;
•   Writing and delivering training to equip staff to manage behaviour within various mainstream settings.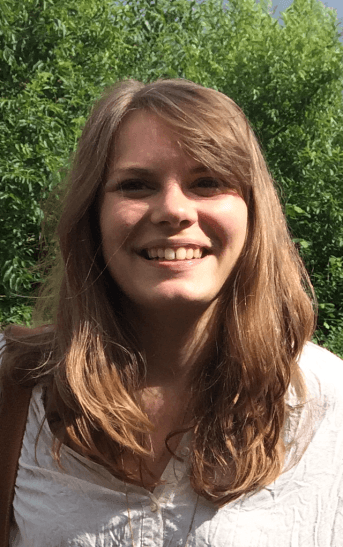 Emma Dove
Behaviour Consultant at UNIQUE Behaviour Consultancy
Emma has a range of expertise in teaching and school leadership and a research background in child development:
•   10 years teaching experience from EYFS-KS2;
•   Senior leader including Deputy Headteacher;
•   Skilled trainer and coach;
•   Teacher trainer to improve educational provision and develop behaviour management skills in Malawi;
•   Coach for 'Good Behaviour Game' randomised control trail with Mentor Uk and the University of Manchester;
•   Researcher with the University of Oxford focusing on pedagogy, academic attainment and the development of cognitive skills to support learning.

Bridgit Normand, MEd
Creator of Second Step and Programme Development Manager at the Committee for Children (Seattle, USA)
Bridgid's career has been dedicated to helping children thrive in every area of their lives. She is committed to finding effective ways for every child to learn a core set of social and emotional skills that give them the chance to succeed in school, in their relationships, and throughout their lives.
Bridgid Normand has been a teacher, school counsellor, child and family therapist, parent educator, and community prevention specialist. Since 2001, she has been a program developer at Committee for Children. She works with a team of other developers and researchers to create research-based programs that teach self-regulation and social and emotional skills to children in developmentally and culturally appropriate ways. She led the organization's revision of its comprehensive prevention program for elementary school students: Second Step: Skills for Social and Academic Success. She has recently been the lead developer for the Second Step Child Protection Unit.
Bridgid holds a BA with honours in European Studies from the University of East Anglia, a Post-Graduate Certificate in Education from the University of London, and a master of education from the University of Washington.
Do you have questions about Understanding Prevention - Social Emotional Learning to Empower Young People?
Contact Mentor-ADEPIS
When & Where

The Priory Rooms
40 Bull Street
B4 6AF Birmingham
United Kingdom


Friday, 30 June 2017 from 12:30 to 16:30 (BST)
Add to my calendar
Organiser
The Alcohol and Drug Education and Prevention Information Service (ADEPIS) was established in 2013 by the prevention charity Mentor UK to share information and resources with schools and practitioners working in drug and alcohol prevention.
ADEPIS is publicly acknowledged as the leading source of evidence-based information and tools for alcohol and drug education and prevention for schools. In 2015 the ADEPIS project was expanded to include the Centre for Analysis of Youth Transitions (CAYT), providing expert advice and a database of case studies for evidence-based prevention programmes.
The resources we have produced draw on more than 20 years of work in the prevention field, including eight years of work with the Drug Education Forum, which supported local authorities and schools to implement best practice in drug education.
In 2017, ADEPIS was recognised by UNESCO, UNODC and WHO as a "prime example" of best practice in alcohol and drug education.
ADEPIS is funded by Public Health England and the Home Office.