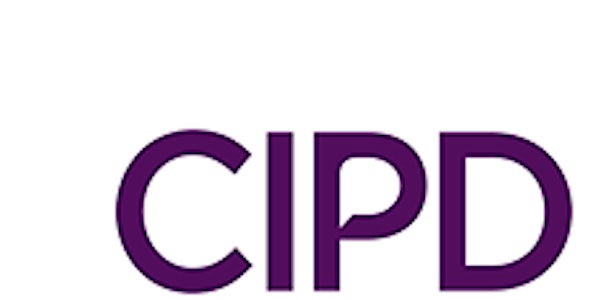 Understanding Racism and the impacts to mental wellbeing in the workplace
Event Information
Location
Engineers House
Clifton Down
Avon
BS8 3NB
United Kingdom
Understanding Racism and the impacts to mental wellbeing in the workplace by Bianca Jones
About this event
Event registration and refreshments from 17:30
Event Overview
This session aims to provide insight into understanding racism and how this can present itself in the workplace.
Bianca aims to provide insight into understanding racism and how this can present itself in the workplace. Bianca will also cover how this can impact the mental wellbeing of the workforce and provide some practical tools that can be adapted to suit the needs of your business. During the event we will explore what microaggressions are and can sound like, as well as, how we can reduce them on the ground.
Speaker
Bianca is Managing Director of EDP training and has 2 passions enabling clients to understand and better manage their Mental Health in the workplace and being a keen advocate for supporting and educating on Racism.
Bianca Jones is a qualified MHFA England Instructor and a member of the MHFA Cooperate team which deliver training direct for MHFA to clients.
Bianca delivers the full suite of courses including the Youth First Aid. Bianca is also an active member of the CIPD specialising in learning and development. Bianca is passionate about adult learning and utilising accelerated learning techniques to aid training. Bianca's own lived experience of depression and anxiety helps her to deliver authentic training which she is passionate about and it also highlights the importance of prevention, self-help and empowering people to take control of their own wellbeing. Bianca has worked with companies large and small including Airbus, Aardman Animations and We the Curious, she constantly receives excellent feedback and builds genuine relationships with all clients beyond the training itself.
Covid-19
We are pleased to welcome you back to live events. Health and safety is our top priority, so to keep everyone safe we are requesting that all attendees take a lateral flow test in the 48 hours prior to the event, and that if you have a positive result you do not attend the event. Similarly, if you are contacted by NHS Track & Trace and advised to self-isolate, we request that you do not attend.
We are working closely with venues to monitor the situation regarding government guidelines and restrictions which may affect the event in a live capacity. These rules and regulations in relation to the organisation of and attendance at live events are subject to change from time to time and in the event of any changes which may have an impact on our organisation of or your attendance at the event we will notify you of those changes by directly emailing those that have booked to attend the event.
Covid-19 Compliance Statement
This event is being held in accordance with the We're 'Good to Go' Industry Standard and the underpinning Working safely during coronavirus (COVID 19) guidance which may be updated from time to time. The CIPD and CIPD branches continue to follow the guidelines set out by the UK Government and closely monitor the situation regarding COVID-19 on a regular basis. The health, safety and welfare of event attendees is always at the front of our mind and remains a priority as we move forward with planning the event to ensure that venue protocols are in place to manage the risks associated with COVID-19. Please review the COVID19 safety measures for the venue by clicking 'HERE' and for any questions contact the venue directly. If you are experiencing any Covid -19 symptoms or have been advised to self-isolate, please follow the current NHS guidance and do not attend the CIPD branch event.
Date and time
Location
Engineers House
Clifton Down
Avon
BS8 3NB
United Kingdom