Multiple Dates
Understanding Suicide Interventions (MOD welcome - SLC funding can be used)
SUICIDE FIRST AID (UNDERSTANDING SUICIDE INTERVENTIONS) See payment details are in the instuctions below.
About this event
Please note: There is a charge for this course, however SLC can be used for MOD. The details are below. The course fee of £93.75 is to be paid at the time of the booking to Working at Wellbeing Sort Code 206328 Account number 33995828.
The optional Level 4 City and Guilds fee of £85.00 is paid on the day of the training.
This is a civilian City and Guilds Level 4 qualification course that I have also made available to the military and veteran community. The places are highly sought after and will be booked quickly.
Please share the information about there couses with as many people as you can to help us to increase awareness and increase understanding in suicide interventions.
Costings
The standard fee is £93.75 pp for the training and an optional £85 for the City and Guilds level 4 qualification (Total 178.75). £85 will be requested on the day of the training once complete to apply for the City and Guilds Level 4 qualification. An assignment is required which you have 6 weeks to complete.
Using Standard Learning Credits will enable you to claim 80 % of the total course fees which is £143.00. Your personal contribution would be £35.75. Once the SLC receipts and attendance certificate are submitted, the £143.00 would be paid into your pay account at the end of the month, after the completion of the course.
That is a great price for this Level 4 qualification and is highly sought after by employers. More so now with COVID challenges.
Joining instructions with an invoice will be emailed to you once you select a course date.
Full group courses can be booked by any military unit or veteran group
I do not want people excluded due to financial hardship. Email me in confidence to discuss if required. I will be self funding places for those in need of training.
Further dates will be available by request. Courses can be delivered at a time to suit large groups and can include evenings and weekends.
What will happen next
Once you have registered, you will be sent an invoice by email for £93.75
Payment of the invoice will secure your place on the course
Please pay within 5 days
You should submit your SLC form ASAP to the Education Officer as you must have prior authority
I will send you the SLC template form attached to the invoice email
On the weekend prior to your course date, you will be sent a Zoom invitation
Please ensure that you have a Lap Top, PC or Tablet with a camera and microphone
You have the option to register withing 48 hours of attending and pay an additional £85 for the City and Guilds L4 qualification.
This requires an C&G assignment, which attendees have 6 weeks to complete. The requirements will be explained on the day of the training. If you need to know in advance, please contact the instructor.
On completion of the one day course a receipt will be issued to your email address with proof of attendance for either £93.73, City and Guild will issue a receipt for the £85. 00. Total £178.75.
__________________________________________________________________________________________
Course Details
A one day course teaching the theory and practice of suicide intervention skills for application in any professional or personal setting.
About this Event
Course overview
The Suicide First Aid through Understanding Suicide Intervention course gives learners the knowledge and tools to understand that suicide is one of the most preventable deaths and some basic skills can help someone with thoughts of suicide stay safe from their thoughts and stay alive.
The course has been accredited by City & Guilds of London and participants can pay an additional £85, upon completion, to attain 6 NQF credits at level 4. This is not compulsary but is highly recommended.
The course is comprised of 4 parts, delivered virtually. The programme teaches and practices the skills and knowledge needed to identify someone who may be thinking about suicide and competently intervene to help create suicide-safety as a first aid approach.
Learning outcomes:
Suicide behaviour; reasons and magnitude of the community health problem.
Role of the carer in managing suicide interventions; different roles with different people
Understand approaches and process of suicide intervention including desired outcomes
Understand the importance of self-reflection and personal impact when working with suicide and people at risk.
Places are valued at £100.00 so please only book when you are certain you can attend. If you are no longer able to attend, please contact me ASAP at the following email address. Pauline@workingatwellbeing.uk **
Contribution details will be sent to you by text.The booking price covers administrative fees and as such is non-refundable. In the event that you cannot attend, please provide the details of anyone attending in your place. I will however consider any cancellation request case by case basis.
Pre-training requirement
No previous experience or training is necessary. Participants will be asked to self-reflect and empathise with a person having thoughts of suicide. There is no expectation of participants to share their personal experiences.
Please be aware that this couse is not aimed to be therapy or counselling. I will be happy to signpost if this is required.
I hope you are able to join the community of people who want deaths by suicide to be a thing of the past.
The City and Guilds will support you whilst you complete your assignment.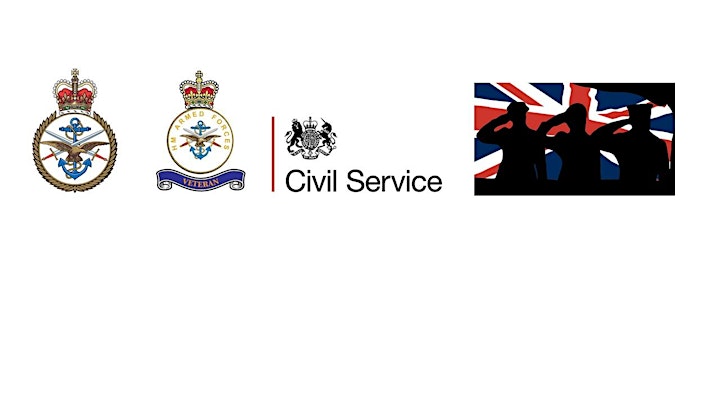 Organiser of Understanding Suicide Interventions (MOD welcome - SLC funding can be used)