Understanding the AoLE for mathematics and numeracy (2/2)
This session focuses on the principles of progression and how developing the five proficiencies underpins the mathematics curriculum.
About this event
What's covered?
Although all are welcome to attend, this training is aimed at senior leaders and mathematics leads in primary schools who are preparing to implement the new Area of Learning and Experience for mathematics and numeracy.
This is the second session of "Understanding the AoLE for mathematics and numeracy" and focuses specifically on the principles of progression.
In the Mathematics and Numeracy Area the model of progression is based on the development of five interdependent proficiencies – conceptual understanding, communication using symbols, strategic competence, logical reasoning and fluency.
This session will look at the 5 proficiencies in detail and consider how they are central to progression and underpin the mathematics curriculum.
Objectives of training
For participants to
have an understanding of the importance of the 5 proficiencies and how these need to be central to curriculum development and;
begin to consider pedagogical approaches that ensure the development of these proficiencies.
Session 1 - 22 September 2021 (18:00-19:00)
Here's the link to book onto the first session on understanding the AoLE for mathematics and numeracy, which will provide an overview of the New Curriculum guidance for mathematics and numeracy, identifying the important changes that need to be considered.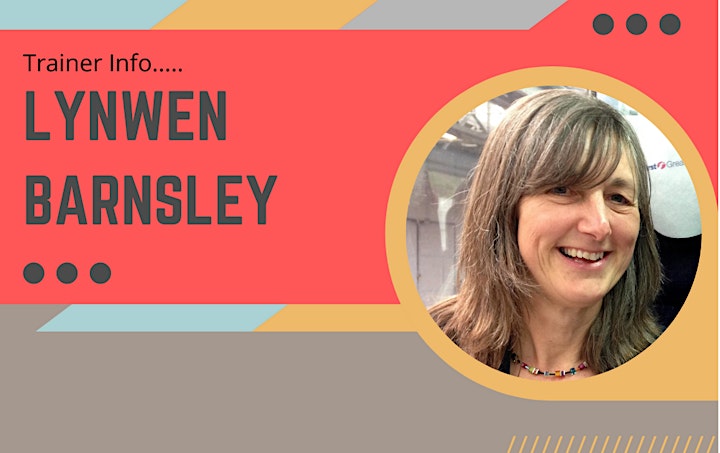 Lynwen Barnsley has many years' experience of providing mathematics training and support for primary schools.
Before beginning work as an independent consultant, she was Maths Adviser with the City and County of Swansea.
She now provides bespoke mathematics training for schools, training courses with Collective Learning and works as a consultant for Numicon and Inspire Maths.
Lynwen's training courses focus on the why and how of teaching mathematics, providing practical ideas and approaches that ensure learners "make sense" of maths and develop as independent mathematical thinkers.
Accessing the training:
After registration and a few days before the training you will be sent an invitation to join this training webinar via ZOOM. This is a FREE and easy to use online training / chat platform similar to Microsoft Teams and Google Meet..
ZOOM is available via any internet browser or download and install the Zoom app for computer, laptop, smartphone or tablet.
A Note About Data Collection
This training is funded by the Welsh Government funded Wales Union Learning Fund (WULF) project.
Please note that, for you to receive support from the WULF project, we are required to collect specific information from you during the registration process. This information is collected for project monitoring and evaluation purposes only.
For full details of how your information will be used, please view the original document here ... Welsh Government Learner Form
Get in touch with beth.roberts@neu.org.uk prior to making your booking should you have any queries or questions about providing the information requested.
Organiser of Understanding the AoLE for mathematics and numeracy (2/2)