Multiple Dates
Understanding the benefits of a not-for-profit consortium
Description
All Public Sector Procurement and Asset Managers are invited to an event to demonstrate how a not for profit organisation such as EEM Ltd can help to generate cost and efficiency savings in your procurement activities. The event will outline the EEM model to provide awareness of how EEM differs from other consortia.
EEM is a free to join organisation supporting the public sector in finding best value products & services through collaborative procurement. See www.efficiency-em.co.uk for further information.
The sessions will be supported by the following manufacturers and distributors who will be on hand to confirm EEM rates (available to you and your contractors) and to discuss your requirements: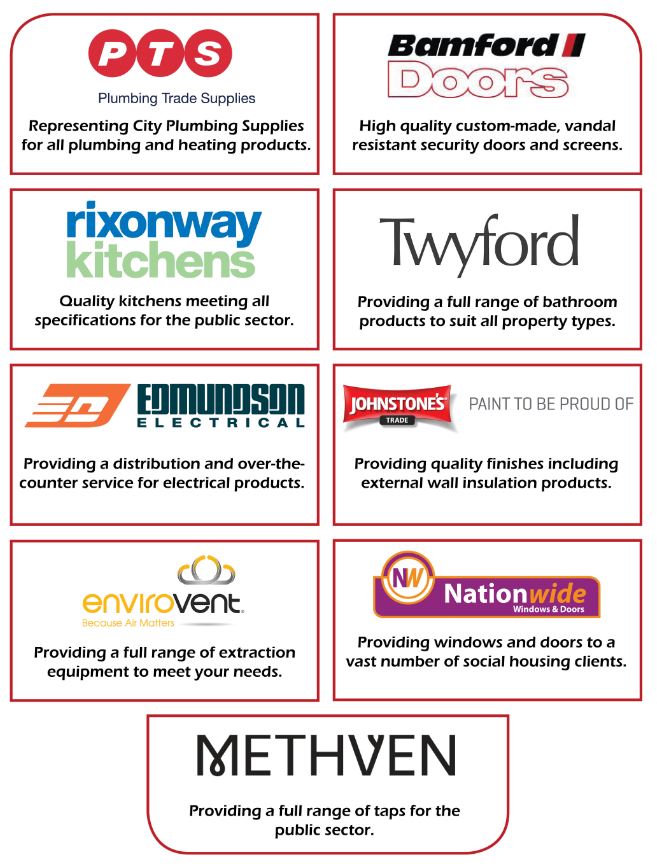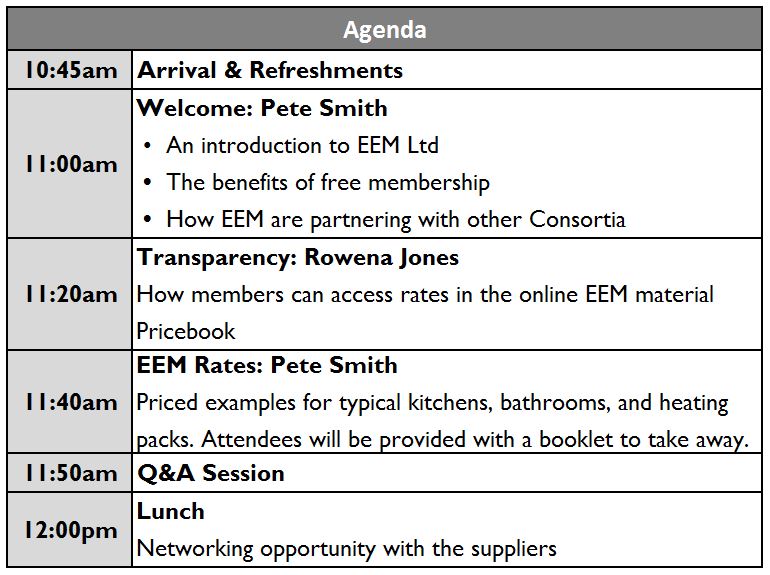 Menu

Chicken Tikka Masala with Poppadoms
Baked Cod with Parsley Sauce
Baked Portabella Mushroom, Baby Spinach & Grilled Goat's Cheese
Coriander Rice
Selection of Seasonal Vegetables and Salads
****************

Assorted Desserts
Fresh Fruit Salad with Creme Fraiche
****************

Freshly brewed Coffee & Tea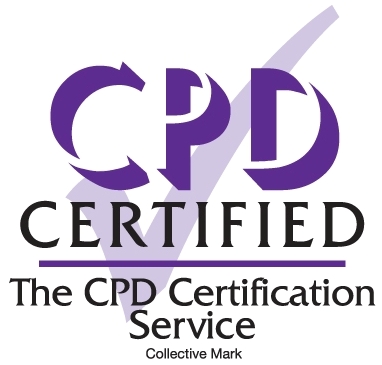 If you have any questions, please contact Brogan Bullimore via email at brogan@eem.org.uk or call 01623 729946.