Description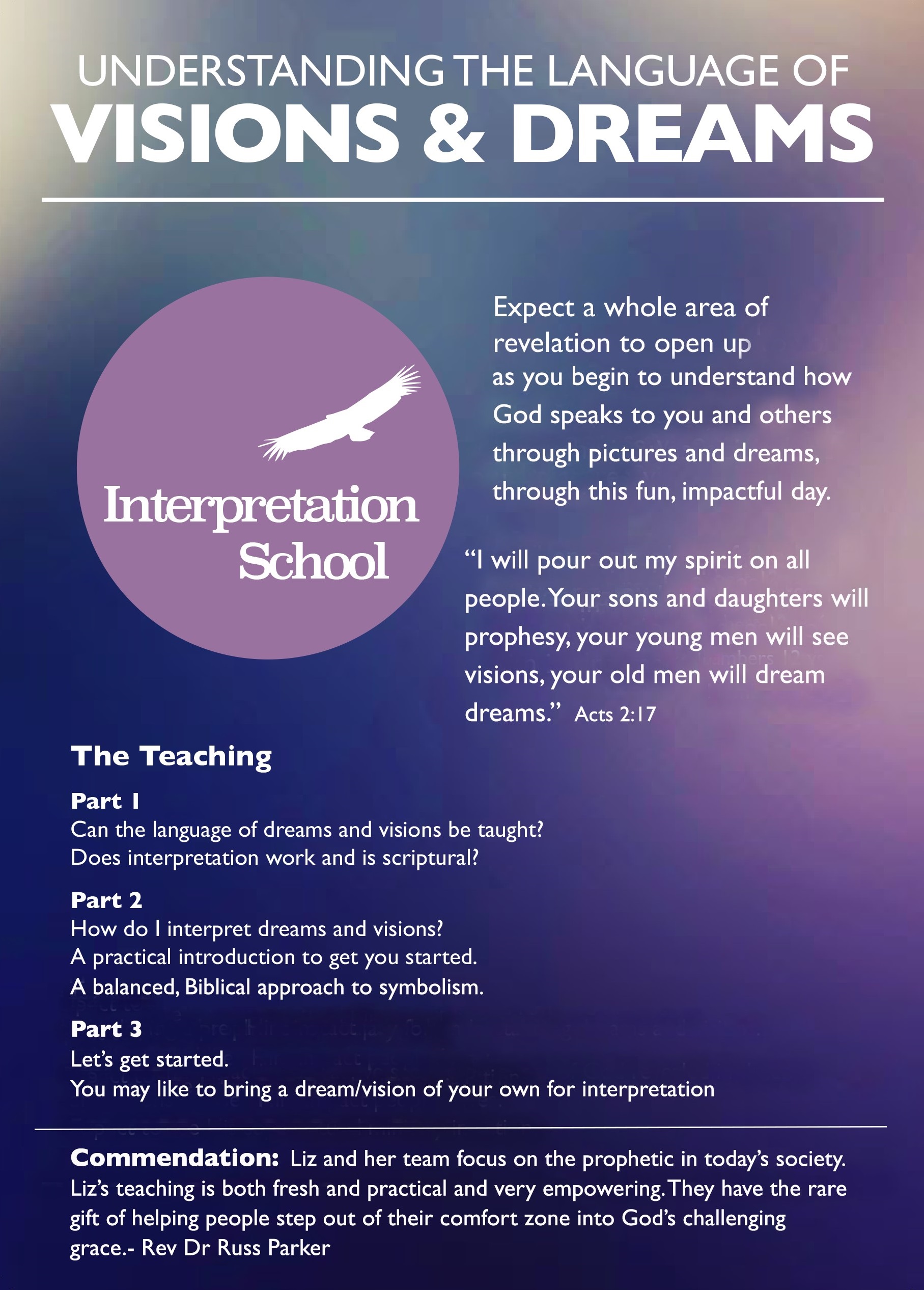 A one day equipping school with Liz Evans on Saturday 24th March 2018
Woodlands Christian Centre, Woodland Road, Bristol, BS8 2AA
"It's amazing. It drew out things I never would have thought of and gave me direction." Mark
This new version of Liz Evans' popular and effective course, combines teaching and workshop to help you understand your dreams.
You will also be taught to see visions and pictures, in a non-threatening workshop. It is great fun to see people hearing from God for the first time.
For those who are used to seeing in the Spirit, you will understand what you see at a whole new level. And begin to explain the dreams of those you meet in daily life, which is a powerful way of God speaking to them.
Fun, enlightening and a moving encounter with the God of Mysteries (Daniel 2v47).
See https://woodlands.churchapp.co.uk/events/mvb0macr for venue details
or www.lovehasavoice.org for more details nearer the time.