Understanding the Language of Visions and Dreams
Description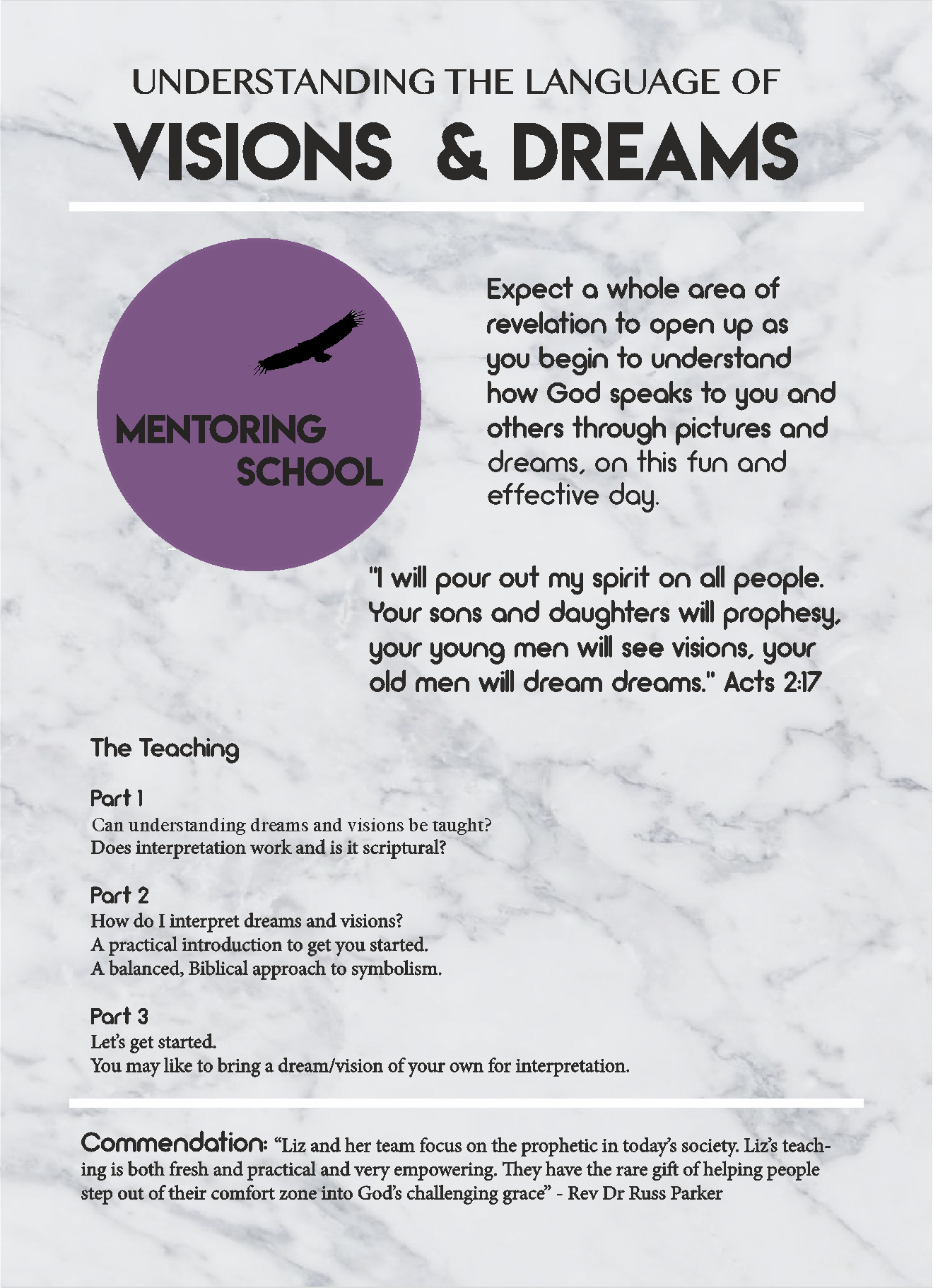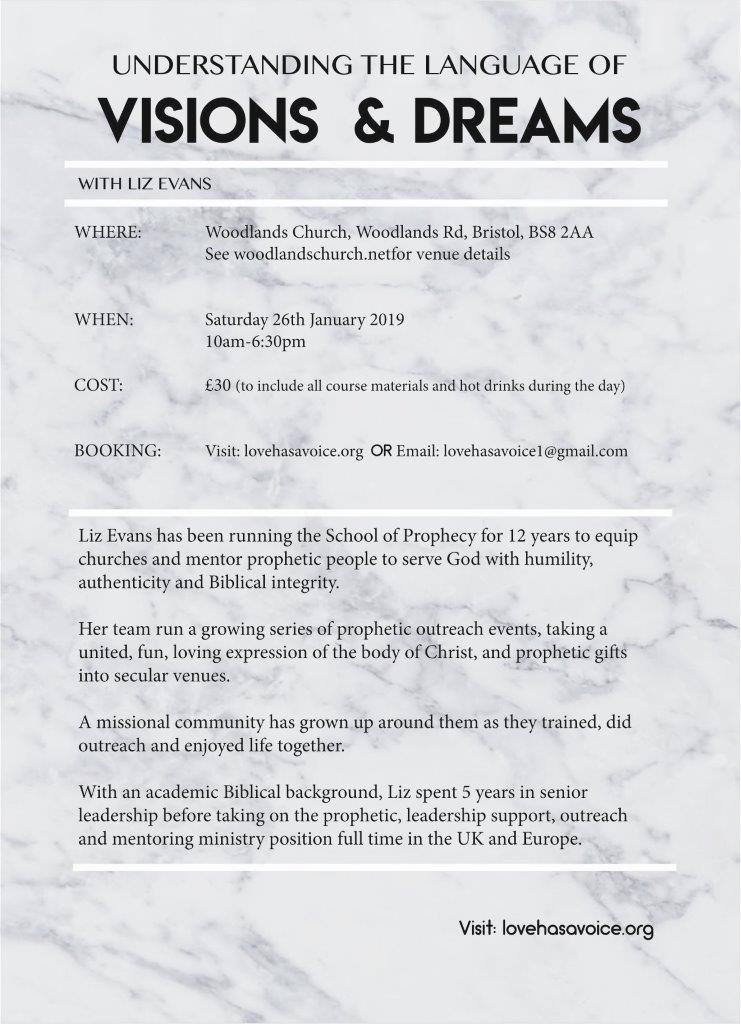 Expect a whole area of revelation to open up as you begin to understand how God speaks to you and others through pictures and dreams, on this fun and effective day.
The Teaching:
Part 1:
Can understanding dreams and visions be taught? Does interpretation work and is it scriptural?
Part 2:
How do I interpret dreams and visions? A practical introduction to get you started. A balanced Biblical approach to symbolism.
Part 3:
Let's get started. You may like to bring a dream/vision of your own for interpretation.