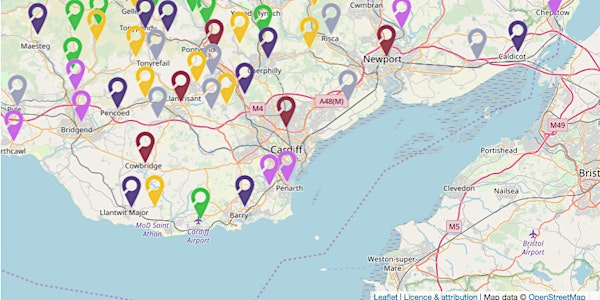 Understanding Welsh Places Testing Workshop/ Gweithdy Profi Deall Lleoedd C...
Location
Yr Hen Llyfrgell/ The Old Library
The Hayes
Cardiff
CF10 1BH
United Kingdom
Description



Please scroll down for English text
Mae'r digwyddiad hwn yn gyfle i helpu i brofi gwefan newydd Deall Lleoedd Cymru. Mae'r wefan yn fwriadol anorffenedig, felly mae diddordeb ganddon ni hefyd mewn casglu adborth o ran beth gellid ei ychwanegu neu ei wella yn y dyfodol.


Rhagor am Deall Lleoedd Cymru
Rydyn ni eisiau i Deall Lleoedd Cymru fod yn bwynt cyntaf er mwyn cael gwybodaeth ystadegol am drefi, pentrefi a chymunedau yng Nghymru. Bydd y wefan yn cyflwyno gwybodaeth am bob lle yng Nghymru sydd â 1,000 o drigolion neu fwy.
Bydd Deall Lleoedd Cymru yn wahanol i byrth data eraill, gan na fydd angen i bobl fod yn arbenigwyr i'w ddefnyddio. Yn ogystal, bydd y wefan yn cyflwyno data ar lefel trefi a chymunedau, yn hytrach nag awdurdodau lleol. Bydd canolbwyntio ar archwilio'r hyn sy'n debyg, yn annhebyg a rhyng-berthnasau rhwng lleoedd yn helpu defnyddwyr i ddehongli a rhyngweithio gyda'r data hwn mewn ffyrdd newydd a deinamig. Rydyn ni'n arbennig o falch y bydd y wefan yn cynnwys mapiau o deithiau rhwng lleoedd, teipoleg addysgiadol o leoedd Cymru, ac asesiadau o ryngddibyniaeth lleoedd Cymru.
Mae gwefan Deall Lleoedd Cymru yn cael ei datblygu gan staff Sefydliad Ymchwil Gymdeithasol ac Economaidd, Data a Dulliau Cymru ym Mhrifysgol Caerdydd. Mae'r Sefydliad Materion Cymreig yn cydlynu gwaith cyfathrebu ac ymgynghori'r prosiect.
Archebu a gwybodaeth bellach
Mae tocynnau ar gyfer y digwyddiad hwn am ddim, ond nifer cyfyngedig sydd ar gael. Er mwyn cadarnhau eich presenoldeb, sicrhewch eich bod yn archebu tocyn.

Bydd y gweithdy'n para tua dwy awr, a bydd cinio bwffe i ddilyn.


Dylid nodi y bydd y gweithdy hwn yn cael ei gynnal yn Gymraeg ac yn Saesneg, a bydd yn canolbwyntio ar brofi ochr Gymraeg y wefan yn benodol. Fodd bynnag, mae croeso i bobl nad ydynt yn siarad Cymraeg ddod i roi adborth ar ryngwyneb Saesneg y wefan.
Os oes gennych unrhyw gwestiynau am y gweithdy neu am unrhyw agwedd arall ar brosiect Deall Lleoedd Cymru, cysylltwch ag Elinor Shepley: elinor.shepley@iwa.org.uk, 029 2048 4387.



Mae'r Sefydliad Materion Cymreig yn cydnabod yn ddiolchgar gefnogaeth Ymddiriedolaeth Carnegie y Deyrnas Unedig. Ariennir datblygiad gwefan Deall Lleoedd Cymru gan Ymddiriedolaeth Carnegie y Deyrnas Unedig a Llywodraeth Cymru.
---

This event is an opportunity to help to test the new Understanding Welsh Places website. The site is intentionally a work in progress, so we are also interested in gathering feedback on what might be added or improved upon in the future.


More about Understanding Welsh Places
We want Understanding Welsh Places to be the first point of call for statistical information about towns, villages and communities in Wales. The website will present information about every place in Wales with 1,000 or more residents.


Understanding Welsh Places will be different to other data portals because people will not need to be experts to use it. The site will also present data at the level of towns and communities, rather than local authorities. A focus on exploring similarities, contrasts and inter-relationships between places will help users to interpret and interact with this data in new and dynamic ways. We are especially excited that the site will include maps of commuter journeys between places, an informative typology of Welsh places and assessments of the interdependence of Welsh places.


The Understanding Welsh Places website is being built by a team led by staff at the Wales Institute of Social and Economic Research, Data and Methods (WISERD) at Cardiff University. The Institute of Welsh Affairs (IWA) is coordinating communications and consultation about the project.
Booking and further information
Tickets for this event are free but limited. To confirm your attendance, please make sure to book your ticket.

The workshop will last for approximately two hours and will be followed by a buffet lunch.

Please note that this workshop will be conducted in English and Welsh and will be focused on testing the Welsh-language side of the website in particular. However, non Welsh speakers are welcome to attend and provide feedback on the English user interface.

If you have questions about the workshop or any other aspect of Understanding Welsh Places, please contact Elinor Shepley: elinor.shepley@iwa.org.uk, 029 2048 4387.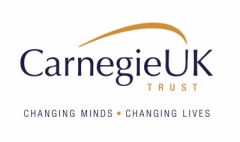 The Institute of Welsh Affairs gratefully acknowledges funding support from the Carnegie UK Trust (CUKT). The development of the Understanding Welsh Places website itself is funded by both CUKT and the Welsh Government.