Explore how understanding the customer journey can drive business success lead and co-partnered by BUL and Bridging the Gap
About this event
Are you a start-up or sole trader interested in learning about how understanding the customer journey can build business success?
Getting into the minds of your customers can be challenging however it is very important to get it right.
The workshop gives an overview of tools and techniques entrepreneurs can use to help you to understand the customer journey and develop a successful brand
About the speaker Neil Whitehead :
Neil Whitehead has extensive experience with international top brands and expertise in architecture, brand design and business strategy which when combined with his commercial knowledge and forward thinking brings a unique perspective and way of working to his clients and the businesses he advises. https://www.nawstuff.com/
Neil worked with major brands like O2, Virgin, Morrisons and many others.
About us:
Bridging the Gap (BtG) is a is a business innovation programme providing London-based emerging start-ups and SME's with a support ecosystem that opens up the Brunel University London's knowledge, expertise and networks to help them develop, scale and operate companies.
BtG's programme FiveC's offer specialist presentations, clinics and workshops delivered by academic and professional staff from Brunel University London and outside. These are on a broad range of subjects to support solo entrepreneurs to provide an awareness of the areas they will need to embrace – from basic accounting, marketing, IP and business modelling, through to brand, value proposition development, user/customer and competitor awareness and presentation skills.
Am I eligible?
In order to compete, you need to be a registered London SME or sole trader within the London area .
Questions?
If you want to attend the event but you are not part of the programme, or if you require more information, please contact us on administrator@brunelbtg.co.uk to learn more.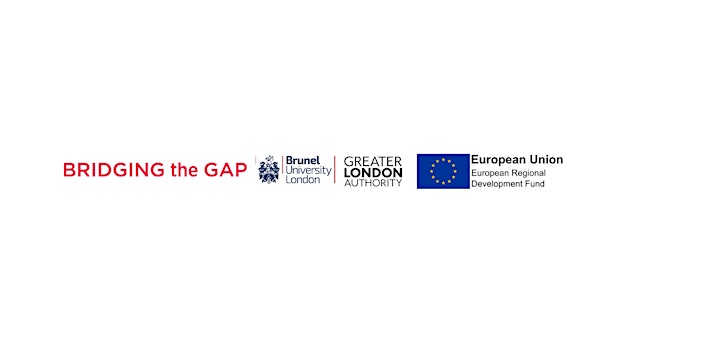 Organiser of Understanding Your Customer Journey And Developing A Successful Brand