Location
Vale Real
3W6X+9Q Quarteira
Vale Real
8135-034 Almancil
Portugal
Join us for this intimate musical performance as part of Vale do Lobo Summer Music Sessions 2022
About this event
Summer in Vale do Lobo wouldn't be the same without our sensational open-air concert series. And this year promises to exceed all expectations as we present our concerts in the stunning setting of the new Vale Real experience area overlooking one of our iconic golf lakes. Appealing to all ages, the diverse music programme features vocalists, violinists, guitarists, pianists, quartets, and quintets in genres including fado, jazz, bossa nova, soul, Latin, classical and pop.
Each Saturday at 8pm, from June until the beginning of September, we will host intimate music events for a select audience. The varied line-up features renowned artists who will bring outstanding musical entertainment to the beautiful natural setting of Vale Real. And the evening performance time ensures glorious sunset views overlooking one of our beautiful golf course lakes. With a bar service available throughout, these exclusive concerts are the perfect way to enjoy a summer evening with family or friends.
VALE DO LOBO MUSIC SESSIONS 2022 | UNESCO HERITAGE MEETS VALE DO LOBO - Intimate musical performance by Buba Espinho (Fado & Cante Alentejano)
As part of the resort's July musical programme, Buba Espinho, a young singer from the Alentejo aged just 24, brings with him the legacy of several generations of traditional Portuguese music. The relationship between two intangible cultural heritages of humanity, Cante Alentejano and Fado, can be felt when you listen to them.
Let us close our eyes and let us take ourselves on a true and unforgettable journey from the deep Alentejo on the way to a new Lisbon. If Cante Alentejano was born when Buba Espinho was a child, Fado appears later, but in a natural way, as the aesthetic that he understood would cross in perfect harmony the influences of his roots.
Despite his young age, Buba Espinho already has a long history in music, first in Cante, where he was part of several groups, Adiafa, A Moda Mãe, Os Bubedanas, Mestre Cante and Há Lobos Sem Ser na Serra... A vast path that came in 2016, and already taking his place as a fado singer, he wins the Grande Noite do Fado at the Coliseu dos Recreios, becoming one of the most awaited promises of the new generation of fado singers.
It was then that she decided to start a solo career that had long been written. He gives his first solo concerts, explores composition and his first songs are recorded. Since then he has been a regular guest in shows of big names in Portuguese music: Rui Veloso, Ana Moura, António Zambujo, Celina da Piedade, Júlio Resende, among many others.
2020 is the year that brings his first studio album, and the difficult harmony between youth and tradition, between the interior and the coast, the legacy of generations of Portuguese roots music with the courage and determination to risk and innovate.
This exciting event, which features Buba Espinho in trio formation with two Guitars and 3 voices, is part of the Vale do Lobo 2022's diversified programme of intimate concerts, bringing together top quality artists in an exclusive outdoor musical performance, with a limited number of participants, in the stunning setting overlooking an iconic golf lake. The "Vale do Lobo Summer Music Sessions" were created to provide the audience with true cultural community gathering throughout the summer months in total relaxation and serenity of surrounding nature.
We look forward to welcome you too at this exciting new concert that presents a different side of the Portuguese culture and traditions combining Fado and Cante Alentejano genres, that you will enjoy discovering!
About the artist:
https://www.youtube.com/channel/UCitTARWA4V6gDFUVT1ABXRg
https://www.visitportugal.com/pt-pt/content/buba-espinho-beja
-----------------------------------------------------------------------------------------------
SESSÕES MUSICAIS DE VERÃO 2022 EM VALE DO LOBO | PATRIMÓNIO IMATERIAL DA UNESCO EM VALE DO LOBO - Concerto intimista por Buba Espinho (Fado & Cante Alentejano)
O Verão em Vale do Lobo não seria o mesmo sem os nossos sensacionais concertos intimistas ao ar livre. E este ano promete exceder todas as expectativas com novos e excecionais concertos no deslumbrante cenário da nova área de experiências no Vale Real, com vista para um dos nossos icónicos lagos do campo de golfe. Apelando a todas as idades, o diversificado programa musical reúne vocalistas, violinistas, guitarristas, pianistas, quartetos, e quintetos em géneros incluindo fado, jazz, bossa nova, soul, latim, clássico e pop.
Todos os sábados às 20 horas, de Junho até ao início de Setembro, receberemos eventos musicais íntimos para um número limitado de pessoas. A variada programação apresenta artistas de renome que proporcionarão excelentes espetáculos musicais no belíssimo cenário natural do Vale Real. Para além disso, cada um destes concertos ao entardecer permite uma magnífica vista do pôr-do-sol sobre um dos nossos belos lagos no campo de golfe. Com um serviço de bar disponível, estes concertos exclusivos são a forma perfeita para desfrutar de uma tarde de Verão com a família ou amigos.
Inserido no programa de concertos de julho no resort, Buba Espinho, jovem cantor alentejano de apenas 24 anos, traz consigo o legado de várias gerações da música tradicional portuguesa Natural de Beja, desde cedo que vive e sente a música de raiz intensamente, pela mão do pai, também músico, que lhe transmitiu a importante missão de a preservar. A relação entre dois patrimónios culturais imateriais da humanidade, o Cante Alentejano e o Fado, sente se quando o ouvimos.
Fechemos os olhos, deixemo-nos levar numa verdadeira e inesquecível viagem musical com partida do Alentejo profundo a caminho de uma nova Lisboa. Se o Cante Alentejano surge de pequeno com Buba Espinho, o Fado aparece mais tarde, mas de forma natural, como a estética que percebeu que iria cruzar em perfeita harmonia as influências das suas raízes.
Apesar da sua jovem idade, Buba Espinho, tem já uma longa história na música, primeiro no Cante, onde integrou diversos grupos, os Adiafa, A Moda Mãe, Os Bubedanas, Mestre Cante e Há Lobos Sem Ser na Serra… Um vasto caminho que chegado a 2016, e assumindo já o seu lugar como fadista, vence a Grande Noite do Fado no Coliseu dos Recreios, tornando-se numa das mais aguardadas promessas da nova geração fadista.
É aí que decide iniciar a solo uma carreira que está há muito escrita. Faz os seus primeiros concertos a solo, explora a composição e as suas primeiras canções são gravadas. Desde então tem sido convidado regular em espetáculos de grandes nomes da música portuguesa: Rui Veloso, Ana Moura, António Zambujo, Celina da Piedade, Júlio Resende, entre muitos outros.
Este emocionante evento, que apresenta Buba Espinho em formação trio com duas Guitarras e 3 vozes, está inserido no diversificado programa de concertos intimistas de Vale do Lobo 2022 que reúne artistas de exímia qualidade em atuações musicais exclusivas ao ar livre, com um número limitado de participantes, no deslumbrante cenário sobre o lago do campo de golfe. Os "Vale do Lobo Intimate Summer Concerts" foram especialmente desenvolvidos para proporcionar aos clientes e visitantes do resort ao longo dos meses de Verão verdadeiros momentos culturais, sociais e de lazer num ambiente natural de total descontração e serenidade.
Esperamos poder recebê-lo neste novo e emocionante concerto que apresenta uma variante diferente da cultura e tradições de Portugal numa combinação de Fado e Cante Alentejano que, certamente, também será do seu agrado descobrir e conhecer.
Sobre o artista:
https://www.youtube.com/channel/UCitTARWA4V6gDFUVT1ABXRg
https://www.visitportugal.com/pt-pt/content/buba-espinho-beja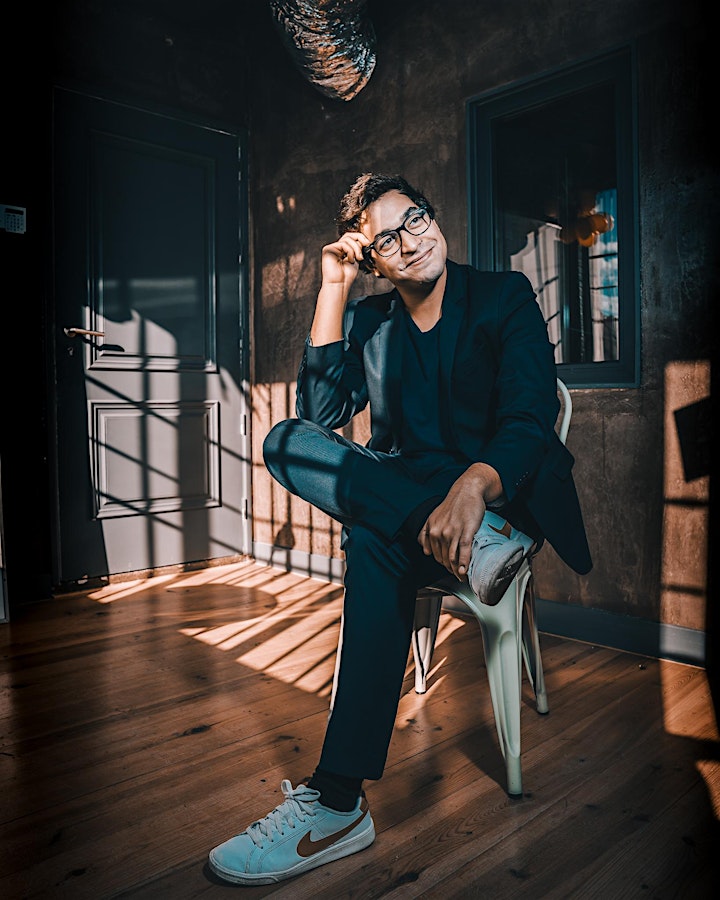 A nurturing gathering in beautiful nature
You will find our music sessions in the Vale Real area of the resort. This blissful location surrounded by pine trees and overlooking one of Vale do Lobo's iconic golf lakes. A place to take it all in, soak up the sunset, the music and the surrounding views for ultimate relaxation.
Get directions HERE.