Event Information
Location
Private (for attendees eyes only) London
London
United Kingdom
Description
Spend an afternoon creating connections and forge new relationships,
This specially designed, thought-provoking and interactive afternoon will take care of all the awkward silences and the small talk.
You will have the opportunity to talk to everyone in the room taking away the awkwardness of approaching someone or thinking of an interesting opening line.
This event is ​for you if...
You have been wishing and searching for something different
You want to make real connections without the small talk.
You want a personalized approach.
And if you are...
Bored with the same old networking events.
You value spontaneous, quirky or creative conversations that challenge you to step outside of the "box".
You want to connect with others on deeper level beyond "What do you do?"
How it works?
The Unexpected Connections event is based on what singles have been telling me they want and need, it revolutionizing what singles events look and feel like.
Through a unique formula of expert support and facilitated networking you will have an opportunity to make a real connection.
The event has been specially designed to give you the opportunity to meet everyone in the room and have an evening of deep, meaningful and purposeful conversations with like-minded people all while having fun! (taking into consideration the "Halal" element of course). And if there is an unexpected connection tell me!
If the feelings are mutual, I will personally arrange to connect you after the event making sure you are able to relax and enjoy the event rather than worrying about how you need to move things forward.
Your appetite for thought, conversation, connection and food will be taken care off.
A selection of canapes and drinks will be provided.
Curious enough to snap up an Early Bird Ticket.
****Please be aware there is no gurantees of equal ratio, the event is about creating connections, becuase you don't know that someone you meet knows someone for you to meet. This is not just a Muslim Singles event it's a oppertunity for you to create some unexpected connections.



What people have said about working with me...
"Wajeeha I made a unexpected connection"
'Salaam Wajeeha- Just wanted to let you know that Allhumdallah I am getting married in the summer. Thank you for your support during this difficult journey. May Allah swt reward you for all your hard work'.
'To be honest I did not think it would work for me. It did and it has changed how I approach my life and relationships'.
'Wajeeha, remember I said it would not happen for me. Well, it did and I am getting married! Thank you for believing in me and for giving me the push I needed'.
"I attended with a open mind and made a connection with someone who I would not have thought of speaking to at a networking event, thank you."

Location
The venue will be in London and details will be e-mailed yo you.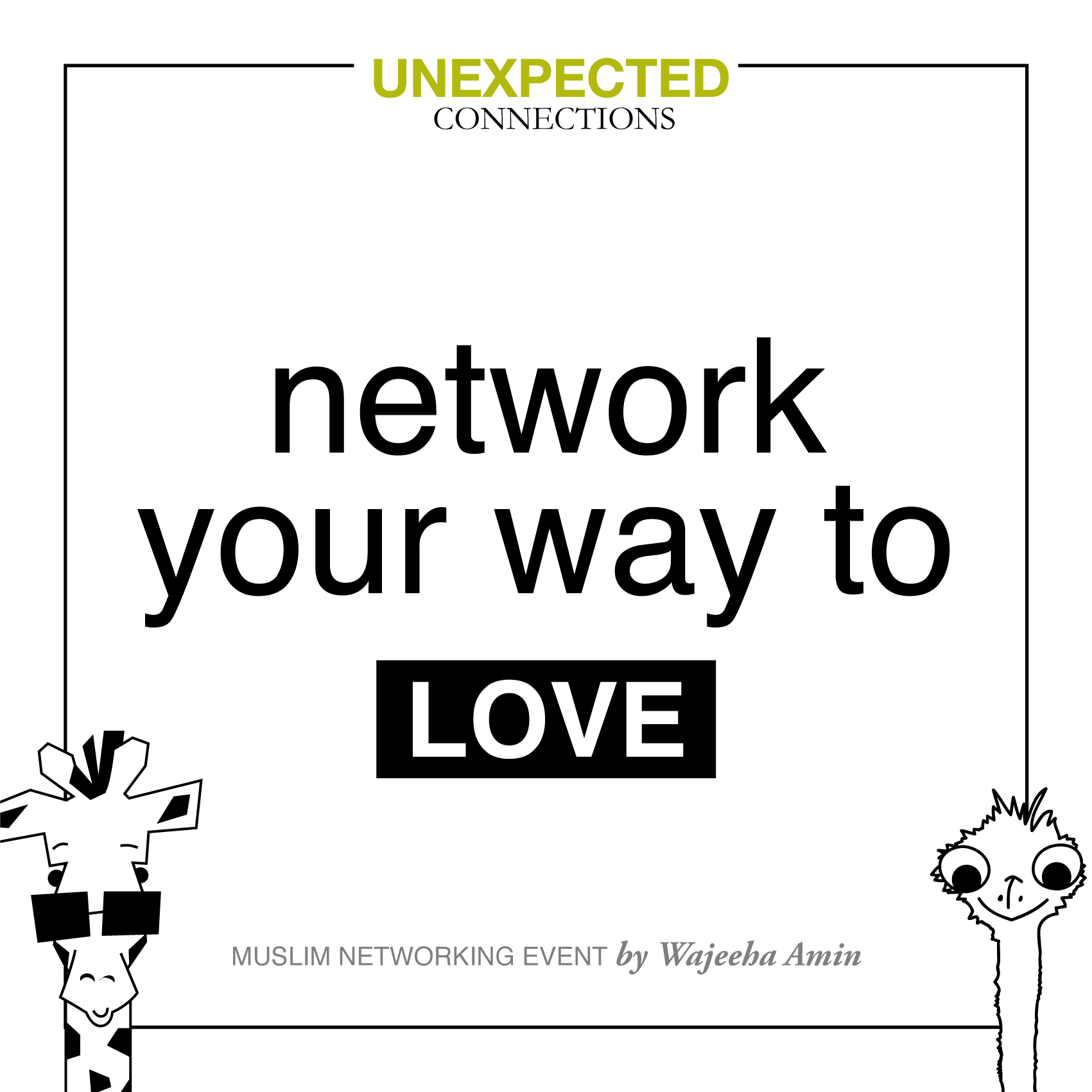 Date and time
Location
Private (for attendees eyes only) London
London
United Kingdom
Refund policy