A special presentation for SHOUT Festival: Home. What is a family? Where does it come from? Can we make our own?
About this Event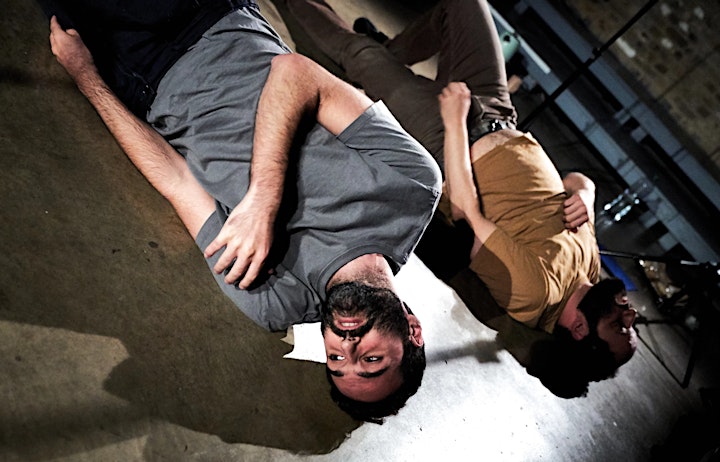 Theatre maker Victor Esses (Where to Belong) and visual artist Yorgos Petrou recently made some big plans, and they don't know if they are ready for them. One is to make a show together, the other is to have a baby…​Unfamiliar is a frank autobiographical performance combining text, movement and found objects to explore received and created narratives, legacy and being queer today. What do we need to do to live the life we always wanted?
​NOMINATED FOR LUKAS AWARDS 2019 for Theatrical Production of the Year and Victor Esses for Performing Artist of the YearWritten and performed by Victor Esses and Yorgos Petrou
Victor Esses is a Theatre and Performance Maker working with live art, storytelling and autobiographical material to investigate belonging and human connection for imagining and creating better futures.
He is Associate Artist to CASA Theatre Festival, has been nominated for an International Press Award, and has been associate director to maverick international director Gerald Thomas. His piece Where to Belong was shortlisted for an Emerge Performance Prize, it was developed and supported by CASA, and presented at Southwark Playhouse and Rich Mix.
Performance/Maker credits include: Sound of Us (Vilnius, Tallin Larp Festival, Theatre Deli) a larp about ideology and music; Dis Place (CPT, Arts Admin, Latitude Festival) a theatre game about immigration and democracy; and Codependently Yours (Arcola Theatre Lab, VFD, Albany) performance piece with music and poetry supported by Arts Council England
Directing includes: Venus Flytrap (Theatre 503, performed by Jonny Woo), Tapped Out! (Tristan Bates) and The Last Days of Gilda (Arcola Theatre).
Performing includes: Tunguska Event - History Marches on a Table (Whitechapel Gallery) and Faraway, So Close (Old Fire Station).