Unfettering Workshop & Ceremony of the Sky Goddess

Saturday, 21 April 2018 from 16:00 to 22:00 (BST)
Event Details
It is said that our true liberation begins with our reclaiming our Spiritual Sovereignty. What does that actually mean?
An African proverb says 
"They who fear the Sun don't know how to lead themselves" 
---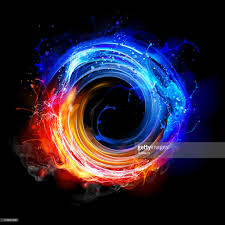 Workshop 
 What is the Rite of Unfettering? Un-fetter [ˌənˈfetər] Late 14th century middle English. Opposite to "fetter". Verb: to free or release from fetters, chains, or other physical, mental, emotional, spiritual, behavioural, habitual bonds. What does it mean to be free of the Christian God? Are your ancestors in the Light or are they roaming in limbo? And how does that affect you? Includes learning how to protect and keep your head clear.
---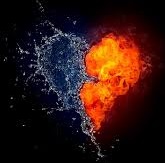 Ceremony
 An activation for full self-expression on the Summer Solstice in June. It is a preparation session with the Sky Goddess, to re-tune ourselves to our Divine presence at the time when the Sun is at it's most prominent. We are reflections of the Sun, and as such, we mirror it's fullness of being in the world.
Are the aims and goals you want to accomplish in 2018 on course for success? This ceremony is the moment when we align with the Sky Goddess so that she may nourish our objectives, re-fertilise our creativity, and re-juvenate our motivation, our focus, and trust in reaching the greatness we know we can have. 
---
---
 With Special Guest Ama Gueye - Ancestral Messenger
---
---
 Tickets are 20% More on the Door.
There are limited places in minibus from London. Contact me to book your seat.
When & Where

Malika House
81 George St
Lozells
B19 1SA Birmingham
United Kingdom


Saturday, 21 April 2018 from 16:00 to 22:00 (BST)
Add to my calendar
Organiser
I work towards enabling a better and greater connection between African Descendants and the Divine African Spirit, their Ancestors, and the energies and vibrations beyond. One of the messages I share is: "The Critical Importance & Responsibility of Ensuring That Everyone in Our Ancestral Lineage Has 'Crossed Over After Passing". I am a project facilitator of arts, culture, and development initiatives. I carry out themed ceremonies, and the rite of Unfettering. I do spontaneous illuminated drawings.  
"From Divine Afric/kan Spirit it fell on me that a work needed to be done. 
And to do that work, I would have to be free from the invisible manacles, 
the hidden handcuffs, those unseen shackles. Free from the auto-mechanical bindings to the enslaver's religion. 
And to do that work, I would have to be, and live, utterly, 
truly, organically, humbly, unilaterally, and singularly, 
Sovereign! - I, my Divine Afric/kan Self!" Kesheni