This talk is the second in our series on Weds @ 6 celebrating the glorious gardens of Northeast Britain. £5 each or all 3 for £12.
About this event
In this series of three talks, the last before the summer break, The Gardens Trust are celebrating the glorious and unforgettable gardens of Northeast Britain.
This ticket is for this individual session and costs £5, and you may purchase tickets for other individual sessions via the links below, or you may purchase a ticket for the entire course of 3 sessions at a cost of £12 via the link here.
Attendees will be sent a Zoom link 2 days prior to the start of the talk, and again a few hours before the talk. A link to the recorded session (available for 1 week) will be sent shortly afterwards.
Week 1. July 7: Belsay Hall: Part of a series of 3 online lectures, £5 each or all 3 for £12.
Week 2. July 14: Cragside: Part of a series of 3 online lectures, £5 each or all 3 for £12.
Week 3. July 21: Alnwick Garden: Part of a series of 3 online lectures, £5 each or all 3 for £12.
.....
Week 2. July 14: Cragside by Clara Woolford
Lord and Lady Armstrong transformed a bare moorside into a man-made paradise. They drove the development of the expansive gardens, which were intended to form a series of outdoor rooms inspired by landscapes from around the world. The couple understood horticultural science and had already experimented with the dramatic potential of artificially formed landscapes at Jesmond Dene, their Newcastle home. Millions of trees and shrubs were planted. Swathes of rhododendrons and pines created the fantasy mountain scenery of the Debdon Valley. Tumbling cascades and engineered waterfalls enlivened the Burn. In the Formal Garden, a vast complex of heated glass houses displayed palms, ferns and succulents from the southern hemisphere. As well as lighting the house with hydroelectricity, Lord Armstrong continued his experiments with hydraulic power, damming the Debdon Burn to create Tumbleton Lake and installing a hydraulic ram to irrigate the gardens and remarkable revolving flowerpots in the Orchard House. The whole estate was a Victorian playground of experimentation, and it continues to be a site of invention and imagination today.
…..
Clara Woolford has been the Property Curator at Cragside for two years. She is responsible for the care and presentation of the site's heritage assets, including its Grade I listed Parks and Gardens. Clare has worked as a curator in the heritage sector for over a decade, specialising in 18th and 19th century architectural history and managing large-scale conservation projects.
…..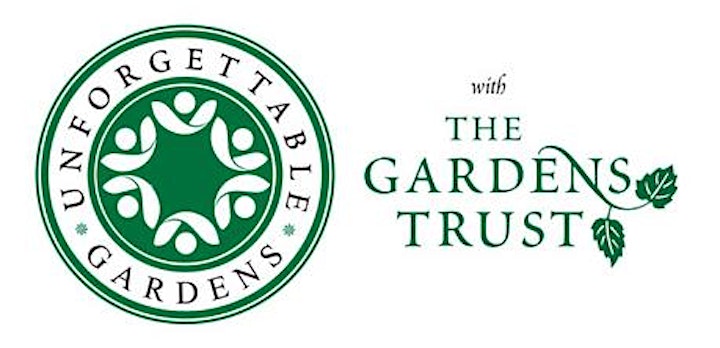 Organiser of Unforgettable Gardens - Cragside
The Gardens Trust is the UK national charity dedicated to protecting our heritage of designed gardens and landscapes. We campaign on their behalf, undertake research and conservation work, train volunteers and encourage public appreciation and involvement, working with the national network of County Garden Trusts.

Please join or donate to support us: http://thegardenstrust.org/support-us/
For details of our privacy policy see: http://thegardenstrust.org/privacy-cookies/