A 4-part lecture series, celebrating Unforgettable Gardens, online once a week on Tuesday mornings at 10 am, starting Nov 3rd.
About this event
The Gardens Trust are celebrating our Unforgettable Gardens! This talk is the first in our series which will explore four of our favourite Unforgettable Gardens: Westonbirt, Dyffryn, York Gate and Strawberry Hill. This ticket is for the entire course of 4 sessions but you may also purchase tickets for other individual sessions.
This ticket is for the entire course of 4 sessions or you may purchase a ticket for individual sessions via the links above and below.
Attendees will be sent a Zoom link 2 days prior to the start of each session, and a link to the recorded session will be sent shortly afterwards.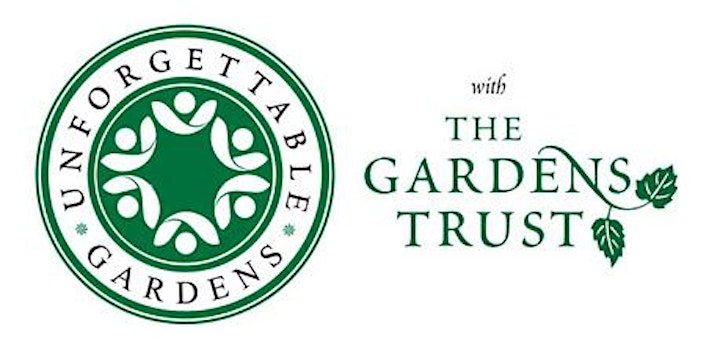 Week 1. 3rd Nov: WESTONBIRT with Margie Hoffnung.
Everyone's heard of Westonbirt Arboretum, one of the most extensive and beautiful collections of trees in the country. But how about the other gardens at Westonbirt? Perhaps not. Yet like the arboretum they were created by the same visionary, Robert Stayner Holford, who moved the estate village to make way for the gardens, which were considered "conspicuous from a gardening point of view…and takes rank with such places as Trentham and Chatsworth" because "each branch of gardening is carried out in high class style" . They now form the grounds of Westonbirt School.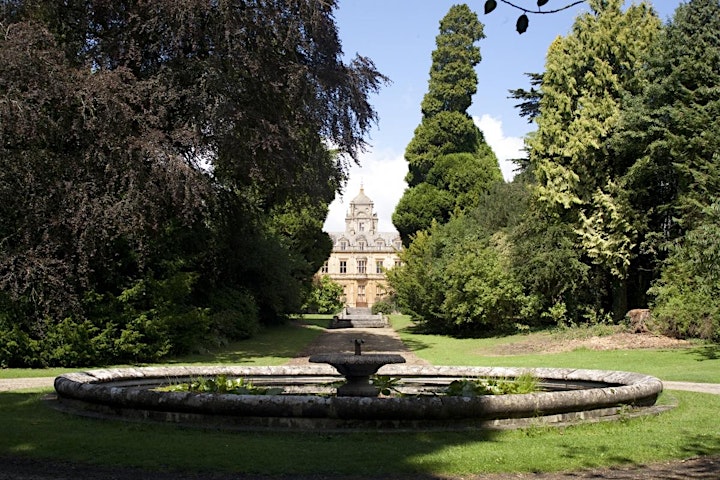 Margie Hoffnung has a horticulture degree from Writtle College. and an MSc in the Conservation of Historic Gardens and Cultural Landscapes at Bath. Prior to becoming the Conservation Officer for the Gardens Trust, Margie led the team of volunteer gardeners who looked after the more formal areas of the gardens at Westonbirt. Whilst working there she became interested in the history of the Holford family and how they created these extraordinary gardens. Her research in the archives of the Holford Trust introduced her to the notebooks of Robert Holford but also his Head gardener and information from them form the basis of this talk.
Week 2. 10th Nov: DYFFRYN with Jean Reader.
Dyffryn is a 55-acre, Grade 1 listed garden near Cardiff, designed by Thomas Mason in the first decade of the 20th century. The funds for its development came from the Cory family whose wealth had come from shipping and coal. Mawson and Reginald Cory (1871-1934) liked the idea of Italian influences in the garden but, neither having visited the country, set off together for a visit there in 1904. The result was not only a lifelong friendship but Mawson's design for a series of garden rooms, developed at around the same time as those at Hidcote Manor and well before those at Sissinghurst.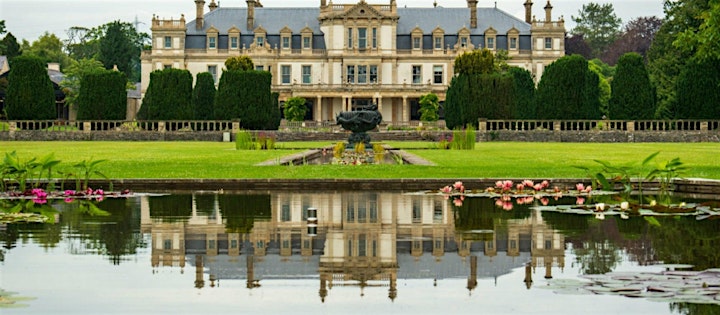 Jean Reader is an experienced public speaker who began her professional life as a teacher. Tempted by the warmth of Africa, she became a United Nations volunteer in Malawi, where she lived for five years. She has since worked in the UK for a range of public sector organisations. Her PhD from the University of Bristol examined the impact of women on gardens and designed landscapes in Wales between 1750 and 1850. She has an extensive knowledge of Welsh gardens and is a former Chair of the Welsh Historic Gardens Trust. She lives a stone's throw from Dyffryn Gardens.
Week 3. 17th Nov: YORK GATE with Ben Preston.
When Frederick Spencer bought York Gate in Adel near Leeds in 1951, it was nothing but a house surrounded by farmland. He laid down the bones of the garden, but after his death in 1963, it was his son Robin who took over the development and design. Inspired by some of the outstanding gardens of the Arts & Crafts movement such as Hidcote, he created in just one acre, a garden which by the early eighties was regarded by many as one of the best small gardens in the world. York Gate was given to Perennial in 1994, and has just been granted Grade II national heritage status in a list of post-war gardens and landscapes for England.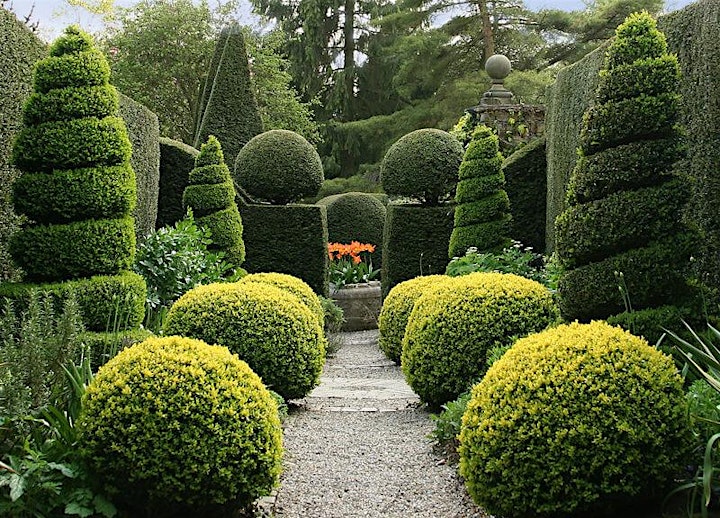 Week 4. 24th Nov: STRAWBERRY HILL with Sandra Pullen.
Between 1747- 1797 Horace Walpole, social commentator, collector and antiquarian, created a garden, on the banks of the Thames at Twickenham, that formed a romantic backdrop to his fantasy gothic revival castle Strawberry Hill House. During the 50 years that Walpole owned the site, he commissioned several well-known artists to record his house and garden at key stages in its development and these 18th-century watercolours will be used to tell the story of Walpole's garden.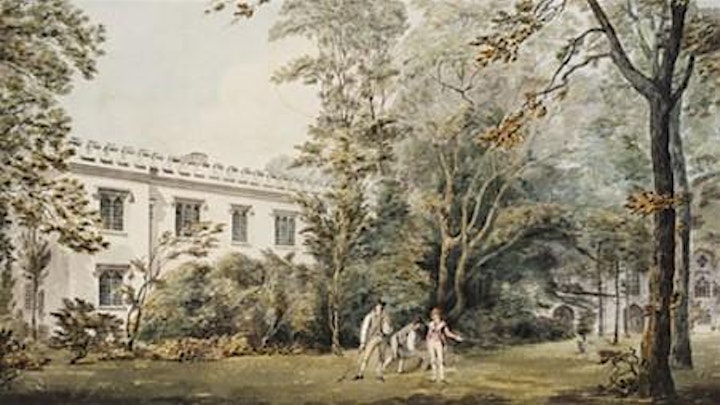 Sandra Pullen, has had a diverse career, a graduate of the Sotheby Institute , her working career was spent mainly in organisational development and learning. Currently, her main areas of interest lie in the decorative art of the eighteenth century, the Georgian Gothic Revival and Garden History. She is in her final year of an MA in Landscape and Garden History at the IHR. She is an experienced lecturer and has had a ten-year association with Strawberry Hill House, where she is a house and garden guide.