Event Information
Refund Policy
Contact the organiser to request a refund.
Eventbrite's fee is nonrefundable.
A 4-part online series on Wednesdays @ 7 starting March 10th, exploring more gloriously Unforgettable Gardens £5 each or all 4 for £16
About this Event
This new series of talks celebrates more Unforgettable Gardens, starting with a trip to France, to Monet's Garden, to set the mood for some fabulous gardens of our own, with a bit of an international flavour.
This ticket costs £16 for the entire course of 4 sessions or you may purchase a ticket for individual sessions, costing £5 via the links below.
Attendees will be sent a Zoom link 2 days prior to the start of the talk. A link to the recorded session (available for 1 week) will be sent shortly afterwards.
Monet's Garden: Part of a series of 4 online lectures, £5 each or all 4 for £16.
The Swiss Garden: Part of a series of 4 online lectures, £5 each or all 4 for £16.
Plaz Metaxu : Part of a series of 4 online lectures, £5 each or all 4 for £16.
Heale Garden: Part of a series of 4 online lectures, £5 each or all 4 for £16.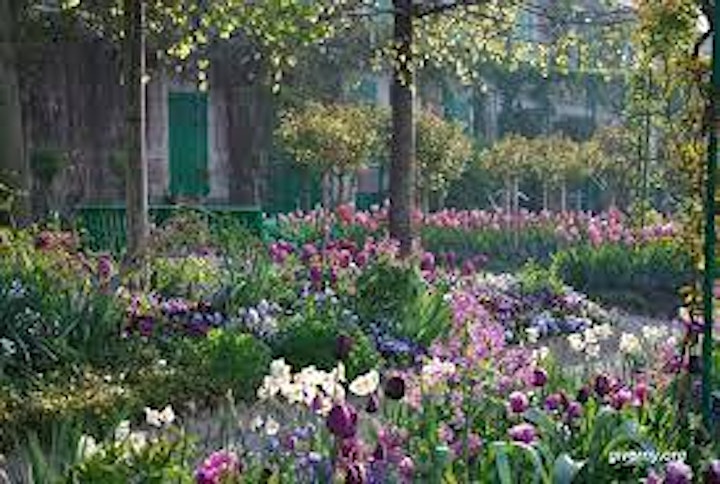 Week 1 10th March: Monet's Garden at Giverny
In 1883 Monet moved into Le Pressoir, Giverny, below his house he created gardens whose colours vibrantly or contemplatively evolved under the Norman skies. Initially he painted the rural motifs of the poplars and grainstacks before devoting himself to the floral canvas of his own making until his death in 1926. Botanically and horticulturally skilled, Monet grew the latest in irises and water lilies watching them as the day reflected its course in their shapes, moments captured for eternity in over 500 paintings. The meticulous restoration of Giverny provides the canvas to explore the man, his paintings and his gardens.
Caroline Holmes is author of 11 books including a comprehensive history of Water Lilies published in 2015, and Monet at Giverny in 2016, which has been translated into 3 languages. She was also keynote speaker in Giverny for the International Water Gardens Symposium in 2019. She is also a Course Director for the University of Cambridge Institute of Continuing Education including last year's Virtual Summer Festival of Learning 2020. Her own gardens are open to the public and have featured in many magazine articles and on television in both Britain and Japan. For more information about Caroline see here.
Week 2 17th March: The Swiss Garden at Shuttleworth
The Swiss Garden was created by Lord Ongley in the 1820s and is a rare example of a late Regency landscape . Created in the 'Swiss Picturesque' style, the garden boasts 13 listed buildings and artefacts within its 9-acre grounds. It was later embellished with Victorian features during the 1870s by Joseph Shuttleworth, which included more of a focus on the fashion for ferns and ornamental planting such as rhododendrons and other flowering shrubs and herbaceous plants. The Shuttleworth family injected an air of drama to the garden by introducing a range of a Pulhamite rockwork features during the late 1800s, which include the Rock Garden, Pond Cascade and the Grotto & Fernery. A raised terrace was introduced, a the focal point in the garden, and the Swiss Cottage on its artificial mound. landscape, causing a visitor in 1839 to reflect that "…we saw the most extraordinary garden in the world…in short quite a fairyland." The Swiss Garden has recently been extensively restored thanks to a £2.8 million Heritage Lottery grant, and as a result was taken off the Heritage at Risk register in 2014.
Corinne Price trained in Cardiff's parks and green spaces before securing a gardening post with the National Trust in north Wales at a small, sheltered garden overlooking the sea. A subsequent role as Upper Gardens Manager for English Heritage at Wrest Park in Bedfordshire involved being part of a large-scale garden restoration project and mentoring thirteen garden apprentices over four years. Corinne has managed the Shuttleworth Trust's Swiss Garden for the last seven years, is a committee member for Bedfordshire Gardens Trust and in 2018 launched the Bedfordshire Head Gardeners Network. She has a BA (Hons) in Art History and is a full member of the Chartered Institute of Horticulture.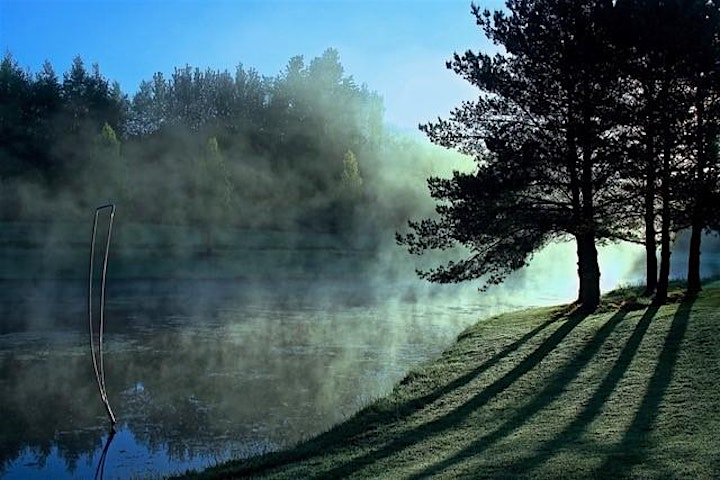 Week 3 24th March: The Gardens at Plaz Metaxu, North Devon
The landscape created by Alasdair Forbes at Plaz Metaxu in North Devon is an exploration of myth, philosophy, literature and art; of meaning, emotion and space; the design of the different spaces and their relationship to each other takes one on a spiritual journey enriched with a horticultural feast. Thought-provoking and visually stunning, Alasdair will transport us through the development of Plaz Metaxu, 'the place that is between', the garden he has developed almost single-handed over the past thirty years. The garden has featured in books and articles and has been hailed by Tim Richardson as, 'probably the most significant new garden to have been made in Britain in recent decades.' Alasdair's book, On Psyche's Lawn, The Gardens at Plaz Metaxu, on the inspirations and development of the gardens was published in September 2020.
Born in London, Alasdair Forbes graduated with an honours history degree from McGill University, in Montreal, before completing an MA in the history of art at the Courtauld Institute. He has worked in Paris and Vancouver and lived for short periods in India and Italy. Before moving to Devon, he lived and taught in London. For the last thirty years he has been preoccupied with creating and looking after his garden.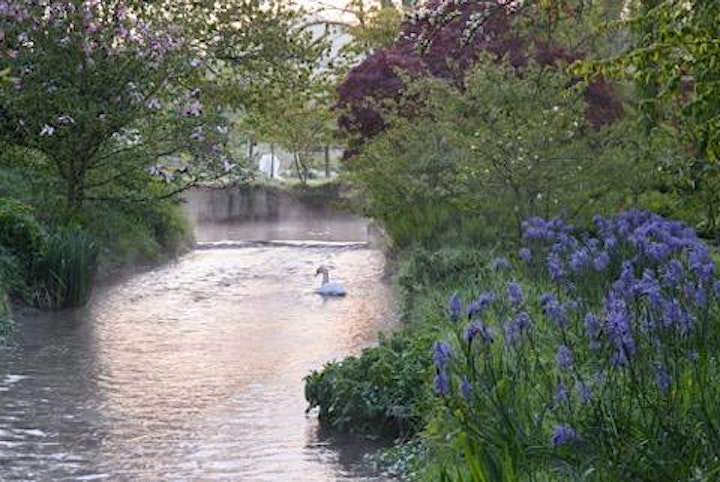 Week 4 31st March: Heale Garden, Salisbury
Heale, at Middle Woodford just north of Salisbury is a glorious garden of nine acres, surrounding a house that remains largely unchanged since King Charles II hid here in 1651. The timeless atmosphere of the gardens at Heale is the result of the creative endeavours of Harold Peto, who originally designed the gardens in 1906 and many generations of the Rasch family, each who have left their mark. A chalk stream, well stocked with trout, runs through the gardens and under an authentic Japanese tea house. There is a varied collection of plants, shrubs, musk and other roses growing in the formal setting of clipped hedges and mellow stonework.
Before her marriage, Frances Rasch worked as a restorer specialising in gilding, lacquer work and painted furniture. During her early years at Heale Anna Pavord acted as Frances's mentor, before she completed a course at The English Gardening School with Rosemary Alexander. Frances is currently a member of The RHS's herbaceous committee. She is actively involved in promoting plants, judging at shows and working on the trials.
Date and Time
Location
Refund Policy
Contact the organiser to request a refund.
Eventbrite's fee is nonrefundable.